April 15, 2022. Journey to Ukraine. I will stay there for a month. A simple question animates my research trip: do we have any ideas of how we stand up to the collapse of the world? It is resisted by arms, mutual aid, the organization of relief and humanitarian aid. We watch it in disbelief. We run away from it. We do something.
During this month, I will try to document the daily experience of the war from the words of civilians who react to the history that overwhelms them.
War as an experience of the collapse of the world
War is first of all an experience of the collapse of the world. It is the loss of one's neighbour, exile and destruction. Psychic life is put to the test by the collapse of the landmarks that usually marked out daily life. The collapse of the world is not experienced solely as a drama. It arouses in everyone a procession of unsuspected emotions. This is no doubt what gives war this contradictory feeling: it attracts as much as it repels. Life there is concretely diminished at the same time as ordinary people rediscover individual and collective powers. It alters just as it encourages people to come out of themselves and turn to others. War is an experience of alteration and otherness. She reports everyone in the world, to a collapsed world.
War stirs the mind. She needs certainty. Its patterns do not accommodate the sense of nuance. We do not resist with "yet" or with "why". Or else, we resist in hesitation. Hesitation corrodes courage. A block of meaning clashes against another block of meaning. "Pro-Ukrainians" and "pro-Russians" proclaim their certainties, develop their versions of history, cling to their geopolitical convictions, explain the irrational: the Russian invasion. In this flood of voices as contradictory as they are assured, meanings come to a standstill. The longer the war lasts, the more they tense up. Ethnography tries to save what geopolitics and ideologies crush: war is also a ordinary people business whose existence is radically affected.
fantasies of war
When an ethnographer goes to a battlefield, the questions that haunt him are the same: what is happening? What are the causes of war? His point of view is located ; report on local situations, a general atmosphere, a few stories that are told here and there, the subjective experience of the people he meets. For the rest, that is to say for the vast questions of the origin of the war and the games of nations that accompany it, intellectual honesty obliges him to remain silent. He will confine himself to a vague answer: a whole period of time fomented the path of war. Nothing assures him that the localized points of view that he collected are symptomatic of the general situation. But history is also written from below, that is to say by the way how ordinary civilians react to the situation who overwhelms them and how they justify their insubordination.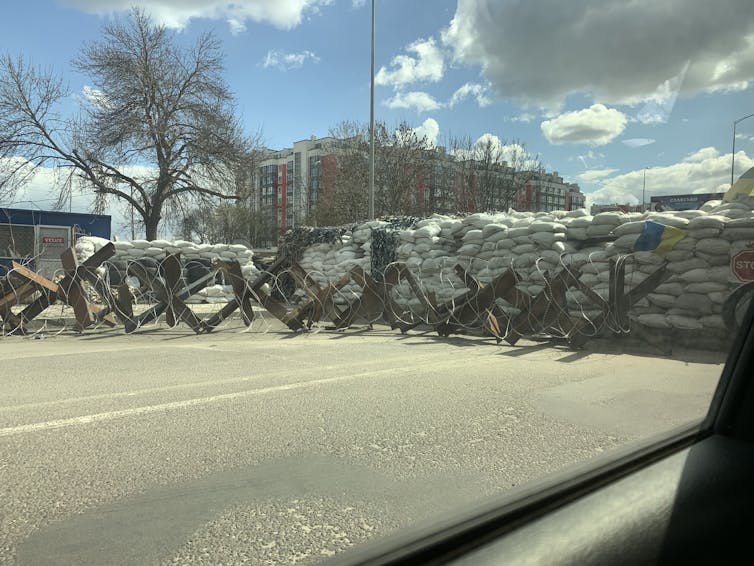 War obviously has its dangers. But she is surrounded by very tenacious fantasies. Anyone who goes there, whether to document the situation or contribute to humanitarian aid, arouses in those close to them an embarrassed feeling. Everyone imagines that the witness – despite being a stranger to the situation he is going to – will witness a number of battles, that he will see there the powers of resistance and the cruelties of war. There is no doubt that many adventures await him and his life will be threatened with peril. He is honored more or less discreetly for his courage to reach the point in the world where history is made. These fantasies make it difficult to say goodbye to loved ones. For want of anything better, a few sober and modest formulas accompany the departure: "Bon voyage, be careful, come back to us whole".
It is good to feel these sudden attentions as if it were necessary to wait until life is possibly threatened so that the emotional impulses and attachments are expressed. His pride is just as inflated as it is undeserved. This fantasy has little resistance to reality. The horrors of war certainly exist. Only, the journalist, the researcher or the humanitarian rarely attend it directly. He is the fugitive witness. His life is framed. He's part of those lives particularly worthy of protection. His body is relatively little exposed to the hardships of war.
(Dis)organize your departure
This romantic version imposes the concreteness of its experience on war. To give such a journey a beginning of realization, it is necessary to "organize its departure". Organizing your departure means collecting information and contacts: where to go? Who to meet? How to find a trusted fixer, that is to say a person who accompanies on the spot, who promotes relations with the combatants, who translates. It's a real job. War offers careers. Fixer is one of them. The higher the demand, the higher the prices. Today, it is difficult to find a fixer for less than 250 euros per day.
In 2014, during the revolution, I went to Maidan. The contacts I was able to make during this stay were valuable but often insufficient. The quest for information is exhausting. It is all the more so since the mutual aid between the people covering the conflict is often weak. First, because everyone's life is plunged into disorder and uncertainty. Each plan built one evening is denied or diverted the next day. Everyone is concerned about the meetings they will be able to meet, the relevant places to join, the people with whom it would be appropriate to work. Uncertainty is all the more burdensome for everyone when their time on site is short and they have to "return" and "find a subject". It is then preferable to activate the contacts once there: "I am in kyiv! »
This indication of "being there" signifies the fact of being a relevant interlocutor. There is also a less noble reason: competition between journalists or researchers. The effort made to create a network has a cost, competition between everyone is a reality. Many of my messages to people there have gone unanswered. War and the challenges of its documentation do not always generate the surges of solidarity that one would normally expect when a people is threatened with extinction. War requires a certain attitude: apprehend and let go over the encounters. "Letting go" is "letting open".
What do you put in your bag?
Little is written about the practical details of such a trip. What do you put in your bag? The rule is to travel light to facilitate travel. But a month is a certain duration. About ten underwear, three T-shirts, jeans, a sweater, twenty batteries for the dictaphone, a computer, cash, a bulletproof vest (in France, a third category bulletproof vest costs more than 2000 euros) borrowed from Reporter sans Frontière, a helmet, four notebooks: one to write down my thoughts, three others to write down what my interlocutors will tell me.
I added a few books to it. The choices were difficult. I opted for literature: Romain Gary, The promise of dawn, Frederique Deghelt, sankhara, Richard Flanagan, The narrow road to the far north. I have no idea of ​​these novels, their quality and their power. But, literature breathes words and helps to find a look in the business of the chaos of war. At the last moment, I took with me Georges Didi-Huberman,The witness until the end.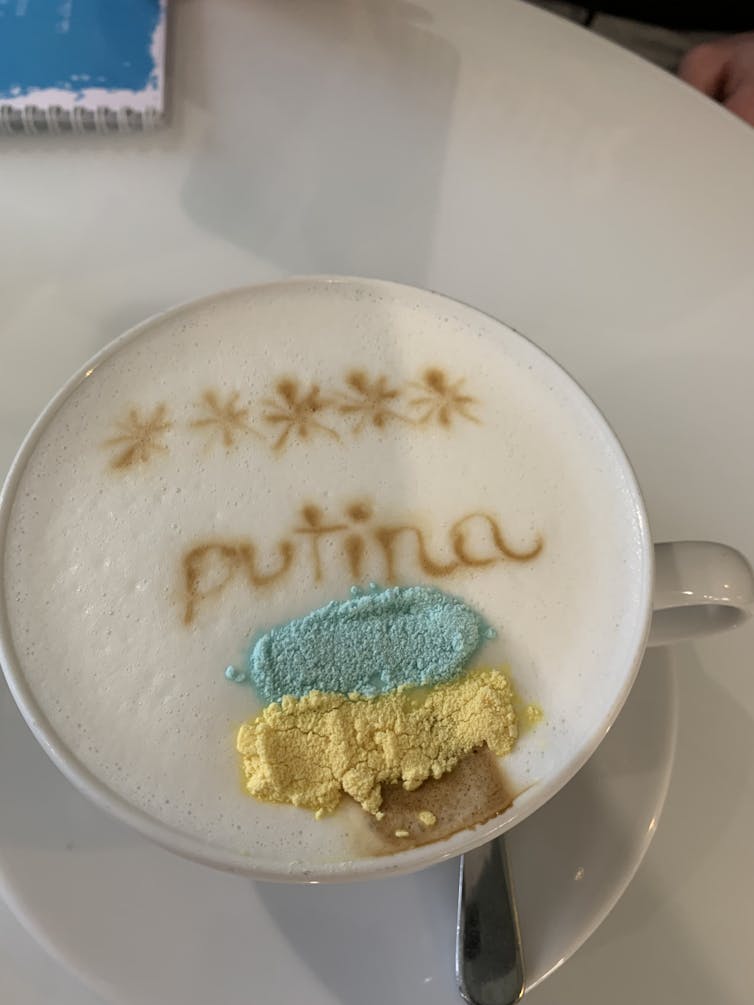 A research on a field of war cannot be domesticated by a few rationalizations. It is useful to have a network capable of providing information on the situation, of facilitating the administrative procedures, of putting people in contact with the people you need to meet. However, one constant must be admitted: while war gives those who participate in it the feeling of having a "grip on the world" even in its collapse, the ethnographer, for his part, feels it completely escaping his domestications. This kind of journey is paved with uncertainties. It is made up of naive anticipations, of plans as quickly aborted as they are built.
Bohdan, 21 years old
I arrived in Lublin, Poland on April 15. At the airport, I discover that my backpack has been lost by the airline. Stupor, anxiety. I had planned to cross the border the same day. This is the first stage of such a journey: to reach the country as quickly as possible. After paying for a hotel room, I head for a taxi to take me to the train station to keep me informed of the next train departures for Ukraine. This complication had an unexpected and extremely happy consequence. I meet Bohdan, 21, student and taxi driver to finance his studies. Bohdan is Ukrainian. I tell him of my intention. He decides to help me find the best way to reach Ukraine. At the train station, he doesn't drop me off. He accompanies me to help me in my quest for information. I learn that the next train for kyiv will be next Friday, that is to say in a week: "everyone is going back to kyiv" tells us the agent at the counter.
I'm a bit upset. Bohdan offers me to go to the bus station. We inquire about the next departures. Due to the Easter holidays, there will be no buses until Wednesday April 20. I can't wait for such a distant date. Bohdan accompanies me back to the center of Lublin. He refuses my money: "I'm doing this for the Ukrainians, if your company was paying, I would have taken the money, but no." Bohdan has been in Poland for two years. His family is in Ukraine. At 21, he already has his taxi company, made up of three cars. In fact, he is dying to accompany me to Ukraine. He would like to fill his car with equipment that he could bring to his family or to the people there. He tells me:
"I'm impulsive, I like when life changes, I'm thirsty to give another course to my existence. »
I see him hesitate. This kind of trip cannot be prepared in a few hours. I'm in a hurry. The airline found my bag. Finally, with his car, he drops me off at the border. A Ukrainian family agrees to drive me across the border. I arrive in Lviv on April 17.
Progress has made a pact with barbarism
I doubt that these details produce a convincing echo and instruct on the war. They seem derisory and futile next to a population under bombs, forced into exile and experiencing the loss of their world. That is correct. Only, ethnography works in the margins and in the details.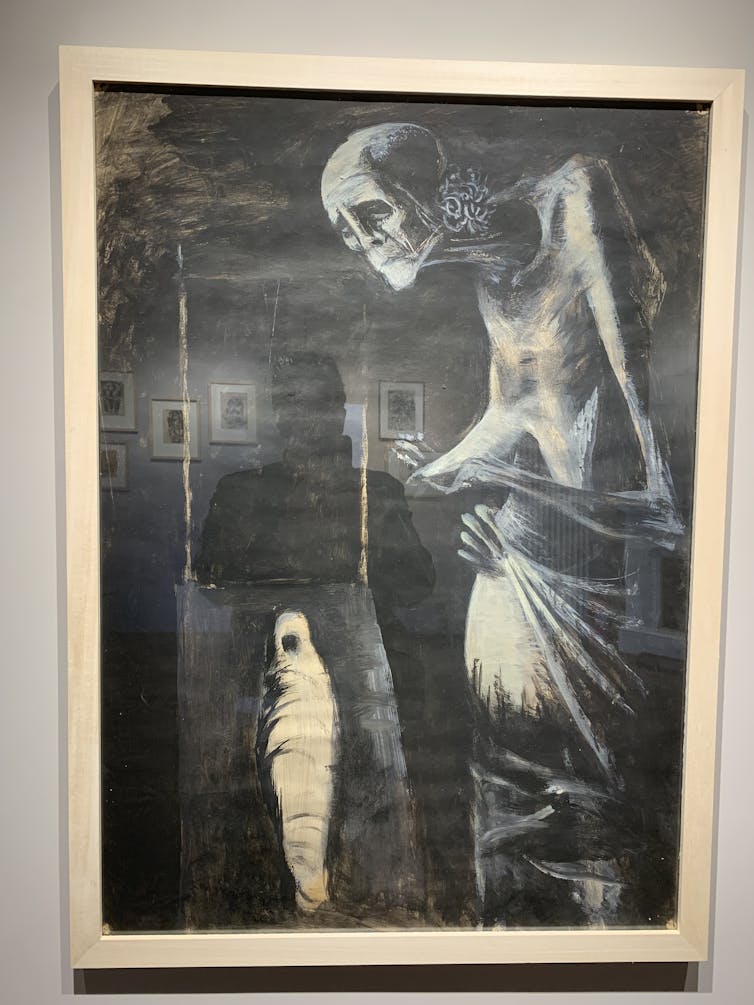 It opposes to fantasies, the concreteness of the complication of ordinary life. Considering the sum of the anecdotes told here, one might well wonder what is worth for a researcher to engage in such a field. The answer, worthy of the anecdotes, is trivial. We need to understand what is happening and what we are becoming. G. Didi-Huberman, reports that Sigmund Freud, in his final work The man Moses and the monotheistic religion, confronted the problem with disconcerting simplicity even though he was a direct witness to the advent of the IIIe Reich. In his very last preface he wrote:
"We live in a particularly curious time. We discover with surprise that progress has made a pact with barbarism. »
His teaching still resonates today. There are many ways to resist warlike passions. It is one of the most important: to think, to question what is happening, to observe in order to seek there something like a "content of historical truth".
Romain Huet, Lecturer in communication sciences, Researcher at PREFICS (Multilingualism, Representations, Francophone Expressions, Information, Communication, Sociolinguistics). Rennes 2 University
This article is republished from The Conversation under Creative Commons license. Read theoriginal article.
Image credit: Shutterstock.com / Serhii Mykhalchuk
© Info Chrétienne - Short partial reproduction authorized followed by a link "Read more" to this page.
SUPPORT CHRISTIAN INFO
Info Chrétienne being an online press service recognized by the Ministry of Culture, your donation is tax deductible up to 66%.