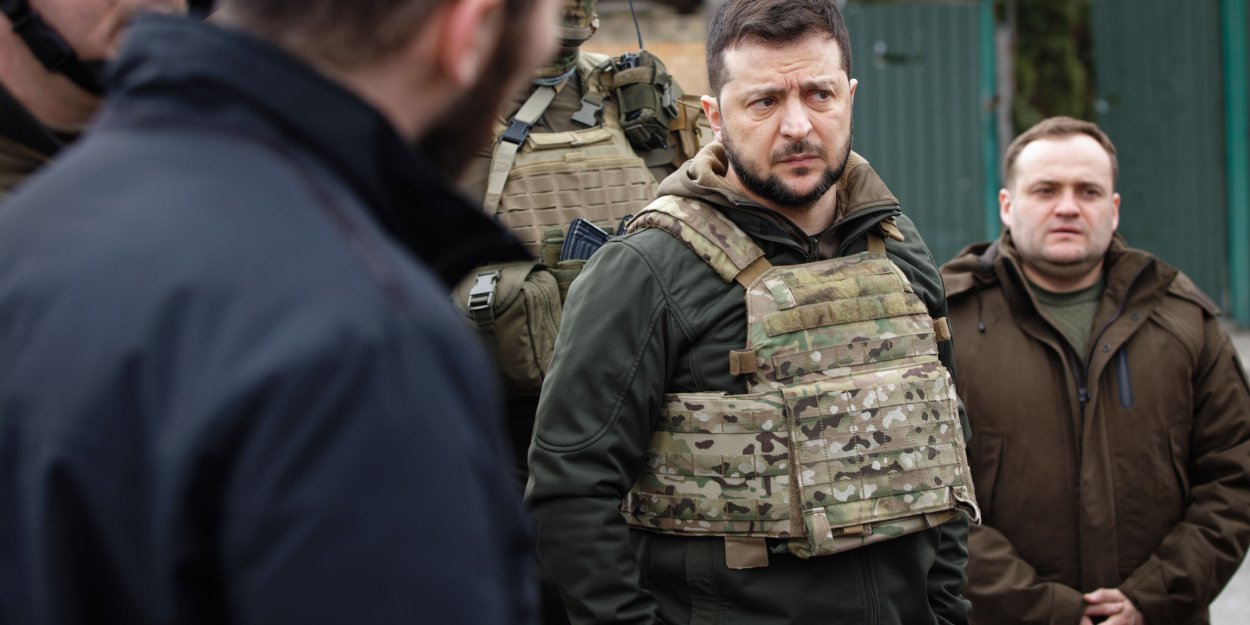 ---
Ukrainian President Volodymyr Zelensky visited Thursday during a trip to Odessa, a major Black Sea port targeted several times by Russia, the Transfiguration Cathedral, damaged by a recent Russian bombardment.
"Volodymyr Zelensky inspected the destruction in the Transfiguration Cathedral caused by the recent massive Russian bombings on civilian infrastructure and the historic center of Odessa," the Ukrainian presidency said in a statement.
"The head of state was informed of the extent of the destruction in the church and its current state", as well as the possibilities of reconstruction, she added.
The largest Orthodox cathedral in Odessa, whose historic center was listed earlier this year by UNESCO as a World Heritage Site, the building was damaged on Sunday during a wave of bombardments by Russian forces.
According to the presidency, "the altar was completely destroyed and the supporting structure of the building was damaged".
Founded more than 200 years ago and destroyed by the Soviets in 1936, the Cathedral of the Transfiguration was rebuilt in the early 2000s thanks to donations. It was consecrated in 2010 by the Patriarch of the Russian Orthodox Church, Kirill.
The building is under the Ukrainian Orthodox Church attached to the Moscow Patriarchate, a branch that severed its ties with Russia after the February 2022 invasion.
The Kremlin denied having targeted this building, assuring that the destruction was caused by Ukrainian anti-aircraft missiles, fired to intercept the Russian rockets which fell on the city.
The Editorial Board (with AFP)
Image credit: Shutterstock/ Dmytro Larin