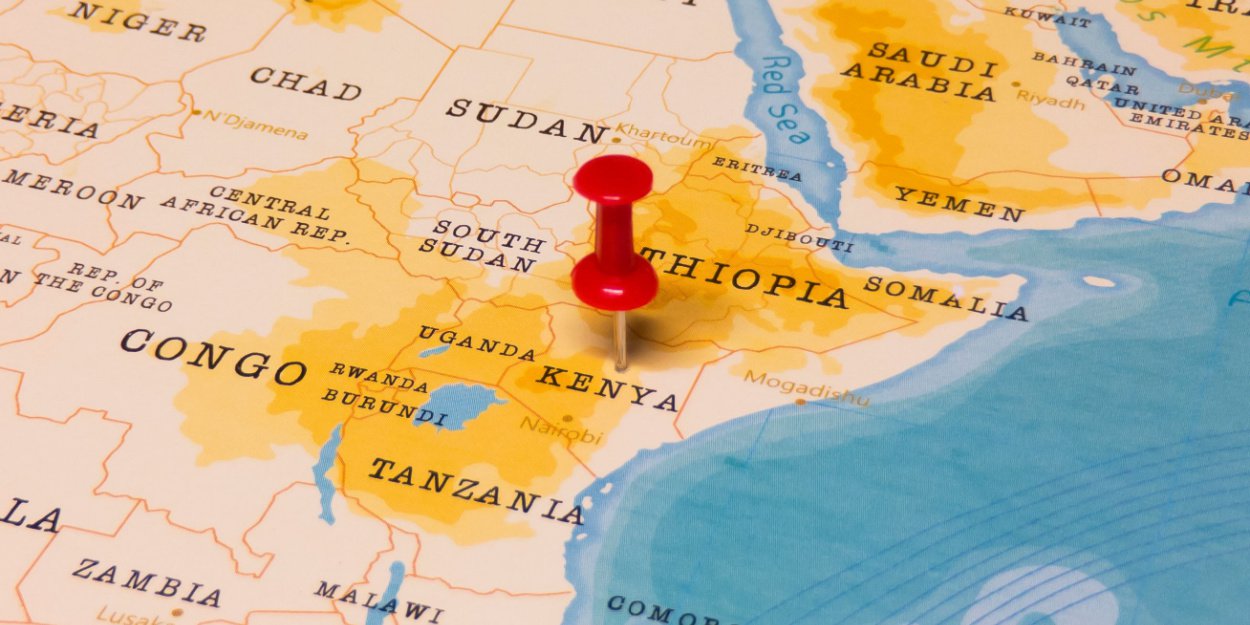 ---
"The horror we have seen over the past four days is traumatic. Nothing prepares you for shallow graves containing children lying head to tail and wrapped in simple leso (cotton cloth, editor's note)."
The bodies of 90 people, all members of the International Church of Good News, were found in the farm of Paul Mackenzie Nthenge, who encouraged his followers to starve themselves to death to meet God.
Last week, a police rescue operation rescued 15 members of this community. Four people had died, but the discovery of mass graves had suggested the existence of an even more terrible tragedy. For several days, the 325 hectares of this farm have been excavated. And there could be dozens of mass graves.
On Tuesday, Interior Minister Kithure Kindiki came to the scene. "We don't know how many mass graves, how many bodies we're going to find," he said.
"The majority of exhumed bodies are children," said a medical examiner on site, on condition of anonymity. "We exhumed mostly children, then come the women," confirmed an officer from the Directorate of Criminal Investigations (DCI).
But this assessment is only provisional, since the excavations ceased on Tuesday. The scale of what is now called the "Shakahola forest massacre", forces a pause in the search for mass graves.
"We will not dig in the next two days to have time to carry out the autopsies because the morgues are full," the DCI officer told AFP. According to Hussein Khalid is the executive director of the NGO Haki which had alerted to the actions of this sect. It bears witness to the "horror".
"The horror we have seen over the past four days is traumatic. Nothing prepares you for shallow graves containing children lying head to tail and wrapped in simple leso (cotton cloth, editor's note)," he said. he adds.
Thirty-four people were also found alive, said Mr. Kindiki, stressing the country's "shock and pain" at this "barbaric act". The minister raised the possibility of prosecution for "terrorism" against Paul Mackenzie Nthenge, the self-proclaimed "pastor" of this group.
"Those who called to fast and die ate and drank, and claimed they were preparing them to meet their Creator," he blasted. According to Citizen TV, Kithure Kindiki is considering the pastor being brought before the International Criminal Court to answer for his atrocities.
On Monday, President William Ruto called Paul Mackenzie Nthenge a "terrorist" and promised tough action against those "who want to use religion to advance a shady and unacceptable ideology".
In 2017, Paul Mackenzie Nthenge had already been arrested in 2017. Accused of "radicalization", he advocated not putting children in school, claiming that education is not recognized in the Bible. Last March, he was again arrested, before being released on bail, after two children died of starvation in the care of their parents, who then buried them.
He is now in custody after surrendering to police on April 14, when police operations began in the forest. He is due in court on May 2.
Director of Public Prosecutions (DPP) Noordin Hajia orders the seizure of the property of Paul Mackenzie Nthenge. He has pledged to prosecute the controversial preacher and his co-defendants.
"Preliminary investigations indicate that the suspects may have committed serious crimes, including, but not limited to, murder; recruiting, counseling and assisting people to commit suicide; terrorist acts by threatening national security and safety public and radicalization." Kithure Kindiki said the massacre constitutes "a turning point in the way Kenya deals with serious security threats posed by religious extremists".
"We will strengthen the laws governing religious organizations. Any preacher who preaches a message contrary to the Constitution of Kenya or who engages in criminal activities must be arrested. There must be accountability," he said. affirmed in remarks taken up by CitizenTV.
according to Metro, other survivors may currently be hiding nearby. They risk death if they are not found quickly.
La Kenyan Red Cross says 212 people are missing. Among them, two were rescued on Monday and returned to their families.
MC (with AFP)