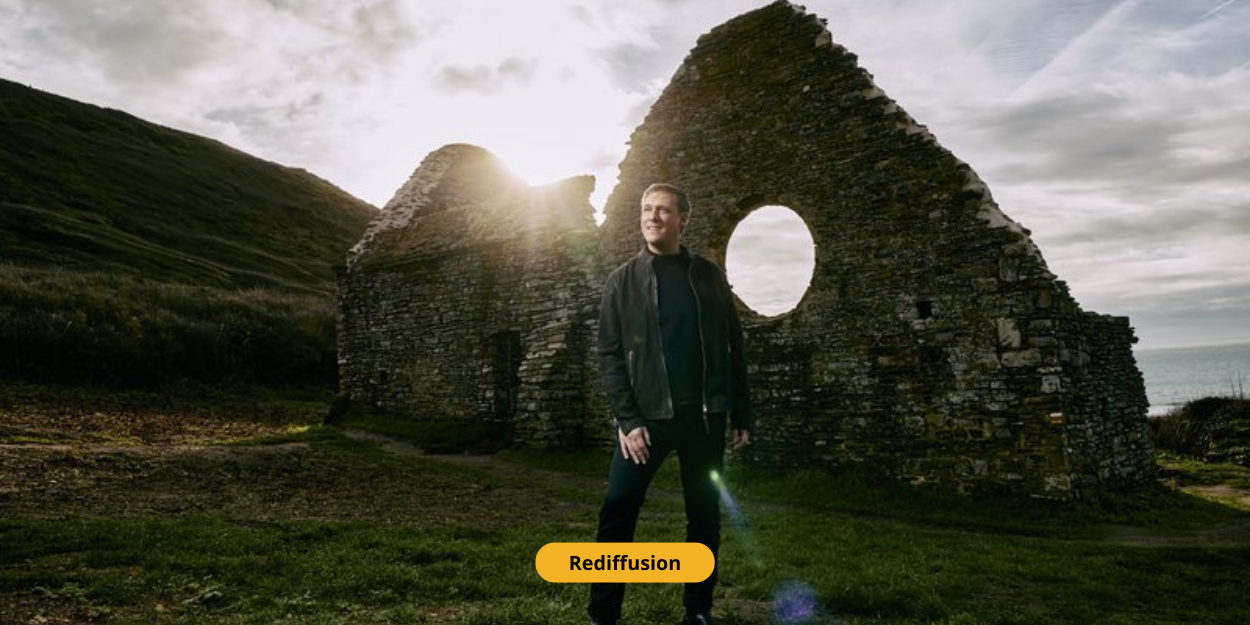 ---
During the summer, we invite you to find articles distributed this year on the site. Today, an article originally published onDuring the summer, we invite you to find articles published this year on the site. Today an article originally published on 17/03/2023.
This Friday, March 17, Grégory Turpin releases his 6th solo album: "XII". Meet the Christian singer who tells us about his work and shares his thoughts on the future of Christian music.
Info Chrétienne : Your new album is called "XII". We immediately think of the apostles, is that it?
Gregory Turpin: Absolutely. To put this symbolic number as a title is to speak of the apostles as transmitters of the Faith. Of course, the Faith is transmitted by the Word of God but also, for generations and generations, by the apostles. All your readers will be able to confirm that everyone has been touched, at some point in their life, by the testimony of a relative, a friend, a priest or a pastor. We each have a person who marked the history of our Faith. This title is to pay homage to all these apostles but also to remind us that we ourselves have to become apostles in our generation and that, for that, there is still a lot of work!
IC: What is the main message of this album?
I've always made very different albums and I've tried to explore all musical genres: praise, more meditative titles... when you change genres, you quickly realize that you're not working with the same people, that we are not reaching the same public. This album is the reflection of this musical journey. I like telling stories, helping with prayer or meditation or praising but keeping a strong unity. This album is all that.
IC: One of the titles is moreover a reinterpretation of the text of the Our Father. How was this idea born?
It is a title that was born first of 20 years of deep friendships with all Christians. I work with Protestants, Catholics… There are theological issues that separate us but I am not a theologian and I will not try to resolve them. On the other hand, I can work for unity by nourishing true fraternal friendships beyond these theological questions. And what better way to talk about these friendships between people who all love Jesus than to share the prayer of the Our Father? This is how this title was born, co-written with Seb Corn.
IC: You could say that this album was your last album, you put an end to your career?
No way ! to say that this is probably my last album is to state that the music industry has been turned upside down in recent years. I was lucky in my career but many artists can no longer live from their art and Christian artists are even more affected. XII is thus my last album insofar as I think that it is now necessary to think about another way of making music, to try to conceive another model.
IC: An observation that is dangerous for Christian music?
No, because Christian music is very dynamic, the public is present and very demanding. There is a young generation of Christian artists emerging with insane diversity and creativity. But these artists will encounter new difficulties. It is up to us, "the old ones", to know how to accompany them and to reflect with them so that they can deploy their talent. We must also reflect on the role that the churches can play, what solutions they can find because, in my opinion, artists are precious helpers in bringing people to prayer! And above all essential allies for the announcement!
Interview by Herveline Urcun
Find the album here: http://lnk.to/FY8XGW
Image Credit: Part One