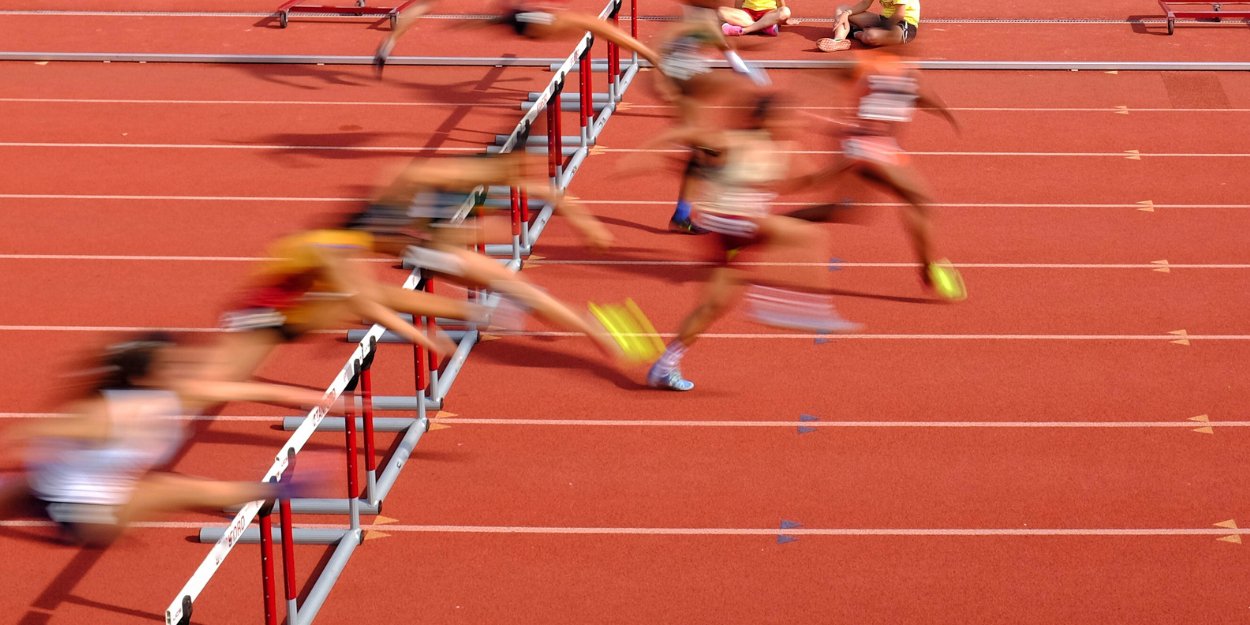 ---
The International Athletics Federation has taken an important shift in its policy vis-à-vis transgender athletes by excluding them from the female category, which it intends to "protect", announced its president Sebastian Coe on Thursday.
"The (World Athletics) Council has decided to exclude from international women's competitions transgender male and female athletes who have experienced male puberty," Coe announced after three days of Council meetings.
"The World Athletics Council has taken clear steps to protect the women's category of our sport," said the Briton, adding that the measure would apply from March 31.
The announcement came as a surprise when the body had indicated at the end of January that it was studying a "priority option", to toughen the now obsolete current regulations, which regulated the participation of transgender people by asking them to regulate their testosterone levels.
"For many, the evidence that trans women do not maintain an advantage over biological women is insufficient. They want more evidence (...) before considering the option of inclusion in the female category", detailed Sebastian Coe.
"We are not saying 'no' forever", he nuanced, indicating that a specific working group would be created for a year to study future scientific developments and "to consider possible inclusion later".
"We need to know more right now," Coe added, noting that there are currently "no high profile transgender athletes," limiting the data available.
The International Olympic Committee (IOC) had asked sports federations in November 2021 to establish their own criteria to allow transgender and intersex people to compete at high level.
Hardened rules for intersex people
World Athletics also tightened its rules on Thursday for intersex athletes like Caster Semenya, who must now maintain their testosterone levels below the threshold of 2,5 nmol / L for 24 months, instead of 5 nmol / L for 6 months to compete in the women's category.
Above all, the regulations now apply to all disciplines and no longer only to races ranging from 400 m to the mile (1.610 m), as has been the case since 2018.
This rule had been denounced by the emblematic South African Caster Semenya, double Olympic champion in the 800m, who still refuses to comply with it with hormonal treatment or an operation, after having lost the appeals brought in particular before the Arbitral Tribunal of the sports (TAS).
World Athletics offers the thirteen intersex athletes who are currently competing according to it a "temporary" settlement by lowering their testosterone levels for 6 months instead of 24. They are thus excluded from the Budapest Worlds (August 19-27, 2023) but could participate at the Paris Olympics, said Coe.
However, all have refused in recent years to take hormone treatment, preferring to align themselves with tests that were authorized until today.
Russians still excluded
During three busy meeting days, the World Athletics Council also spoke out twice on the Russian question.
Russian and Belarusian athletes remain excluded "in the near future" from any international competition, and therefore from the Budapest Worlds, as has been the case since the invasion of Ukraine in early 2022.
The position of Olympic sport N.1 was particularly expected, while the debate swells on their reintegration into world sport a year and a half before the Paris Olympic Games, for which the qualifications have already started.
Will Russia have to leave Ukraine for world athletics to change its mind? "That's what my instinct tells me," replied Coe, specifying however that a working group would be created to work on this file and make its recommendations.
World Athletics has also decided to reinstate the Russian Athletics Federation (Rusaf), which had been suspended for more than seven years following a major doping scandal.
An important moment for international athletics after an interminable reintegration process, which however does not change the current situation of Russian athletes, still deprived of competition.
The Editorial Board (with AFP)