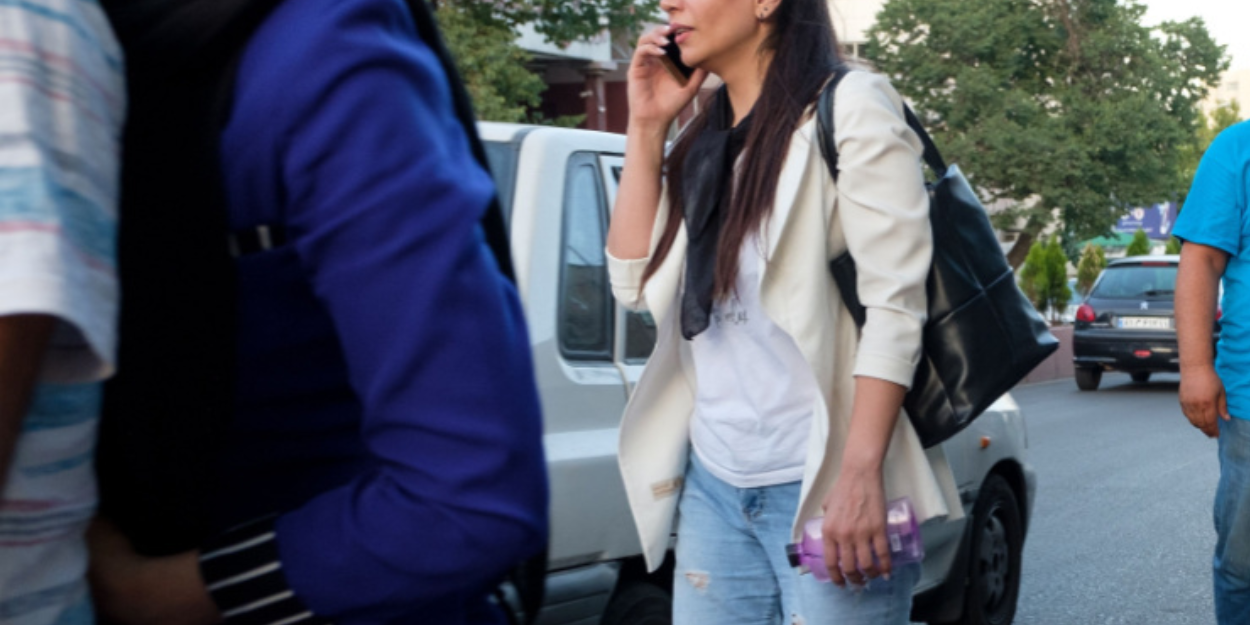 ---
About a year after the death of Mahsa Amini, the Iranian revolt does not weaken. This 22-year-old young woman has become the symbol of the fight against Iranian Islamic policy on the wearing of the veil. His death brings a wind of revolt against the Iranian regime. This focuses on the fight against law passed in 1983 which required women to wear the hijab, four years after the Islamic revolution of 1979.
If a breath of rebellion had already taken hold of Iranian youth over the last two decades, this tragic event reinforced the demonstrations. Indeed, it is no longer rare, over the last two decades, to see a few strands of hair sticking out of veils or even certain women bareheaded.
This defiance, resembling civil disobedience, spreads a wave of freedom and emancipation among Iranians who decide to no longer respond to diktats on the veil.
This past year, particularly since the death of Mahsa Amini, the demonstrations have been stronger and the repression implemented by the power of the mullahs also grew. The Iranian regime now employs technological tools of mass surveillance which until then had never been used to impose a dress law on women based on religious policy. As such, researcher Mahsa Alimardani emphasizes that the regime spent years building a digital monitoring device.
Facial recognition makes it possible to identify an individual, that is to say, finding one's identity among a group of people or within a database. This technology can be used in real time in public space through surveillance cameras for example.
But it can also be used as part of retrospective surveillance, using recorded images from surveillance cameras or even social networks.
[More than 85 readers trust The Conversation newsletters to better understand the world's major issues. Subscribe today]
This visual monitoring tool can then be used to identify people a regime considers dissidents if they bear signs visually recognizable by machines, in an automated manner. This use of technology to respond to a clothing policy brings a change of scale in the repression of offenders. While Iranian police cannot be omnipresent, technology allows the Iranian regime to have an omnipresent eye through the use of a facial recognition software from the Chinese company Tiandy.
The veil: under the "eye of God"
In January 2023, the American newspaper Wired revealed that a few days after demonstrating many women had been arrested at home.
A senior official also declared that algorithms could identify women violating the dress codes. The use of algorithms for the purposes of identifying individuals through their faces is technically possible in Iran, since the regime has had a gigantic national identity database. This database not only brings together identities (marital status, address, etc.), but also biometric data such as digitized images of citizens' faces used for identity cards.
Coupled with facial recognition software, this database makes it possible to identify any person who does not respect the law, for example all women contravening the law on the hijab. This visual surveillance tool becomes, like another case cited in research work, "the eye of God".
Recent examples attest to this implementation of surveillance. Typically, women who do not wear a veil in their car receive Warning SMS. Developed in 2020, this program, Nazer ("surveillance" in Persian), fights against the removal of the hijab in cars. He was recently reinforced and deployed across the country, says senior police officer.
Exposing yourself without veil on social networks: an act of "sousveillance"
But, while the regime spies on women to monitor whether they wear the veil or not, at the same time, the latter seek to give more visibility to their fight against this policy, and more generally against the regime. The veil then finds itself at the heart of a war for visibility: its wearing is scrutinized on one side, while its absence is brandished as a sign of emancipation on social networks on the other.
Faced with this use of surveillance to punish, demonstrators use tools of surveillance, as researcher Steve Mann explains in order to give visibility to their actions and the abuses they suffer.
The hashtag #Kartemelichallenge aimed to show on Instagram the schizophrenia in which many Iranians live.
Constructed in opposition to surveillance, sousveillance would come from "below". It seeks to constitute a counterweight to state power with the possibility of filming and make visible actions opposing surveillance. In this sense, photos of women appearing without veils on social networks or demonstrations relayed on the Internet are similar to real actions of "sousveillance".
Through these acts of disobedience, women attempt to oppose state surveillance and publicize their fight. The Iranian regime, moreover, quickly understood the power of the visibility of the demonstrators' actions, and seeks to restrict access to the Internet. In fact, the social networks have given power to Iranian protest youth as observed by Azadeh Kian, professor of political sociology.
This "hypermediatized and hypervisual era"enabled by social networks transforms the citizen into a journalist and witness documenting his own actions and those of his fellow citizens.
If access to the most powerful and expensive technologies (such as facial recognition) remains the privilege of the dominant, the aggregation of a multitude of voices enabled by social networks attempts to compensate for the asymmetry of visibility. In addition, the reduced costs of smartphones offer anyone the possibility of filming and publishing struggle actions live on the Web. Technology thus becomes as much a tool of emancipation as of repression. Iran is therefore at the heart of a dual technological deployment, where surveillance and sousveillance oppose each other.
Elia Verdon, PhD student in public law and computer science, CERCCLE (EA 7436) and LaBRI (UMR 5800), University of Bordeaux
This article is republished from The Conversation under Creative Commons license. Read theoriginal article.
Image credit: Shutterstock / Farzad Abdollahi