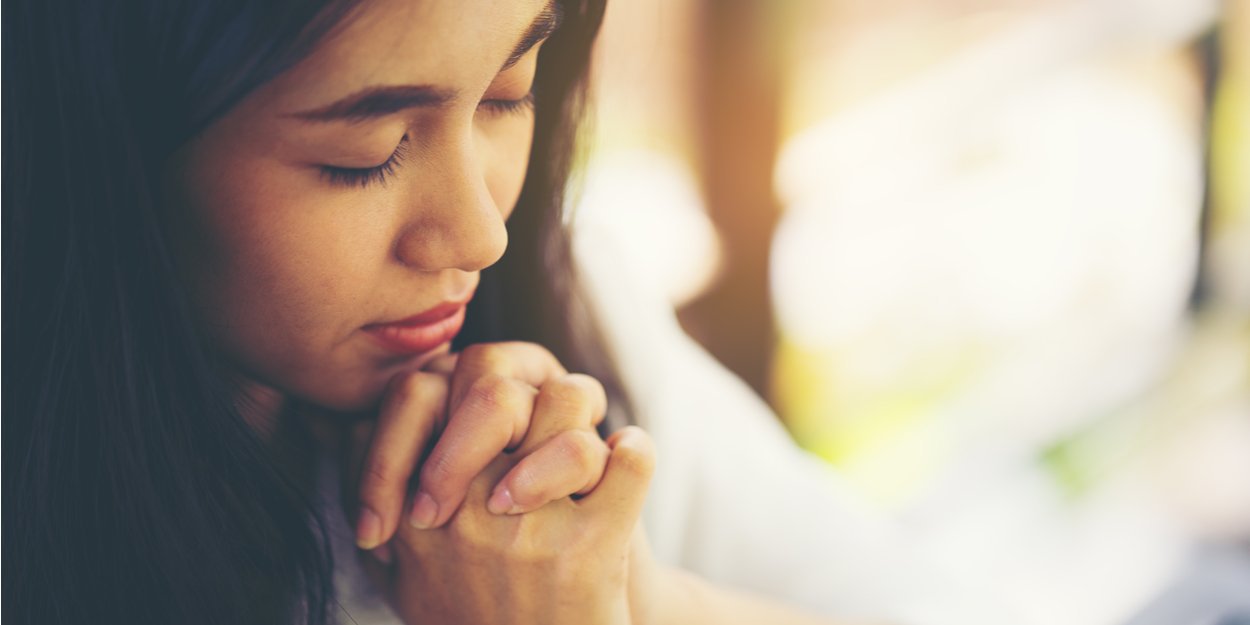 ---
Intercessory prayer plays an important role in faith. Reflections on the merits of this approach and advice on how to live it well.
The benefits of self-centered prayer
The prayer of intercession makes us escape the iron circle of egocentricity which surrounds us more and more since it is turned towards the needs of others.
It is the best expression of our love for others. If we truly love someone, we wish them the greatest good in all respects: physically, morally, spiritually and we know that only God is able to make all of these wishes come true.
It is a token of gratitude for all the prayers we have received, because without the prayers of other Christians for us, we would probably not be where we are today. Through reciprocal intercessions, the bonds between Christians are strengthened, their unity in Christ is consolidated and they help each other to grow.
This is one of the best testimonies of our faith: I pray because I believe that it will change things, that God will remove the obstacles in the way of the person for whom I pray, that he will protect them, heal them, etc. . Prayer is a witness, a putting into practice of our faith.
Intercessory prayer strengthens our fellowship with God.
From "One Another", Alfred Kuen, Ed. Emmaus
When God inspires prayer
Praying for others takes time. First of all to discern what to ask. Once this is established, prayer requires persistence. We can "ask God once", but God likes us to pray to him, to spend time with him. Imagine that one of our close friends has cancer: we have been praying for months for her healing to the point that we no longer know how to ask God for it, but maybe this prayer does not. is not the one our friend really needs. Perhaps she has, in her present situation, another aspiration that only God knows. We can then ask her: "Show me how to pray for her" and suddenly something else will come to our mind: "to take care of her children, to pray that she supports her chemo as well as possible, that she has a sign. encouragement for his day ". A friend whose wife had been ill for many years told me that their marriage never felt so supported as when the prayers of others had "a steady cruising speed, perhaps a little cushy, but lasting". He didn't believe much in "big throttle" followed by "freewheel" prayers.
Do a weekly prayer planner
Display yours in the kitchen, next to your weekly planner for super urgent appointments!
Monday: I pray for my family and various relationship issues
Tuesday: prayer for John, my godson of Compassion
Wednesday: I pray for Edith, my missionary friend in Mongolia
Thursday: prayer time for my work in the oven and in the mill
Friday: I say thank you for my best-of memories "I saw God at work this week
Saturday: the surprise guest of my prayers suggested by God: a people in the news, an event like the Sunday of the persecuted Church or the action of the Christmas packages, a friend, a neighbor, etc.
Sunday: prayer for the coming week
There are plenty of ideas for designing your own weekly prayer planner. Sometimes after a few weeks you will see your prayer life change. The prayer points will come naturally to you. Good luck to you !
Nina Charles
Find more articles on www.spirituelles.info, the magazine that brings together Christian women from the French-speaking world.
Image Credit: Shutterstock / Es5669
Article originally published in August 2021.