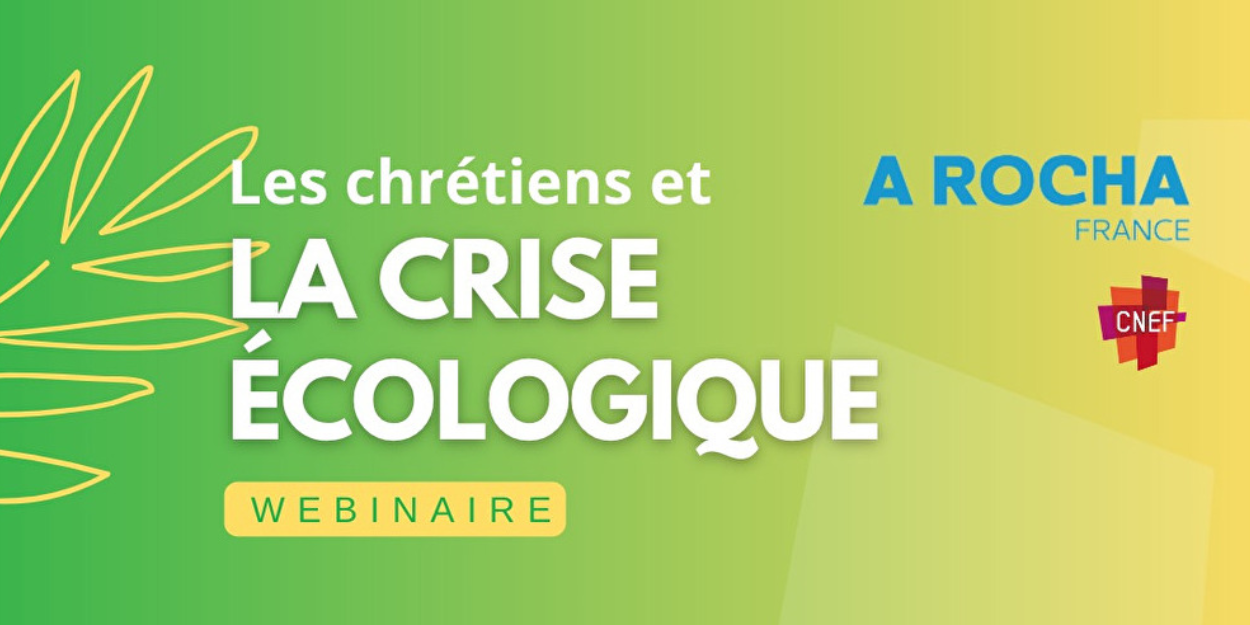 ---
See you on Thursday, October 5 at 20 p.m. on Zoom, to find out more about the environmental commitment of Christians in France according to the results of the survey "Christians facing the climate: what struggles".
The results of the survey "Christians facing the climate" will be revealed October 5, 2023 at 20 p.m. on Zoom during a webinar organized by the National Council of Evangelicals of France (CNEF).
This exclusive survey carried out by Ifop, with Parlons Climat and A Rocha, and supported by the FLAM Foundation, Nuances d'Avenir, and Bersier-Regards Protestants presents the environmental commitment of Christian communities in France, and offers an overview of their reactions to the climate crisis.
Evangelical Christians and the ecological crisis: this is the subject of our next webinar on October 5!

Based on the survey results @IfopOpinion on Christians and the climate, we will study the biblical bases of the Christian's ecological commitment.

- Romain CHOISNET (@comcnef) September 27, 2023
The results published at the beginning of September show in particular that the majority of Christians are aware of this crisis and want to act. Furthermore, while the vast majority establish a direct link between care for the Earth and love for one's neighbor, many do not see the connection between their faith and the fight against global warming.
According to the director of the Opinion and Corporate Strategies department of the IFOP, Jérôme Fourquet, "if the link between faith and climate is not immediate, a conciliation is possible".
"Half of Christians would like the theme of the environment and climate change to be more present in the life of their community. This presence is expected in a very concrete way, in response to a need for action on the issue, to ward off a fairly shared feeling of helplessness.
During the October 5 webinar, speakers will also explore the biblical foundations of environmental protection.
You can attend for free by registering here: registration link.
A webinar prepared with A Rocha France, free upon registration: https://t.co/EzUo8di5DA pic.twitter.com/rWIxvwRzEz

- Romain CHOISNET (@comcnef) September 27, 2023
Salma El Monser
Image credit: CNEF
To find out more on this subject also read:
90% of Protestants believe that taking care of the Earth means taking care of your neighbor