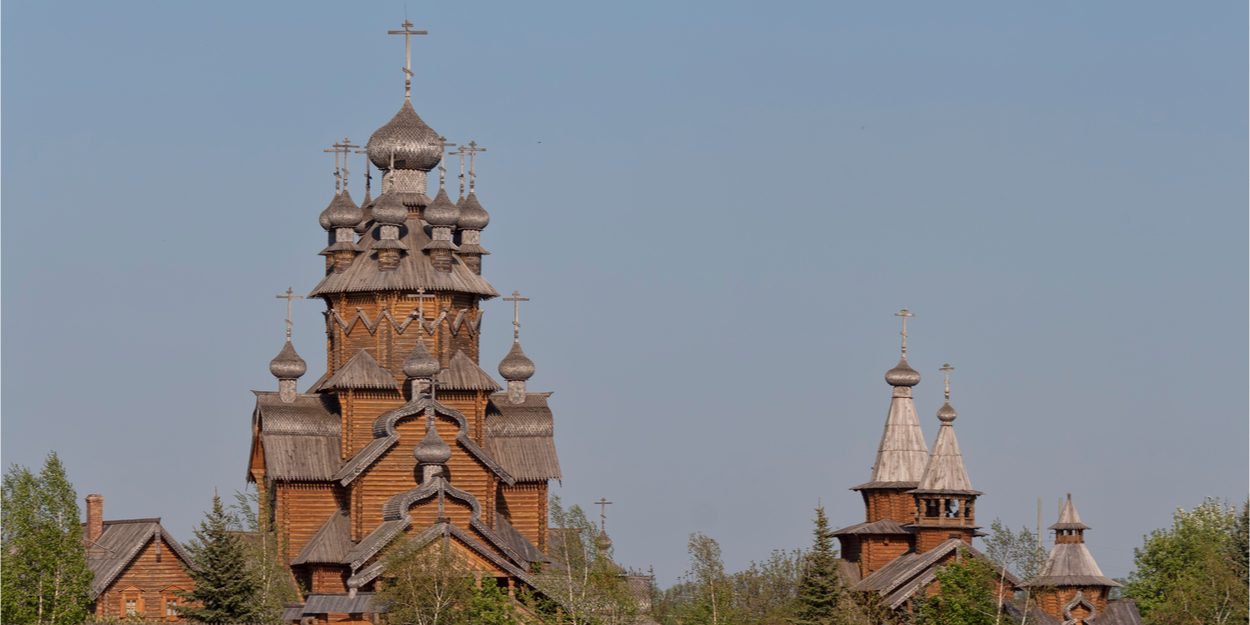 ---
An outbuilding of the important Dormition Monastery was set on fire after a bombardment by Russian artillery in eastern Ukraine, according to Ukrainian President Volodymyr Zelenskyy. Russian media claim that the building was bombed by Ukrainian nationalists.
Fox News reports that the Hermitage of All Saints in Sviatohirsk, a dependency of the Svyatohirsk Lavra, one of the largest Orthodox sites in the country, was set on fire on Saturday after a series of bombardments.
Al Jazeera reveals that on his official Telegram channel, the Ukrainian President, Volodymyr Zelenskyy, accused the Russian army of being behind this attack.
The Ukrainian president added that Russia should be expelled from the United Nations cultural agency, UNESCO.
"Every church burned by Russia in Ukraine, every school destroyed, every memorial destroyed proves that Russia has no place in UNESCO. »
according to Tkachenko Oleksandr, Ukrainian Minister of Culture and Information Policy, the building is one of the "133 religious buildings" to have been devastated by the Russian army in Ukraine.
The minister also said on Twitter that in addition to monks and nuns, 300 civilians took refuge in the Dormition Monastery, including elderly people and around XNUMX children, including babies. He has been targeted several times since the beginning of the conflict.
Agatha Gorski, a Ukrainian journalist, posted a video on Twitter on Saturday in which the building, made mainly of wood, is seen being consumed by flames. "Lavra dates back to the 1500s. This is the second time that Russia has bombed it. This is yet another act of Russian barbarism. To them, nothing is sacred," she wrote.
The wooden All Saints Monastery of the Svyatogorsk Lavra in Donetsk region is on fire due to Russian shelling! The Lavra dates back to the 1500s. Second time Russia shells it. This is yet another act of Russian barbarism. For them, nothing is sacred. pic.twitter.com/lpKoGFZWok

—Agatha Gorski (@agathaxgorski) June 4, 2022
On the Russian side, the RT government network claims that the fire took place in the context of the "civil conflict" unfolding in eastern Ukraine and points out that the Donetsk region is "the site of bloody clashes between the kyiv army and the self-defense troops.
According to Al Jazeera, the Russian Defense Ministry also claimed Ukrainian troops were behind the shelling.
A new incident that risks deepening the rift between the churches of Ukraine and Russia. The ongoing invasion having already prompted the Moscow branch of the Ukrainian Orthodox Church to secede from the Moscow Patriarchate.
Camille Westphal Perrier