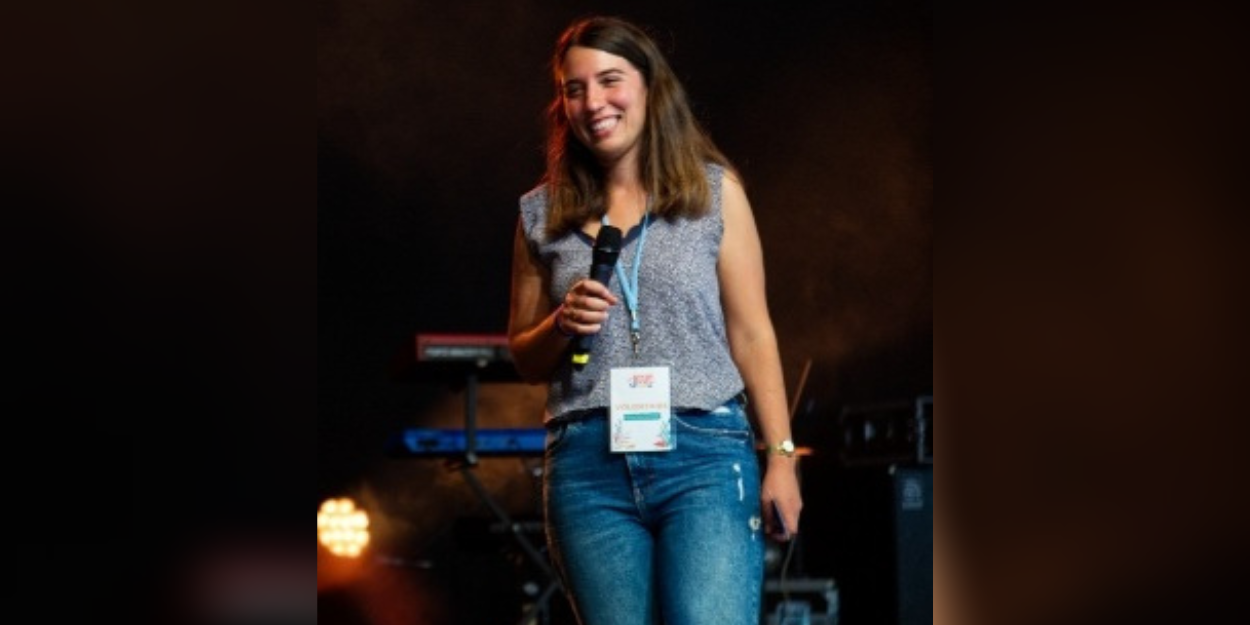 ---
As the second edition of the Jesus Festival to be held July 7-9 in Paray-le-Monial, meeting with Faustine Binse, a volunteer engaged since last year. Faustine shares her motivation, her highlights and her expectations for this exceptional event. Through this interview, she sends an inspiring message to all those who are still hesitant to join this celebration of faith. Let's dive into this inspiring interview with a devoted soul.
IC: What prompted you to get involved in this event and become a volunteer?
Faustina : What pushed me to get involved in the Jesus Festival is the deep desire to celebrate the name of Jesus in a simple and joyful way, bringing together young and old around music and praise . I am sensitive to joy in prayer, and I really had the desire to contribute to the creation of an event where people could meet and experience strong moments around Jesus during the summer.
IC: Can you share one of the most interesting or memorable moments you experienced last year during the Jesus Festival?
Faustina : Last year, I had the chance to share privileged moments with the artists behind the scenes. I was touched by their commitment on stage, in particular that of Jérémy Besnard who highlighted Jesus with humility. These exchanges with the artists touched me deeply, because I was able to see all the beauty of their commitment to Jesus and their spirit of service.
IC: What motivates you to continue to get involved in this event?
Faustina : The family spirit that reigns within the team! We are all united by our desire to serve Jesus and place his will at the center of our lives. This spirit of simplicity and big dreams is really close to my heart. It is a project that nourishes me spiritually and allows me to grow in my faith, while sharing strong moments with my brothers and sisters in Christ.
IC: How to convince those who are still reluctant to register?
Faustina : Participating in the Jesus Festival allows you to live your faith in complete freedom, to feel the joy of being a Christian and to share this joy with other brothers and sisters. It is a unique opportunity to meet people from different Christian denominations, to overcome divisions and to celebrate the name of Jesus together. It is an experience that brings us together beyond our differences and allows us to experience a deep fraternal communion. There is something for everyone at the Jesus Festival! Whether you want to experience intense prayer times, attend inspiring concerts or simply relax and enjoy the games and the moments of conviviality, there will be something that meets your expectations. Don't let any hesitation hold you back, come and be amazed by the joy and diversity of this unique experience! Come !!!!
Salma El Monser
Registration and information: https://jesusfestival.fr/
Image credit: Jesus Festival