Stolen during World War I, one of the oldest handwritten Gospels in the world is returned to the Greek monastery of Kosinitza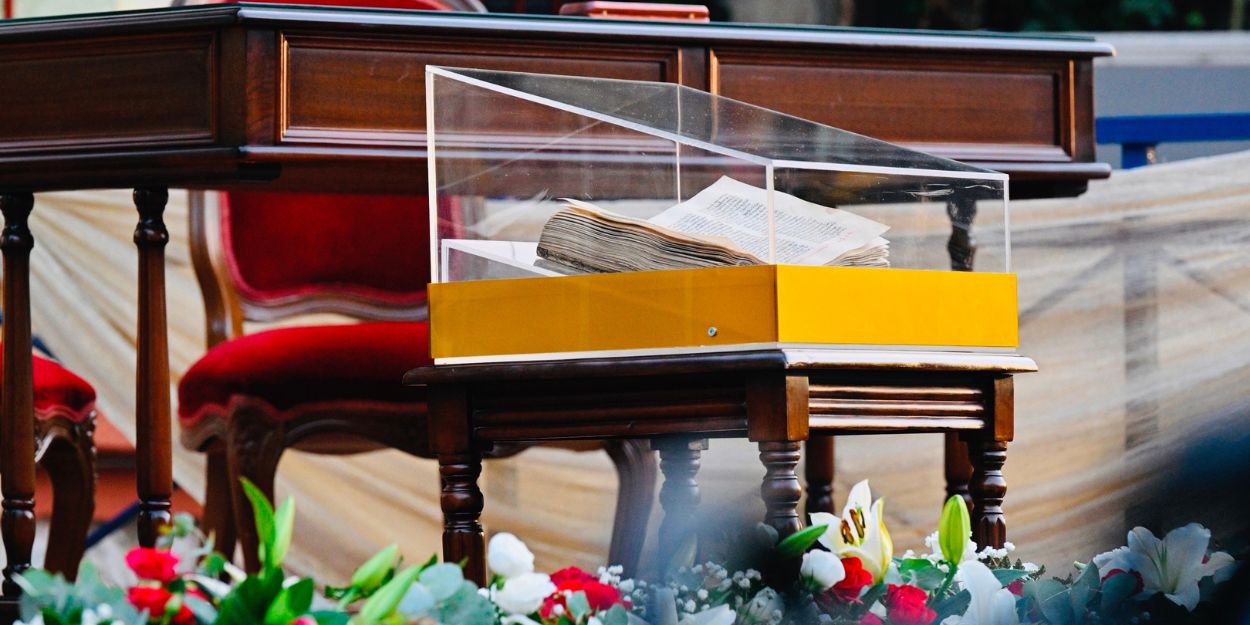 ---
"You have set an example for others to follow, and we pray that they will. But above all, you have manifested your commitment to Him who is the Way, the Truth and the Life. »
During World War I, an 2011th century Gospel manuscript was stolen from the Greek monastery of Theotokos Eikosiphoinissa. The leaders of the Museum of the Bible, which became the buyer in XNUMX during a auctions of what experts believe to be one of the oldest handwritten Gospels in the world, traveled to Greece, Kosinitza, on Thursday to officially return it.
On Thursday, an 11th-century Greek Gospel manuscript, looted in 1917 by Bulgarian combatants, was officially repatriated to its home at Theotokos Eikosiphoinissa Monastery by the Museum of the Bible. Read the Joint @goarch x @museumofBible Statement here: https://t.co/DWizD6zMod pic.twitter.com/skTu4m3q4I

— Orthodox Observer (@OrthoObserver) September 30, 2022
In joint statement of the Greek Orthodox Archdiocese of America and the Museum of the Bible, Bishop Elpidophoros, representative of Patriarch Bartholomew and present during the restitution, expressed his gratitude to the Museum of the Bible.
"When the Museum of the Bible discovered that this text had been illegally and rapaciously removed from the Monastery, it acted quickly, responsibly and professionally to ensure its restoration and repatriation. We cannot express our gratitude enough to the Green family and the Museum for their Christian and professional service. »
"You have set an example for others to follow, and we pray that they will," he said, "but above all you have demonstrated your commitment to Him who is the Way, the Truth. And life ".
Mr. Green, founder and president of the Museum of the Bible, said he was "honoured to work with the Ecumenical Patriarchate to expose the history of the Bible in the Greek world in Washington".
MC
Image: Twitter | Orthodox Observer