Ethnic violence in the state of Manipur: how to explain the procrastination of the Indian government?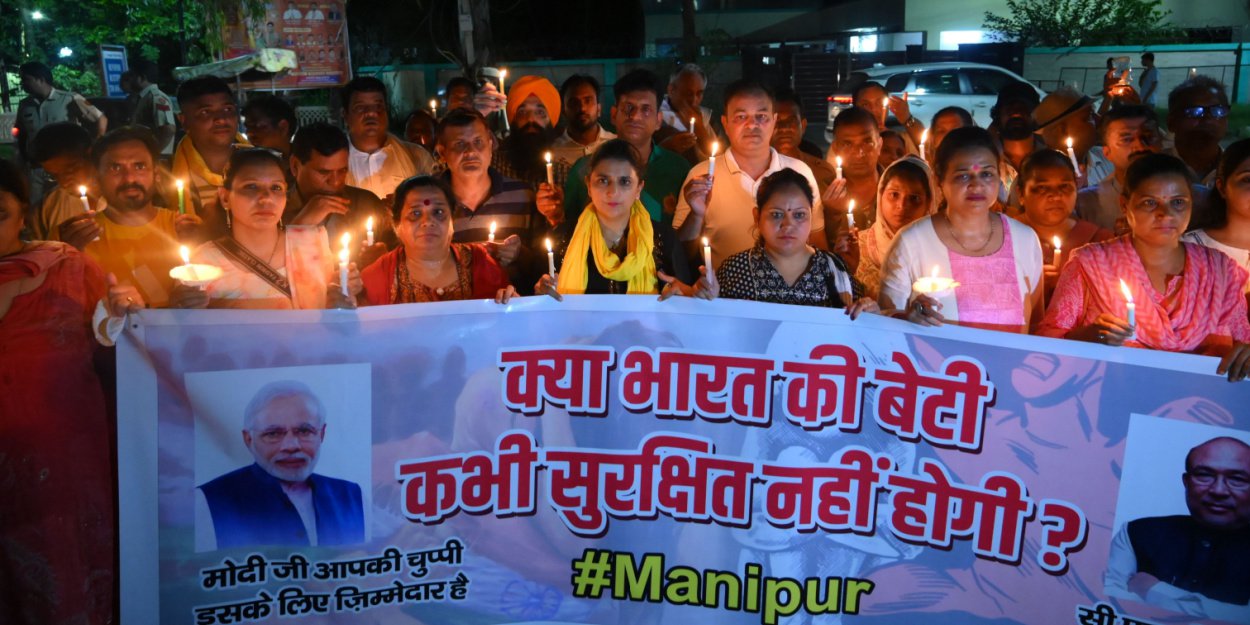 ---
At the beginning of August, in the state of Manipur (north-east India), the burial of 35 members of the Kuki ethnic group killed during clashes which pitted them against representatives of the Meitei ethnic group, the majority in this state, was postponed. The Meitei were indeed opposed to this collective burial taking place according to the plan initially planned, claiming that it would cause a new rise in tension and therefore new violence.
This episode is the latest from ethno-religious conflict that has bloodied Manipur for months. It pits the Meitei community, which is Hindu and accounts for just over 50% of the state's inhabitants, against the predominantly Christian Kuki and Naga tribal communities.
Since May, this violence has caused 80 deaths and forced thousands of people to flee. Yet the central government in New Delhi only responded – and only with words – when footage of a shocking attack on two women emerged online in late July.
This unsustainable video showed two Kuki women forced by a group of men to walk completely naked through the streets of a small village in Manipur. One of the women was then allegedly gang-raped. Media reported that the men would be from the Meitei community.
Government inaction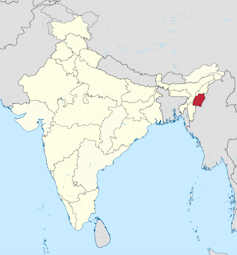 Opposition MPs tabled a motion of censure against Prime Minister Narendra Modi, citing his government's inability to end the violence.
After the video was widely shared online, and more than two months after the clashes broke out, Modi finally spoke out. He has described the events as a "disgraceful incidentand said state governments must strengthen their legal systems to protect the nation's "mothers and sisters."
However, he did not fail, in this same declaration, to recall examples of violence committed in opposition-ruled states, and did not condemn the violence generally. In the end, the motion of no confidence was rejected, after a few days of debates during which Modi had finally agreed to speak before Parliament, then reiterating similar remarks.
Much of India's political elite either kept a deafening silence or engaged in "whataboutism", that is to say that she highlighted other facts, committed elsewhere, to minimize the scope of the events that occurred in Manipur. Thus, when the Minister in charge of women and child development , Smriti Irani, was questioned in Parliament on violence against women in Manipur, she evaded his responsibility and pointed to violence in opposition-ruled states.
This is a new illustration of Indian government's indifference to violence against women. Similarly, the current administration has always shown itself to be perfectly apathetic in the face of the discrimination and violence to which marginalized and minority communities are victims.
The women featured in the video have since filed suit with the Supreme Court of India. The lawyers who represent them have assured that the police had collaborated with the perpetrators of these acts. In a statement, the Supreme Court said violence against women in Manipur had reached a "unprecedented scale".
behind the violence
Manipur is a small state of about three million people bordering Myanmar. The proximity of this border has made Manipur particularly prone to insurgencies and conflicts. Instances of ethnic violence are often attributed to decades of unresolved conflict between various tribal and non-tribal groups.
The recent violence was triggered by the decision of the High Court of Manipur in April 2023 to include the Meitei community, the majority in the state, in the list of "scheduled tribesBut placing a group in this category gives its members special constitutional guarantees, at least on paper.
Yet, according to many social indicators, such as access to employment and education, the Meitei community shows better results than other ethnic groups in Manipur.
Kuki and Naga tribal communities fear that if the Meitei are classified as scheduled tribes, their political influence, already very important in the state, will be further strengthened. Tribal communities also fear that this will allow the Meitei to buy land and settle in Kuki areas.
Le conflict born of these tensions has resulted in the burning of churches, sexual violence, murders and other atrocities.
In response to the outbreak of violence observed in May, the Manipur authorities blocked internet in state. The order in this regard published by the government claims that "anti-social elements" use social media to "exacerbate tensions within public opinion" and that this is a necessary measure to stop the spread of misinformation.
Arbitrary internet blockages, decided for a wide variety of reasons, have become too common in India, despite a judgment rendered in 2020 by the Supreme Court who said suspending the internet was a "drastic measure" that state governments should only use if it was "necessary and unavoidable".
Why has Manipur been so neglected?
India's northeastern states have long been viewed by the central government as peripheral, both developmentally and geographically. States like Manipur have been subjected to a "neocolonial governance" and have not benefited from sufficient social, political or economic development, because they are often perceived as "amorphous gray areas" within India.
The inhabitants of the region have often been neglected and considered foreigners by the rest of the country. Successive central governments have mostly deemed that these areas should be militarized, disciplined and policed ​​by large police forces.
Manipur has also been subjected to abusive laws such as theArmed Forces Special Powers Act, which grants Indian armed forces special powers to maintain order in "disturbed areas". This militarization has contributed to a constant abuse In the region.
India's democratic veneer has allowed it to escape scrutiny by the rest of the world of the ethnic violence currently unfolding in Manipur. International outrage over these facts has so far been minimal. In fact, Modi was welcomed with all the honors in these so-called bastions of democracy that are the United States (end of June) and France (mid-July).
During his visit to Washington, a journalist challenged Modi on the declining respect for human rights and democracy in India. The Prime Minister replied that the democracy is in India's DNA and that it was established for all, regardless of caste, creed, religion and gender.
Modi's visit to France in July to conclude new defense agreements coincided with adoption of a resolution of the European Parliament urging the Indian authorities to take action to end the violence in Manipur. However, Emmanuel Macron did not raise this issue during his interview with him.
If states like the United States and France truly believe in human rights, they must take a much firmer stance with regard to India's current evolution, which is drifting towards ever more authoritarianism. and illiberalism.
Jay Ramasubramanyam, Assistant Professor, Law & Society Program, York University, Canada
This article is republished from The Conversation under Creative Commons license. Read theoriginal article.
Image credit: Shutterstock/ Sudarshan Jha