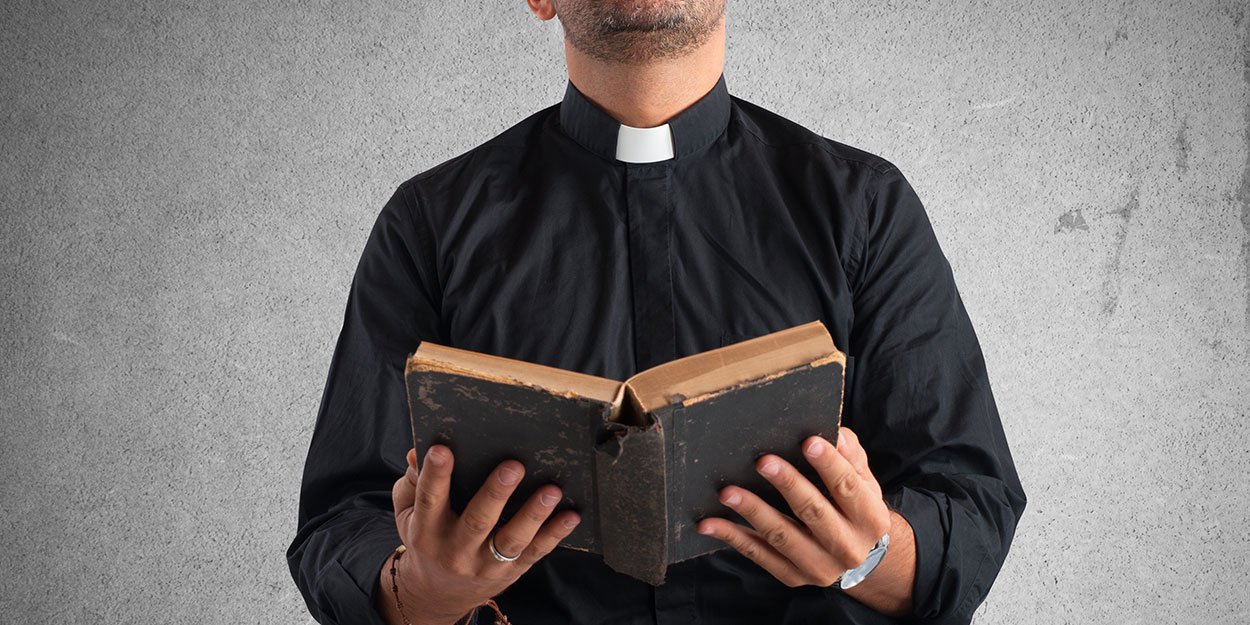 ---
An abbot and a guitarist take songs from Angèle, Vianney and Maître Gims to convey their message of faith and hope.
Un guitarist and an abbot, a low wall in front of the church of Sainte Foy de Conques, two hits and the desire to share their faith. These are the ingredients of two videos published Monday by Father Jb on Facebook. In a few days, they have already accumulated 60 views.
The principle is simple. Take a hit and edit the lyrics. This is how Angela's "Balance your what" becomes "Announce your faith".
"Do you believe that Jesus is out of fashion and that a Catholic is the wrong way? Ben should perhaps break the codes, young people who open it, it's baptismal. Announce your faith. Even if people talk badly about you, don't be discouraged. Announce your faith, one day it will change. Announce your faith. [...] Let me sing to you that Jesus is risen. It won't be on the radio, because it's a little too retro. »
https://www.facebook.com/ab.jb.aubert/videos/vb.100005685132342/1094842720715222/?type=2&video_source=user_video_tab
Father JB is also tackling a second standard, "The same" by Vianney and Maître Gims.
"My friends, hear the life of Jesus, which all his disciples have seen and heard. If I announce him, if I believe in him, it is because from his death, life has sprung up. It's not complicated, I will choose to live love by his side. Don't ask me where I want to go. [...] If I love you, it is because He loves me. I've walked in ways that upset people all too often, Jesus, I don't get it. The heart is made of a thousand ways. For this way I will not be big enough. I've followed a thousand paths, too many short stories. I can love God and others, even love my enemies. [...] You entered my life, O Jesus, I followed you. Your life makes me want to be your friend. »
https://www.facebook.com/ab.jb.aubert/videos/1094839947382166/
Success is there for Father Jb on Facebook if we are to believe the happy comments of Internet users. Some already see in this music "the anthem of summer". Another celebrates "bold faith". While organizers of Christian festivals hope to be able to invite the new duo for their next meetings. Looks like this is a case to follow...
MC