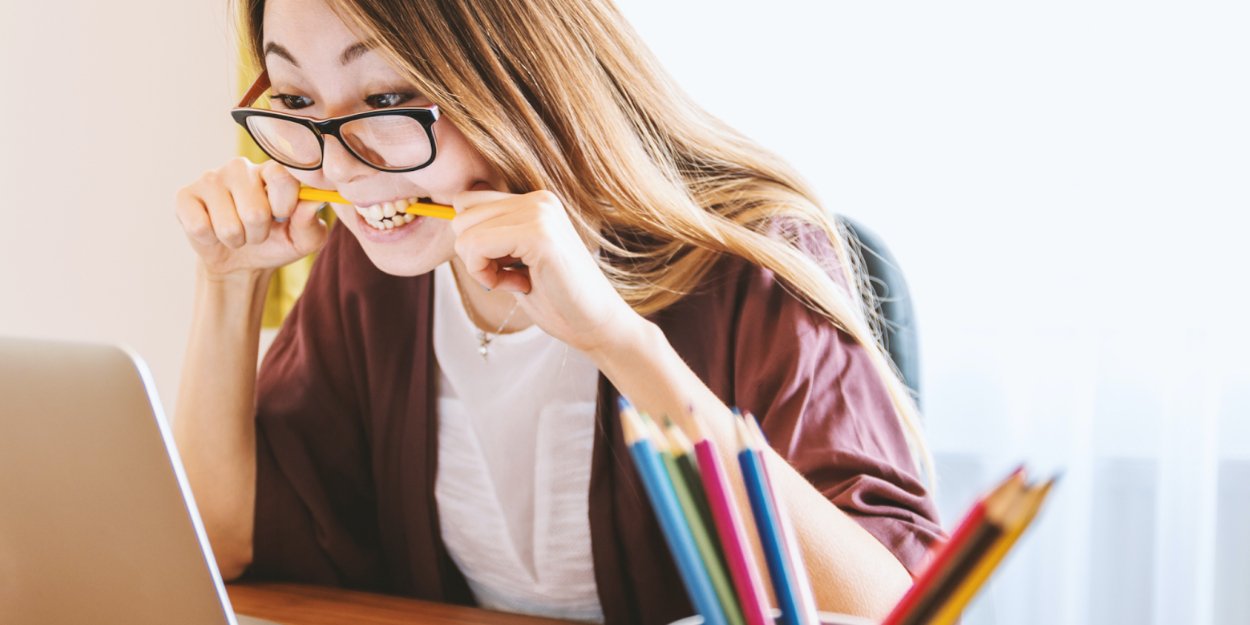 ---
Simplicity, a very popular term, covers a multitude of conceptions and realities. But in what ways can our faith help simplify all aspects of our lives? SpirituElles tackles the question, without denying its complexities. With ease.
The multi-year scenario
Monday morning, 7 am, the alarm goes off and the worries begin as long as we have had a bit of a break during the weekend (it's not sure!). In front of the wardrobe, the first question comes out of our morning lethargy: what to wear? Well, it depends: what do I have to do today?
A crazy day...
Barefoot running around the apartment, heading to the diary. But where is he ? Not on the desk or in the bag... Ah, there it is, on the kitchen sideboard: that's for sure, by compiling your appointments while cooking, we weren't going to find it in its place .
Well, we rub our eyes, and we try to decipher the hieroglyphs inscribed on this first day of the week. Disaster ! We spot a masterful collision: a very important professional meeting to manage at the same time... as a scouting walk in the forest ahead of the next scouts party: what took us sign up for the organizing committee? Here we are, and today it's going to be complicated. But we're used to it, right?
What's that post-it stuck on the fridge again? Ah yes, we have to go shopping: the little one has his school trip tomorrow and we have to buy a picnic. Tit tit tit... Tit tit tit... an alert on the phone: the app that manages birthdays informs us that today is our best friend's: obviously, it was not written on the agenda, so we forgot. We therefore could not foresee: a card, a gift... We will advise during the day. The clock on the screen calls us to order: 7:15 am already. Well, we don't panic, we stay calm, everything will be fine. We go back to the bedroom, and we'll find something in the wardrobe to wear, which will go just as well for the meeting with big bosses as for the walk in the mud (yes, it rained, that arrived !).
Should we really tell the rest of this day, which is finally quite ordinary?
Our lives are overflowing. Like our cupboards, our diaries and our brains in turmoil. Too much business, too much activity, too much responsibility. In short, too many complications! But why is it so hard to keep it simple?
A matter of perspective ?
There is definitely no lack of reasons to make life difficult for us. They are at the same time external to us (the ambient materialism, the frantic race for consumption), but are also hidden deep inside: in our insatiable desires, our contradictory desires, our imperious emotions. "Simplifying your life means giving up a part of yourself - material possessions, opinions or ideas - and not fearing the unknown, the future, boredom, reuniting with yourself", writes Dominique Loreau in The art of simplicity (Marabout ed.)
"There is nothing more complicated than simplicity, because it leads to rethinking one's life in philosophical, even spiritual terms. You have to realize that you are nothing, that you can die at any moment, and apply this knowledge to your daily life. "
Remembering our human condition is useful when we seek to gain simplicity, to look at our lives with a little more distance and lightness. Indeed, made aware that we are only travelers on this earth, we can sort out what is important, even essential, and what is not.
And this, at all levels: it provides as much relief in decision-making in relation to the "little things of everyday life" as it allows you to overcome resentments and other relational wounds, as well as to set priorities. In short, to let go with... precisely our headaches!
Anne-Sylvie Sprenger
This article is published in collaboration with spiritual, the magazine that brings together Christian women from the French-speaking world.
Discover the other articles in the dossier "Towards a simpler life. ":
Jesus, exemplary simplicity
Simplicity: A grace and a discipline?
Simplicity, my daily strategies
Simplicity, a gift from the Lord
Originally published August 2021.