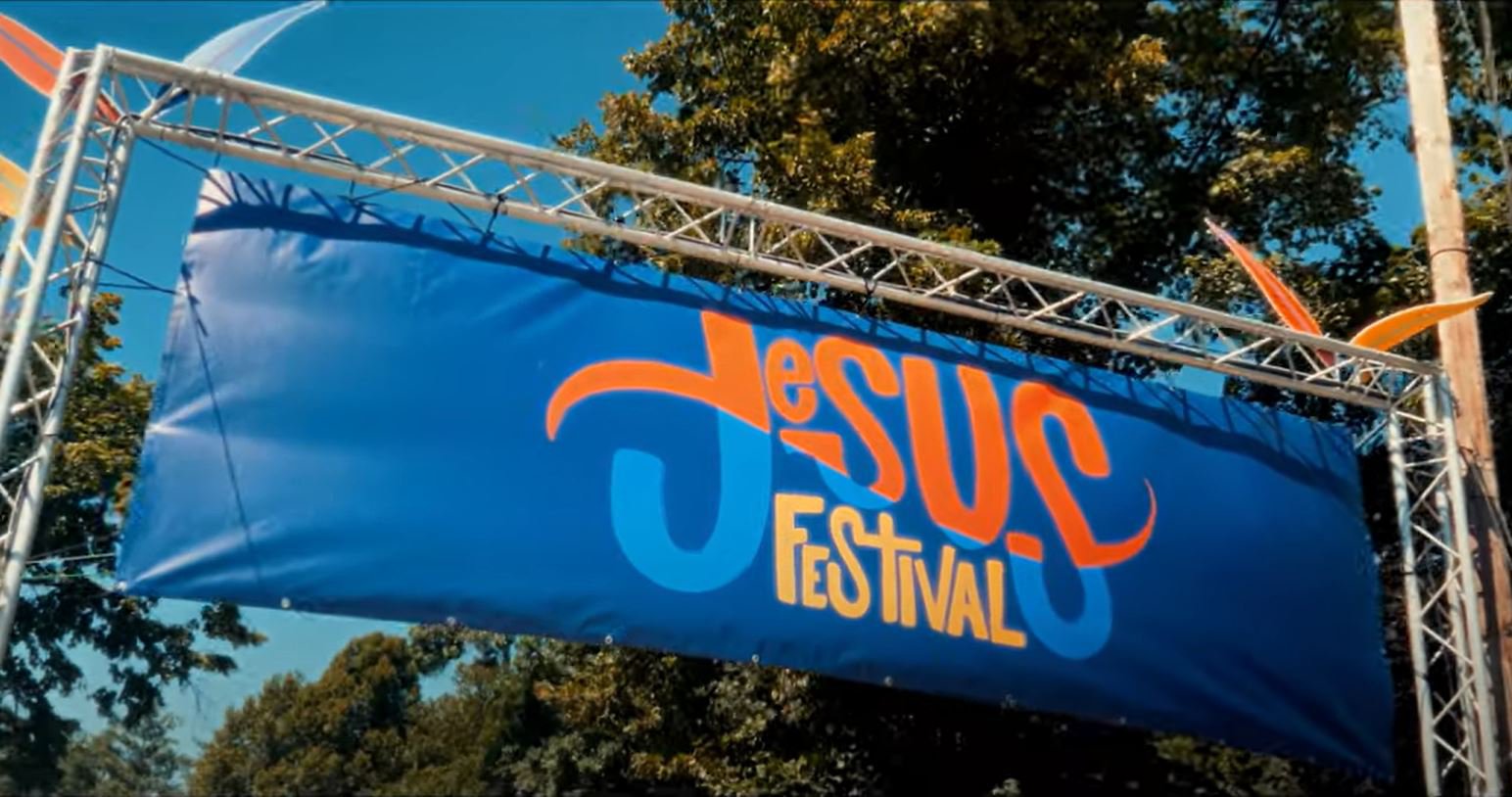 ---
From July 7 to 9, the second edition of an atypical event will be held in Paray-le-Monial: the Jesus Festival. Three days of music, meetings and entertainment to rent, have fun and enjoy a unique moment of its kind, tailor-made for all generations.
After a first edition that amazed everyone with its originality, its vitality and its atmosphere, the whole Jesus Festival team is preparing the new meeting next July "on the same bases but with many improvements!" as explained by Manu, co-organizer.
The goal? Continue to develop the format of this original festival to increasingly reach and bring non-Christian people to discover Jesus in a new way.
"The first stage was successful since many of the first participants wanted to come back by inviting non-Christians. We must therefore persevere and innovate!"
And innovating means, for example, broadcasting the series "The Chosen" in cinema mode during the festival to make people discover the Gospel in a very accessible and original way, or it means taking care of the animations for all ages: inflatable castles of all sizes, shows for children, a merry-go-round but also petanque and molky grounds….
"The idea is really to be able to welcome everyone, parents, grandparents, teenagers, children!"
These efforts have already been rewarded by the number of participants: +50% compared to last year!
"A major logistical challenge for our teams, that's for sure, but a joy to see that the festival meets a real need. Everything is done to welcome this audience and allow them to live an extraordinary experience".
This is why a new outdoor stage has been installed, as well as a "Worship" stage in the Basilica for continuous worship. "The big innovation this year is the transformation of the bar scene with an acoustic springboard but above all a media platform for interviews, talks but also an internet and radio stream throughout the duration of the festival". A way to make a "remote festival"?
"Not really! The concerts on the big stages will not be broadcast...for that, you have to come and experience it with us on site! It's a way of showing everyone what the festival is like and making them want to join us. join! With family, alone, with friends, come and share this unique moment with us!
There is still time to register! https://jesusfestival.fr
The artists of the three days of the festival: Dena Mwana, Hillsong Youth FR, NV Worship (with Ben Luiten, Womm Abriel, Julien Adam, Jean Jean, Mylen Quéry), Héritage (Sébastian Demrey, Jimmy Lahaie), Samuel Olivier, Exo, Grégory Turpin, Les Guetteurs, Be Witness, Souffle nouveau, Jérémy Besnard, Pauline Bétuel, Ecole Pierre, Vinz le mariachi, Manou Conozco, Kunghino, Y du V
Herveline Urcun
Image credit: Jesus Festival