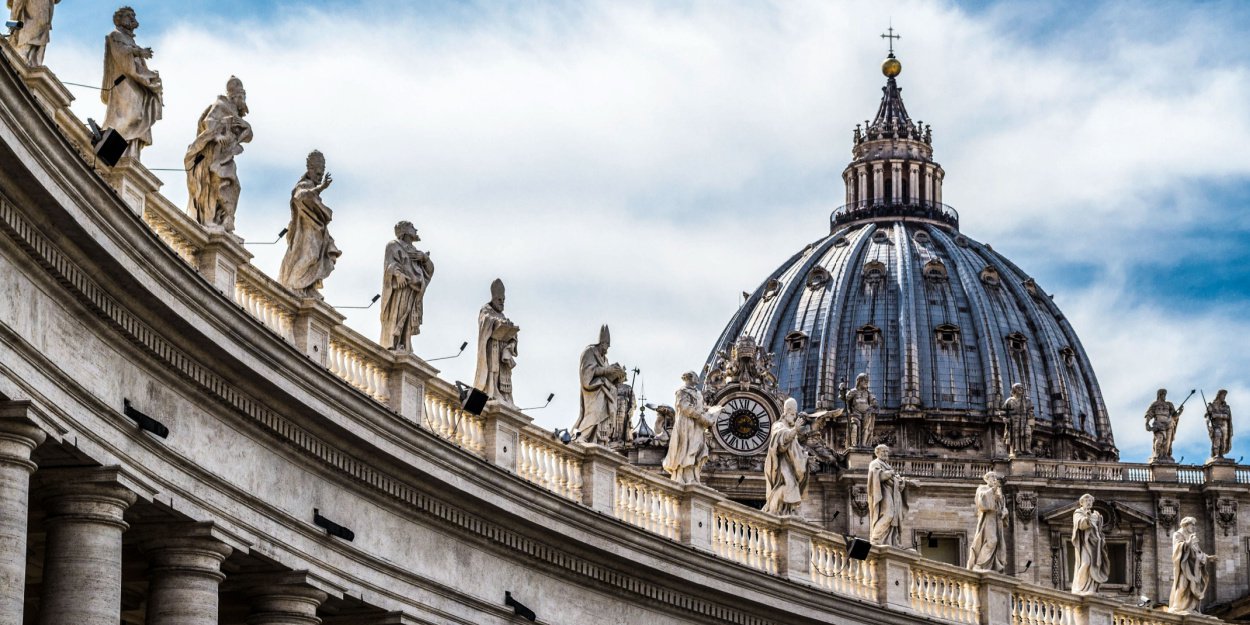 ---
A Vatican prosecutor on Wednesday demanded seven years and three months in prison against an Italian cardinal, after a two-year trial over the purchase of a building by the Holy See in London.
Cardinal Angelo Becciu, 75, who retains his title, is a former close adviser to Pope Francis who dismissed him in September 2020. He is the first cleric of such high rank to appear before the Vatican court, but has always maintained his innocence.
The promoter of justice (prosecutor) of the Vatican Alessandro Diddi has requested sentences ranging from more than 4 years to more than 13 years in prison, in addition to financial sanctions, against the ten defendants who have appeared since July 2021 in court. Vatican criminal court for fraud, embezzlement, abuse of power, money laundering, bribery and extortion.
At the heart of the procedure: the costly purchase of a prestigious building in London as part of the investment activities of the Holy See, whose real estate heritage is considerable. The case notably highlighted the reckless use of the Denier de Saint-Pierre, the great annual collection of donations dedicated to the pope's charitable actions.
The Vatican had finally sold the 17.000 m² building located in the very chic district of Chelsea, the acquisition of which at an overvalued price and encumbered with a hidden mortgage has heavily tarnished its reputation.
The court is due to make its decision at the end of the year.
Bishop Becciu claimed to have been "bruised" by the remarks of Mr. Diddi, who accused him of having "used media leverage to delegitimize the work of magistrates".
According to him, Bishop Becciu caused the Secretariat of State, the central administration of the Holy See, to lose between 130 and 180 million euros.
"I am innocent not only because I have never stolen a penny, but I have never enriched myself or my family members," Bishop Becciu assured.
The Editorial Board (with AFP)
Image credit: Shutterstock/Hunterframe