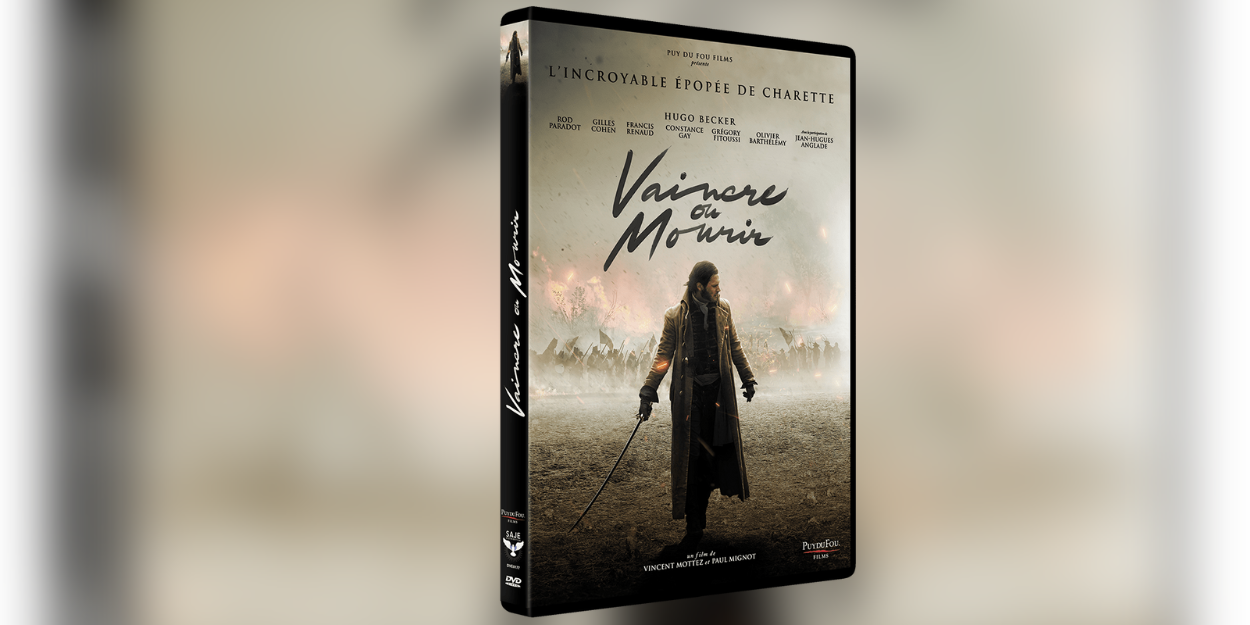 ---
The first film produced by Puy du Fou, released in January 2023 at the cinema, having made more than 300 admissions at the box office is finally available for purchase in DVD, on the VOD platform on SAJE+, as well as on all other platforms and in all bookstores in France.
This daring epic directed by Vincent Mottez and Paul Mignot, depicts the fight of Charette, the "King of Vendée" (played by Hugo Becker), for freedom. The latter will lead the Vendeans into battle who will refuse at the time of the Revolution to give up on their life as they have known it until now. The fight between this revolt and the Revolution was just beginning.
This film, which caused so much ink to flow when it was released, will quickly become a staple of your DVD libraries. Inspired by a show presented at Puy du Fou "The Last Panache", the film was made in just 18 days, which is a technical feat.
If you hesitate to discover it at the cinema, don't wait any longer to discover this part of the history of France in your living room.
Marie-Laure Liller