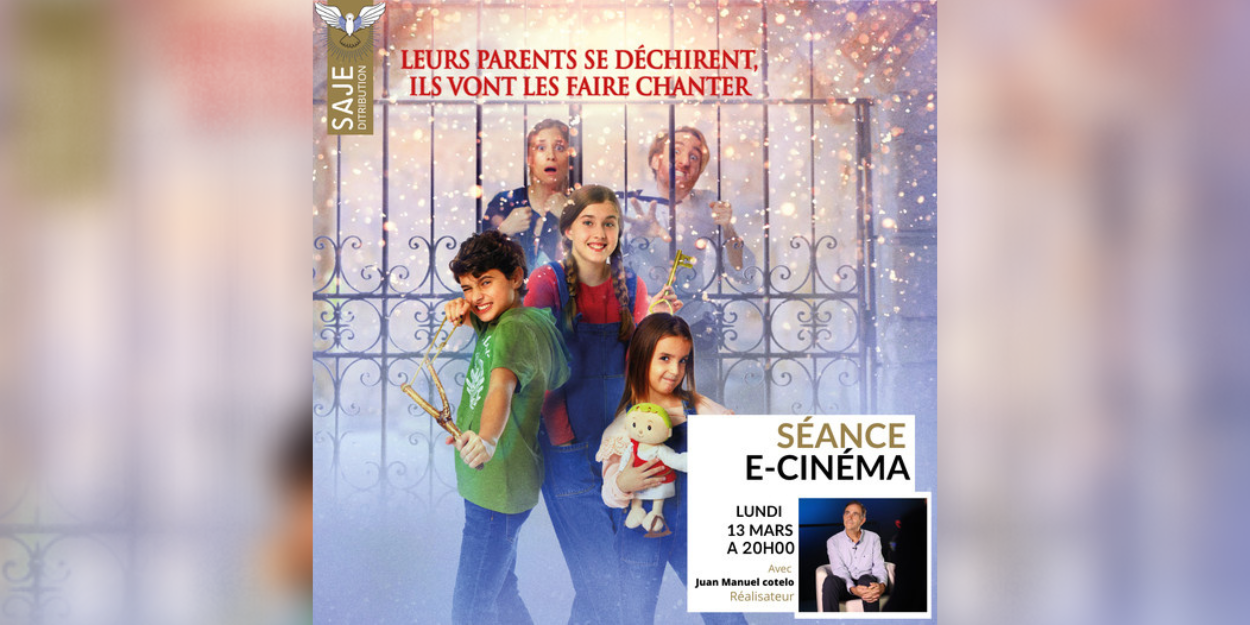 ---
On the occasion of the DVD release of the Spanish musical and family comedy "It won't be our last Christmas", Saje Distribution invites you to an exceptional screening in e-cinema! An opportunity not to be missed on March 13th.
Last December, Saje Distribution proposed to discover on the screens "It will not be our last Christmas". The film tells the adventures of parents who, on Christmas Day, find themselves locked up by their children in the house until they reconcile. Through several scenes, the film explores in song the feelings, doubts and fears of each, faced with a possible divorce.
To celebrate its DVD release, an exceptional session in E-cinema is organized on March 13 at 20 p.m.: following the film, director Juan Manuel Cotelo will discuss with the spectators and share his convictions on the family and the urgency of protecting it in today's world.
A new opportunity to discover or rediscover this film which unfortunately did not benefit from a large distribution when it was released in theaters, and why not... to think about preparing screenings in your cinemas for next Christmas!
See you, Monday March 13 at 20 p.m. online to discover "It won't be our last Christmas", followed by a meeting with director Juan Manuel Cotelo.
Marie-Laure Liller