A return to school rich in change and projects for the IRCOM (Institute of Public Relations and Communication)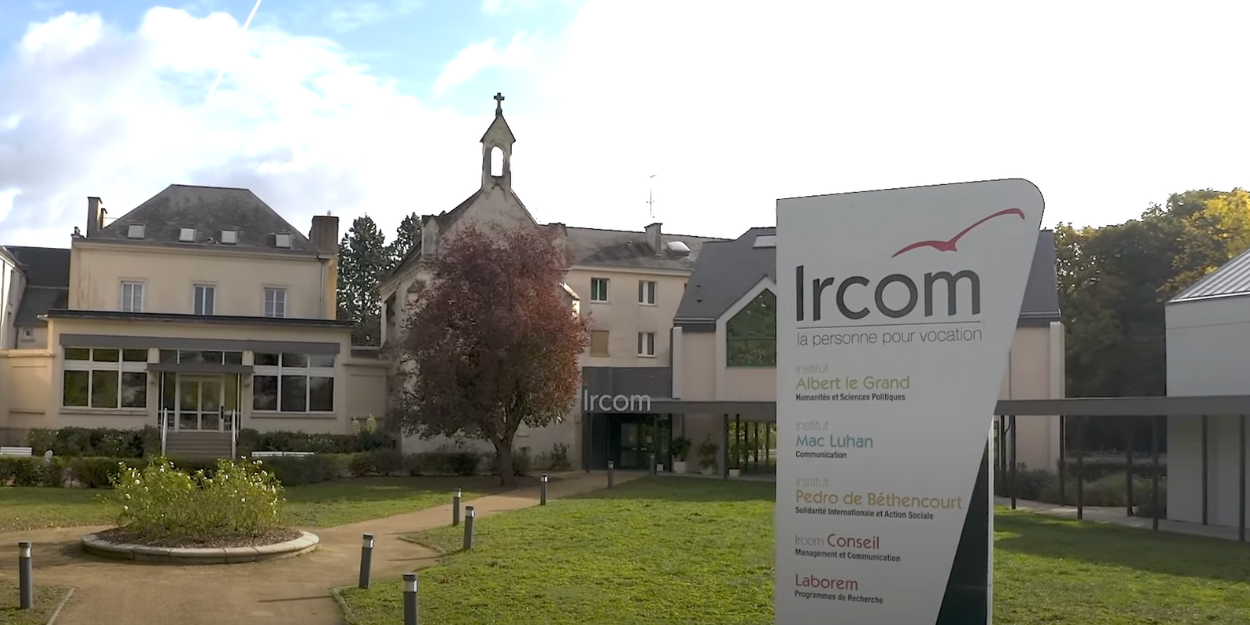 ---
Enlightened by Christian thought, Ircom's vocation is to train responsible people, ready to engage in the world and meet its challenges.
The private school Ircom continues its development and seeks to radiate throughout France without neglecting its identity and its local and historical roots. A 2035 strategy has been formalized to define the main directions for the future.
"Ircom is not a school of communication", insists Pierre Collignon, director of this private school whose acronym stands for Institute of Public Relations and Communication. The establishment based in Ponts-de-cé has broadened its horizons towards the humanities and management.
Currently, 320 students are attached to the Angevin campus, 180 in Lyon (Rhône) and 70 in Yaoundé (Cameroon). In the third year, students follow their studies abroad. "We have 50 partner universities around the world".
The school of commitment
As part of their training, young people must commit to an association. "We want to allow students to experience the richness of engagement. This notion must be cultivated very quickly, very early on", asserts the director with conviction. This particularity illustrates the anchoring of the school which associates the humanities and management in all its courses.
"We want to give students the means to understand the world in order to be able to engage in it in the service of the common good. »
Ircom is organizing a meeting day and this year 22 social and cultural associations were able to take part, including Simon de Cyrène, Secours Populaire, France Alzheimer, Maison Lazare. "We could call ourselves the school of commitment", suggests Johan Glaisner, who became from this start of the school year, after ten years of teaching within the solidarity pole, deputy director and academic director. It is responsible for making coherent and unifying all training programs, taking into account all their dimensions: research, continuing education, international.
New training
Ircom is determined to continue its development in France, with the school's pedagogical and educational know-how. In addition to diversifying its training offer, it demonstrates the concern to preserve the student relationship, to personalize the individual course as best as possible.
"We want to offer new training to meet the needs of the world. »
Bertrand Senez becomes the development director. An essential axis that requires time and partners. "Each site will have the opportunity to shine while still being connected to the parent company," explains Pierre Collignon.
With a strong desire to intensify student life but also to contribute to the local effort to better accommodate students, it is planned to build a student residence. Work will start at the end of the year on the campus site, in partnership with Podeliha. 35 students can be accommodated there in T2 or T3. This configuration aims to promote living together in shared equipment.
Thank you to the newspaper Ouest France as well as to Ircom who allowed us to offer you this article.
THEIrcom is a member of the collective ASAH, a network of thirty NGOs of Christian inspiration.
Amelia Roumeas
Image credit: Screenshot YouTube