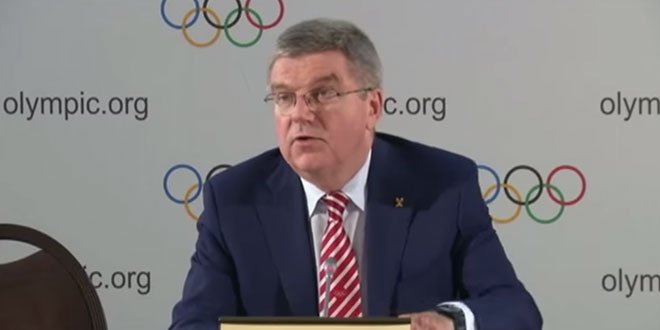 ---
A first in the history of competition! A team of stateless refugees has been selected to compete in the Rio Olympics in August 2016!
AIn order to call international attention to the situation of the 60 million refugees in the world, the President of the International Olympic Committee (IOC) Thomas Bach declared "We want to send a message of hope to all refugees in the world. These athletes who will participate in the Rio Olympics do not have a house, a team, a flag or a national anthem. We created this team of refugees to give them a place in the Olympic village with all the other athletes.
This high-level delegation is made up of around ten members who will participate in these three disciplines: swimming, judo and athletics.
The team includes two Syrian swimmers, respectively a man Rami Anise and a woman yusra ardini, two judokas from the Democratic Republic of the Congo one man Popole Misenga and a woman Yolande Mabika, an ethiopian marathon runner Yonas Kinde and five middle distance runners from South Sudan including three men Paulo Amotun Lokoro, Yiech Pur Biel, James Nyang Chiengjiek and two women Anjelina Nadai Lohalith et Rose Nathike Lokonyen.
The IOC had already indicated that this team of refugees would parade as a delegation in the penultimate place, before the Brazilian team, during the opening ceremony on August 5.
A wink to boost the minds of all athletes: "If I manage to become a legend, I would have reached my goal" - Mohamed Ali
Michelle schaffer
More: