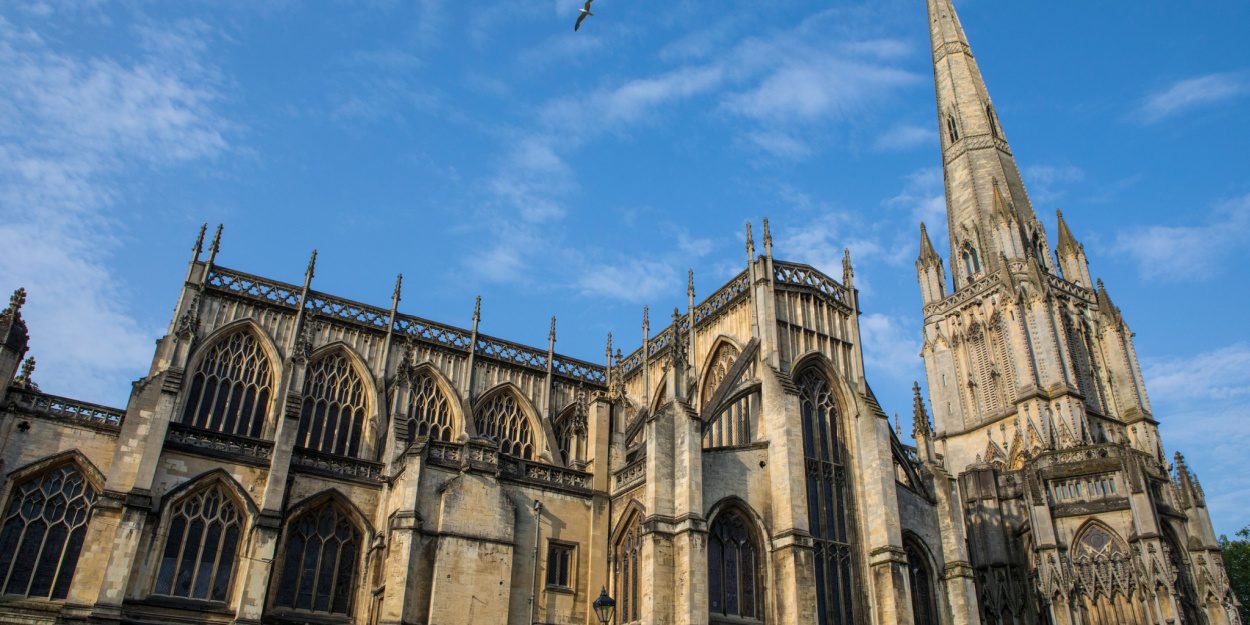 ---
"While this was prompted by the toppling of Colston's statue, it is part of our ongoing exploration and commitment to contested heritage that will continue in the months and years to come. »
Bristol's St Mary Redcliffe Church has until now been decorated with stained glass dedicated to XNUMXth-century slave trader Edward Colston. But now stained glass windows that draw attention to the refugee crisis will replace them.
This project has its origins in the Black Lives Matter protests of 2020 during which the statue of the slave trader was torn down and thrown into the port. "While this was prompted by the toppling of the Colston statue," the church's website reads, "it is part of our ongoing exploration and commitment to contested heritage that will continue into the future. over the months and years to come.
The project was associated with a contest, won by the artist Ealish Swift. "My design draws on Bristol's deep and complex history, from the atrocities of the past to modern day concerns, to remind us of our neighbors' journeys and how we found ourselves together in this moment, looking towards a shared future" , she explains.
The work will consist of four panels, which the artist says "each illustrate a crucial aspect of our shared Bristol history as neighbors and refer to a relevant aspect of Christ's character".
Recalling the biblical episode of Jesus calming the storm, a stained glass window depicts Jesus alongside migrants in a boat.
Bristol's St Mary Redcliffe Anglican church replaces the Edward Colston stained glass window with an image of Jesus in a boat with migrants.https://t.co/CdoSE48Unl pic.twitter.com/HAqnjZ8OQs

- UK Justice Forum 🇬🇧 Latest Video News Updates! (@Justice_forum) September 24, 2022
Another places him alongside protesters during the Bristol bus boycott.
The Bristol bus boycott of 1963 is among the winning designs for a new stained glass window at St Mary Redcliffe church. One of Ealish Swift's four panels shows Jesus among the protesters. The panels will replace ones that were dedicated to Edward Colston. pic.twitter.com/yKIwyfWhvZ

— Martin Booth (@beardedjourno) September 22, 2022
The artist wished to "counter the Anglo-centric narrative of 'white Jesus'", by proposing a "multi-ethnic" Jesus. Beneath the four panels, the artist inscribes a call, "Love your neighbour".
MC
Image credit: Shutterstock/chrisdorney