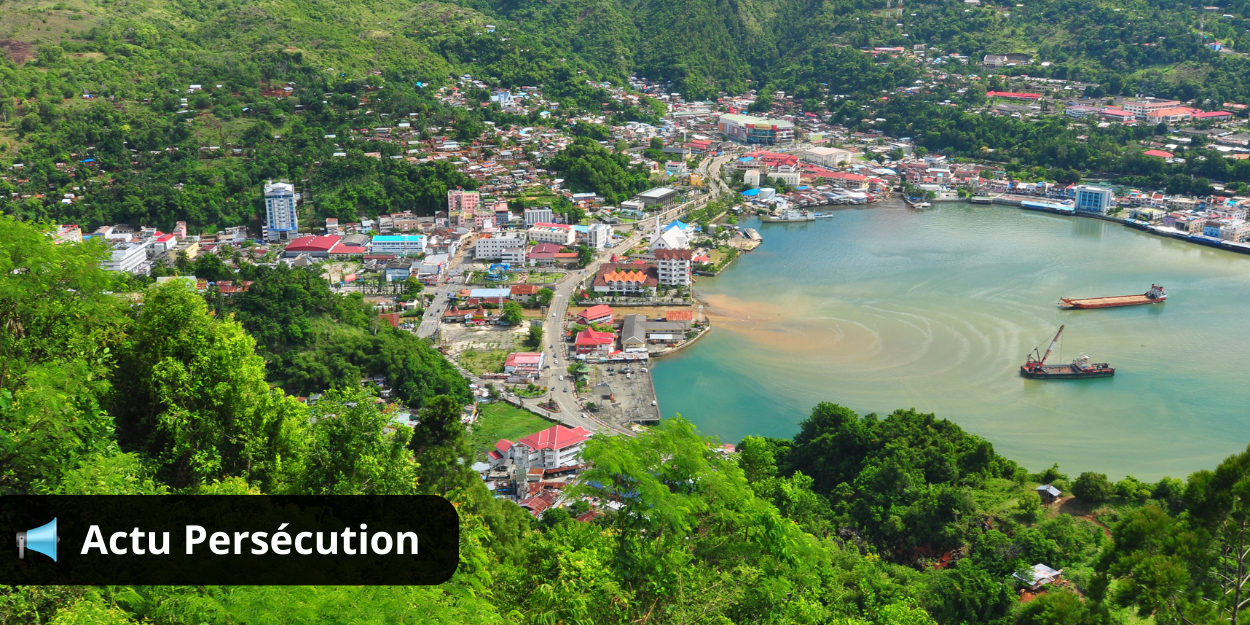 ---
Major Helmanto Francis Dakhi was convicted for the murder and maiming of four Christians in Indonesia.
On August 26, 2022, the dismembered bodies of four Christians, Arnold Lokbere, Irian Nirigi, Lemanion Nirigi and Atis Tini, were found by locals in floating bags on the Pigapu River, Indonesia. They had been killed four days earlier by soldiers who accused them of having links with the separatists.
A military court in Jayapura, capital of the Indonesian province of Papua, has just sentenced Major Helmanto Francis Dakhi to life imprisonment. He is one of six soldiers charged with the "premeditated murder" of the four Christians.
For father John Djonga, human rights activist, this verdict "signals that there are efforts to take firm action against the state apparatus who are the perpetrators of crimes in Papua". He recognizes with relief that "the government is committed to protecting the rights of the Papuan people".
But Father Bernard Baru, president of the Justice, Peace and Integrity Commission for the creation of the Augustinian Order in Papua, is not satisfied with the verdict. "Do not let this verdict improve the image of the state in the eyes of the public. We want the soldier to be imprisoned in Papua so that he can be monitored," he told UCA News.
Major Dakhi has already announced his willingness to appeal to the Superior Court.
MC