An ethnic and solidarity meal for the benefit of the Ukrainian people to celebrate the 10th anniversary of the association "Aventure en solidaire"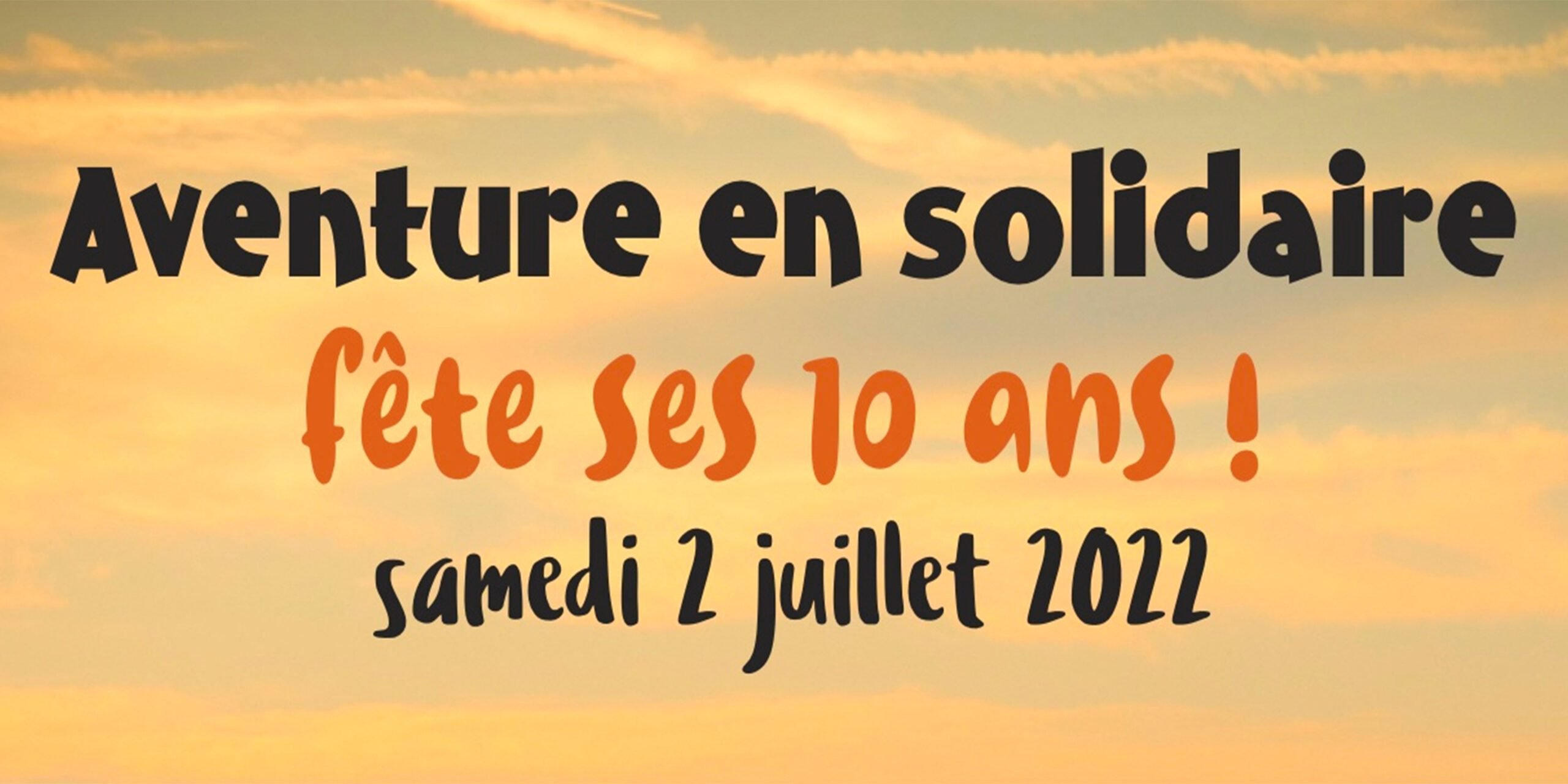 ---
On the occasion of the tenth anniversary of the "Aventure en solidaire" association, an ethnic and solidarity meal is organized on July 2. Proceeds will go to the people of Ukraine.
In order to celebrate the anniversary of the association, a day of festivities has been scheduled!
All these years have been marked by solidarity adventures, on foot or by bike, in different countries. The principle was established from the outset: each sporting challenge goes hand in hand with a humanitarian project to be supported.
Thanks to donors and sales (books, DVDs), €55 was collected for Africa, Madagascar, etc.
Saturday, July 2 from 14 p.m. events are planned in Montélier to trace these ten years of adventures. In the program :
Round table "Commitment to solidarity: within everyone's reach? »
NGO stands
Expo special bikes
Films on solidarity challenges
Solidarity raffle
Buvette
Retrospective evening with testimonials
To evoke the diversity of our field of action, the ethnic meal will consist of dishes from different countries. Profits will be donated directly to ASAH, for ongoing action for Ukraine.
On Sunday July 3 in the morning, a service of gratitude will be celebrated in the Protestant church Esprit & Vie in Montélier with Pascal Portoukalian, Gino Balocco, Véronique Lavoué (SEL), MEDAIR, Partage Plus, etc.
Saturday July 2 — 26120 Montelier 14-23 p.m.
Free admission (except meals by reservation).
Marc Brunet, President
Adventure In Solidarity is a member of the collective ASAH.