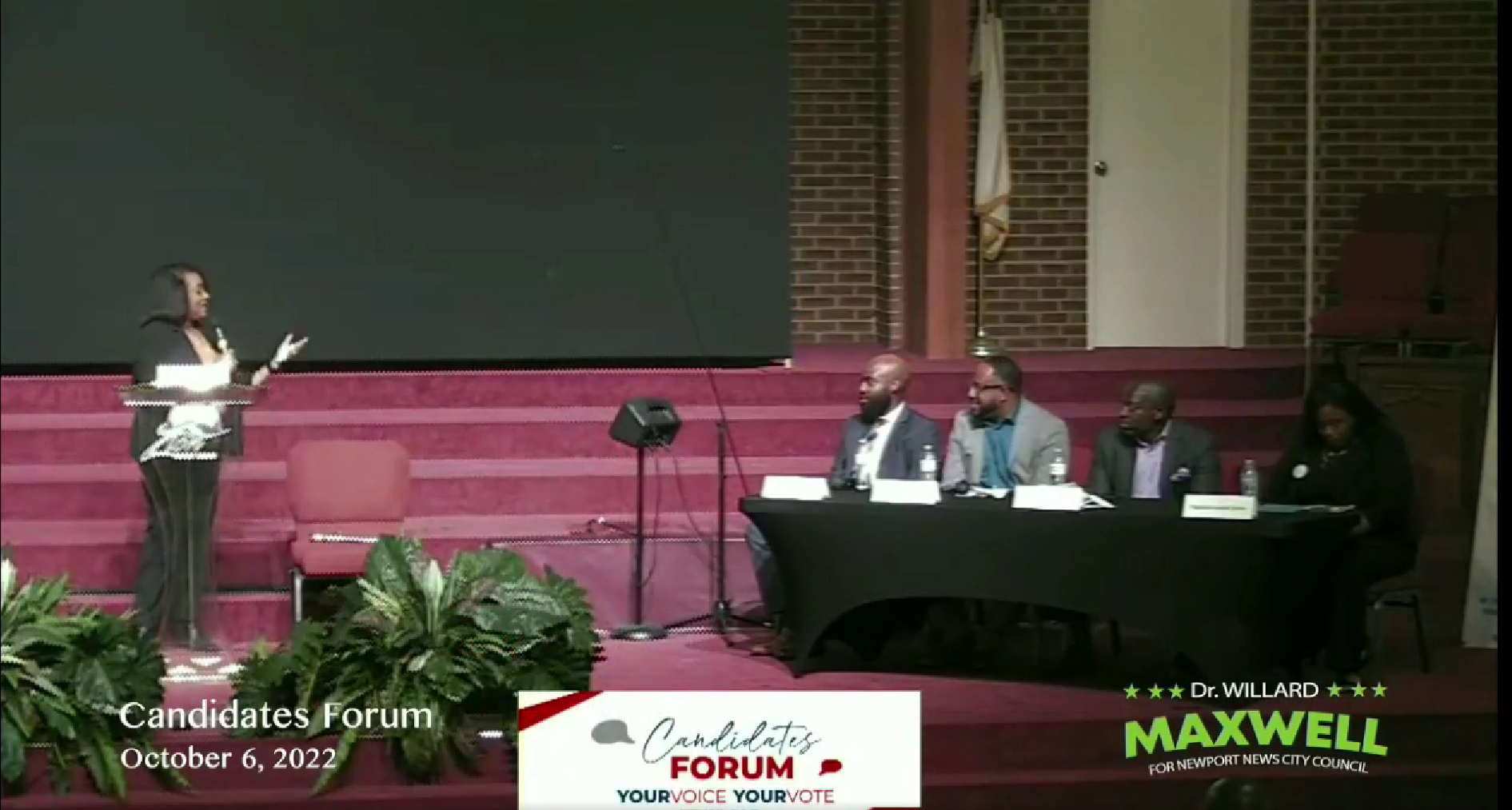 ---
On November 8, federal and local elections will take place in the United States, and some religious leaders are candidates. A confusion that the law allows within a defined framework.
In Virginia, Pastor Willard Maxwell is the subject of a inquiry into calls from the pulpit to support his candidacy. Maxwell is the pastor of New Beech Grove Baptist Church, an African-American church, and is running as an independent candidate for Newport News City Council.
According to the Daily Press of October 29, Williard Maxwell encouraged the faithful during a sermon to participate in his campaign: "We have posters there if you want to bring them home, that would be great", said the pastor in particular. from his pulpit, encouraging worshipers to display election signs in front of their homes.
Maxwell also urged them to support him financially:
"Anytime you want to donate $5 or $25 – whatever – or inspire others to do the same, I really appreciate it! "
Benefiting from a tax exemption, the churches do not have the right to carry out electoral campaigns in favor of one candidate or against another, according to the Federal Tax Code. The pastor's remarks led a woman named Sharon Richardson to contact the local prosecutor's office. The latter considered the video confirming the accusations "very disturbing" and opened an investigation.
Sharon Richardson also provided the prosecutor with screenshots of an August 27 email announcing that tickets for a campaign event titled "Leading Ladies for Maxwell" were available at the office of the church. In addition, a link to the site of his campaign was relayed to that of the New Beech Grove Baptist Church.
Willard Maxwell denies all charges and claims to have let his political opponent speak in his church Sunday October 9.
A strong, not isolated, risk of confusion of roles to the detriment of a free vote
With a Protestant presence amounting to 43%, according to the Pew Research Center, the United States is experiencing a fairly visible involvement of evangelical leaders in politics.
Two of the best known cases are those of Baptist pastors Mike Huckabee, Republican lieutenant governor of Arkansas in 1993, then governor from 1996 to 2007, and Jesse Jackson candidate for the Democratic nomination for the presidential elections of 1984 and 1988. Huckabee, however, had resigned as pastor to enter politics.
The distinction is not always clear as recently pointed out by the New York Times in an article about Democratic Senator from Georgia, who is also a pastor, Raphael Warnock. He denounced power-hungry politicians in a sermon at the Ebenezer African-American Baptist Church in Atlanta, but was careful to ask people to vote after the church service.
Jean Sarpedon
Image Credit: Video screenshot posted on DR's Facebook account. Willard Maxwell