A new episode of "Ma Foi..." (France 2) on the theme of trials with pastor Thierry Le Gall and Myriam, vinegar maker in Ardèche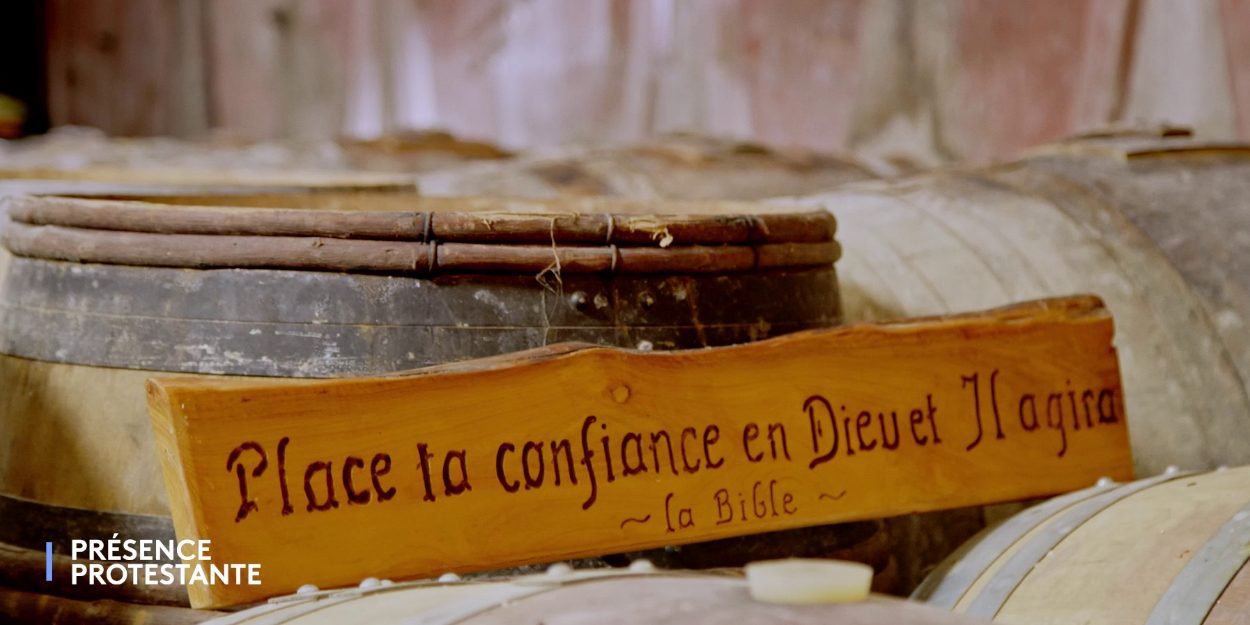 ---
Each month, "Ma Foi..." on Présence Protestante (France 2) deciphers a theme of faith. In September, a new season of this program starts with a first episode on the themes of trials. Meet on Sunday September 4 with Myriam, vinegar maker in the Ouvèze valley, in Ardèche, and with Pastor Thierry Le Gall who will try to answer the following question: when your life is wavering, is it possible to keep the faith? ?
A future, a hope. When everything goes wrong, when life is hard, when the winter frost arrives, when the sun burns the crops… When you lose a child, how not to cry out to God? How not to revolt? How not to transform the ordeal into a trial from heaven?
For this return to school, in a new setting, David Sautel, on the set, and Damien Boyer, in the middle of nature, meet two guests who, at some point in their journey, could have chosen to leave everything behind.
In the middle of vines and barrels, Damien has an appointment with Myriam, a vinegar maker. To be exact, Myriam produces balsamic vinegar, one of the best around. But not in Modena, right there, almost before our eyes, in Ardèche.
Balsamic vinegar is grape juice that is squeezed, mistreated, tormented: sun, cold, frost, waiting... A bit like the life of Myriam and her family. After fate had covered her with a dark cape, for them to find peace and joy, their inner roots had to draw even more deeply from the source that does not dry up, that of Christ.
On the set, it is with Thierry Le Gall that David continues the exchange. Thierry Le Gall has just published "Un avenir, une espoir" with Editions du Cerf and he returns for Ma Foi… on this painful path he has traveled with his wife, for 11 years, after the loss of his son.
The trials we go through are the forges of our lives. If we place our future and our hope in God, we may not emerge unscathed from the furnace, like the prophet Daniel and his friends, but God will give us the strength to move forward, to smile again and to transform the wine sour of our trials into nectar of life.
A program produced by Orawa productions and france.tv studio. It will be broadcast Sunday, September 4 at 10 a.m. Protestant presence (France 2) and available in replay on France TV until September 11.
Christopher Zimmerlin, for Protestant Presence