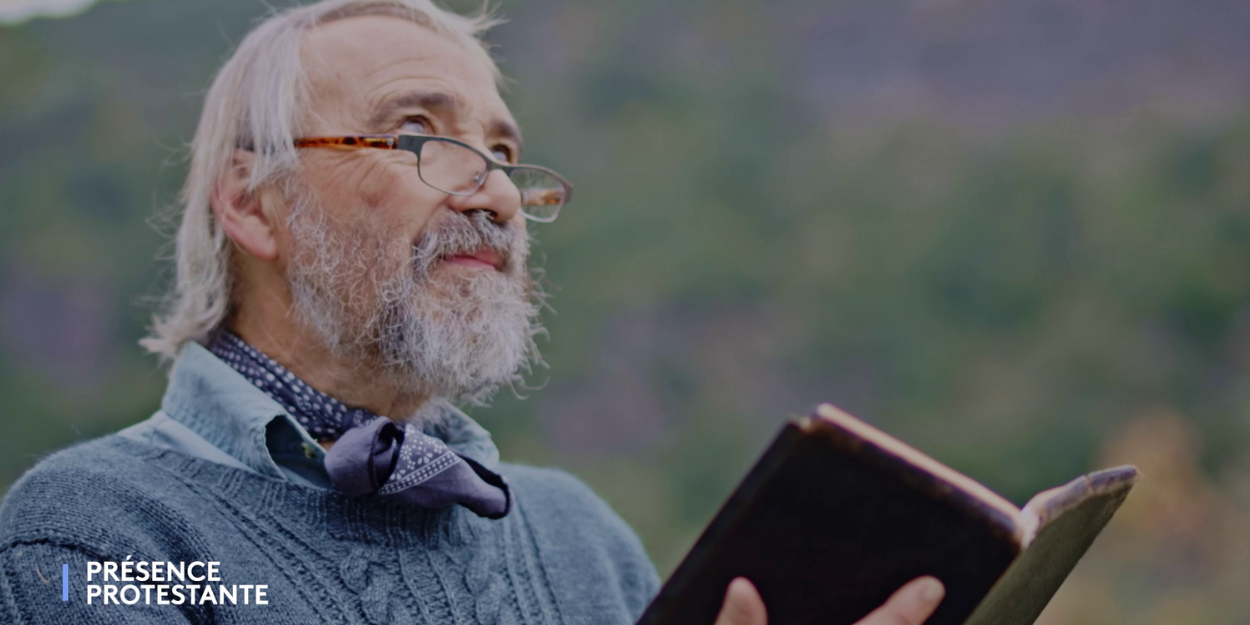 ---
See you Sunday, October 2 at 10 a.m. on Présence Protestante (France 2) to talk about benevolence in a new episode of "Ma Foi...", with Jacques Poujol, pastor and trainer in helping relationships, and Jacques Verseils, shepherd in Mialet, in the heart of the Cévennes.
"Benevolence among men! (Luke 2:14).
" Kindness ? Kindness ? Do I have a benevolent face? This is perhaps what Arletty would say today.
In 1938, the dialogues of Henri Jeanson turned into melodrama. The black and white characters embodied by Arletty and Louis Jouvet languished on the Quai de Jemmapes, in front of the Hôtel du Nord. Would they love each other? Nothing was less certain.
In 2001, just opposite the same Hôtel du Nord, Audrey Tautou, alias Amélie Poulain, liked to "skip on the Saint-Martin canal". Yann Tiersen's music took us into a tangy romanticism; Djamel Debbouze made the vegetables speak, Amélie was looking for love and ended up finding it. The public, myself included, fell under the spell of this outdated comedy without regret.
But 14 years later, on a disastrous November 13, barely 450 meters from the Hôtel du Nord, innocence was engulfed in a ray of grapeshot. Simon, owner of the restaurant Le Petit Cambodge, told France Info that that day "innocence disappeared in the neighborhood".
1 district, 3 eras. Today, on the same bridge of the Canal Saint-Martin, emblematic district of sores in Paris, the elbows have tightened. Al Qaeda, Daesh, the migrant tents on the Quai, Syria, Covid, ecology and now Ukraine have been there.
After a few decades of anonymity, on the Canal, benevolence has become popular. Awareness after years of frenzied individualism? Collateral effect of the crises and the ecological awakening? Have we become supportive and benevolent because, ultimately, it is clear that the common good, our earth and everything that moves in it, concerns us all? Maybe.
Whatever the reason, benevolence is on the rise. We don't carelessly make fun of the little ones, the weakest, the oppressed, the "toothless". Differentiated schooling and pedagogy, mutual aid and solidarity, listening manager, shared gardens and short circuits are popular. The oldest will remember that quality circles appeared at the heart of large Japanese companies in the post-war period. Today the fruit is ripe. We have learned to remain united and zen: benevolence flourishes at all levels.
So okay, let's be clear: this is a good thing. But what does this benevolence tell us about ourselves? No more rants, nervous breakdowns, sentences? No more condemnation, just love? Have we finally become good?
To try to answer this question, David Sautel and Damien Boyer have invited two experts in benevolence for "Ma Foi...": the specialist in the helping relationship, Jacques Poujol and another Jacques, Jacques Verseil, specialist in a completely different domain – but not far – since he is a shepherd in Mialet, a high place in the Cévennes.
And if benevolence was not what we believe? Sunday morning and then on france.tv, the two Jacques will say all the good things they think about it and all the caution that must be taken to build a lasting faith, standing the test of time and the blows of Trafalgar.
So, will you also be at the rendezvous of benevolence?
A program produced by Orawa productions and france.tv studio. It will be broadcast Sunday, October 2 at 10 a.m. on Protestant presence (France 2) and available in replay on France TV until October 9.
Christopher Zimmerlin, for Protestant Presence