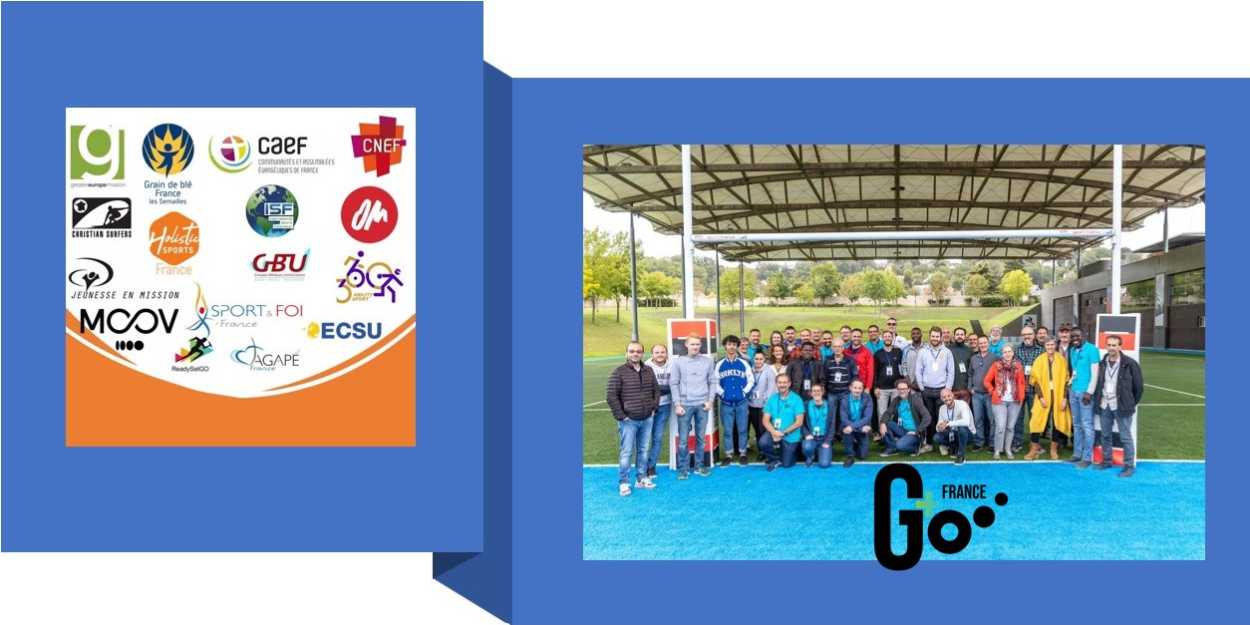 ---
The Go+France association, bringing together several associations and national church movements, organized its official launch at the beginning of October in the prestigious National Rugby Center in Marcoussis. The opportunity to share a common vision and to plan for the next major sporting events organized in France.
The Christian sports movement in France has been in action for several years. Already, during Euro 2016, some associations recognizing the potential of sport in terms of sharing values ​​and evangelization had united to offer events around sport and leisure. Since then, other associations have joined the movement.
While the major sporting events to come in France (in particular the 2023 Rugby World Cup then the Olympic and Paralympic Games in August 2024 in Paris) will mobilize unique attention and expectation, the Go+ France association wishes to step up superior.
France has not hosted the Summer Olympics for a hundred years! The opportunity to meet the sports communities, the inhabitants of our neighborhoods or sports enthusiasts, will surely not come again for many decades. Forecasts announce 14 million visitors for the Olympic Games in August 2024 in Paris and throughout France.
The French are passionate about sport and the celebrations that will accompany these sporting events are an opportunity for the churches to meet them!
But we recognize that we cannot meet these challenges alone or in isolation. It is together and in partnership that we will be able to offer events worthy of the high stakes. This is why we have created the association Go+France in order to promote the use of sport among churches and Christians in France.
The conference in Marcoussis, the Mecca of French sport, allowed to share a common vision: to see the local church fulfilling the last commandment of our Lord, to make disciples who make disciples, and this through the world of sport, recreation and fitness. This meeting marked a real momentum, an impetus, which announces the hope of seeing the local church take up the themes of sport and leisure in order to meet others.
It is therefore about fifty officials, leaders and pastors who gathered to launch the Christian sports program in France. Our mission is to accompany and unite the local church in its efforts to make disciples.
Depending on the particularities of France, we have focused on a few tools to offer local churches: festivals, sports communities, tournaments, well-being and fitness, chaplaincy or even welcoming teams of foreign missionaries to help local churches set up events. You will find the details of these tools on our website.
We will also be present at the next Evangelical Center 2022, Espace Charenton in Paris on November 28 and 29.
Fred Menigoz, President of Go+France