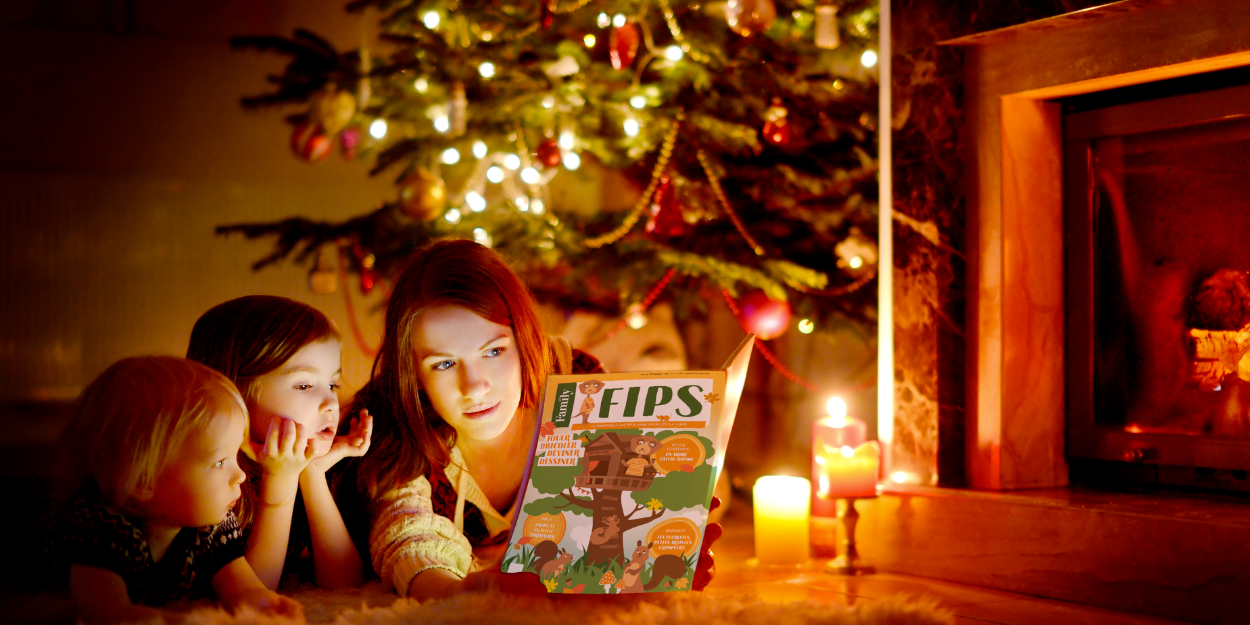 ---
As the holidays approach, you may be looking for a gift for your children, grandchildren, nephews, nieces or the child of a loved one. Have you thought about magazines? This gift has everything to please children. It lasts the whole year, arrives directly at home, is aimed at the child and offers wholesome entertainment.
Example with the Christian magazine FIPS for 3-7 year olds.
All year
The very principle of the magazine is its regularity. Instead of a "one-off" gift that arrives under the tree, the magazine arrives several times a year and always gives so much pleasure. The child who receives his newspaper remembers the person who gave it to him. The Christian magazine FIPS is published six times a year.
It comes directly to the child
With a subscription, the magazine arrives in the mailbox. No need to remember to go buy it. It is delivered at home. No risk of out of stock either. And it's the right time to order it, so that the next issue arrives under the tree.
"It's my magazine"
The fact that the magazine arrives in the mailbox requires an address and therefore a name. By writing the child's name on the magazine, he appropriates it. "My daughter was very proud the first time she was able to read her name on the mail," says a parent. Receiving an object that is explicitly intended for him is a source of valuation for a child. Each time the magazine arrives, it is encouraged.
quality time
The FIPS magazine is made of stories to read to children. Whether it's a parent, a grandparent, an uncle or an aunt, or even a youth leader, it's a moment of exchange and sharing. It's unparalleled quality time. It is also possible to do coloring, crafts and recipes with the child. These are memories that help the child to develop and give him the keys to a fulfilling life. "As soon as my son sees the FIPS arrived, he takes it and comes to sit on me so that we can leaf through it together," reports this mother of two boys.
Giving a subscription to a Christian magazine to a child is offering a safe and healthy medium of entertainment. In the age of all screens, Christian publishers are offering very high quality content so that children can meet their Savior.
Christian magazines
FIPS is a Christian magazine for children aged 3 to 7. But Alliance Presse, the FIPS publishing house, offers another magazine for 8 to 12 year olds: TRAMPOLINE. The Bible Reading League also offers a magazine for this same age group: TOURNESOL. Catholic publishers also offer magazines for awakening to the faith, such as Pomme d'Api Soleil, Astrapi Soleil or Théophile.
Do not hesitate any longer, for an original gift, which lasts all year round and which will delight a child, offer a magazine at Christmas!
Benjamin Calmant