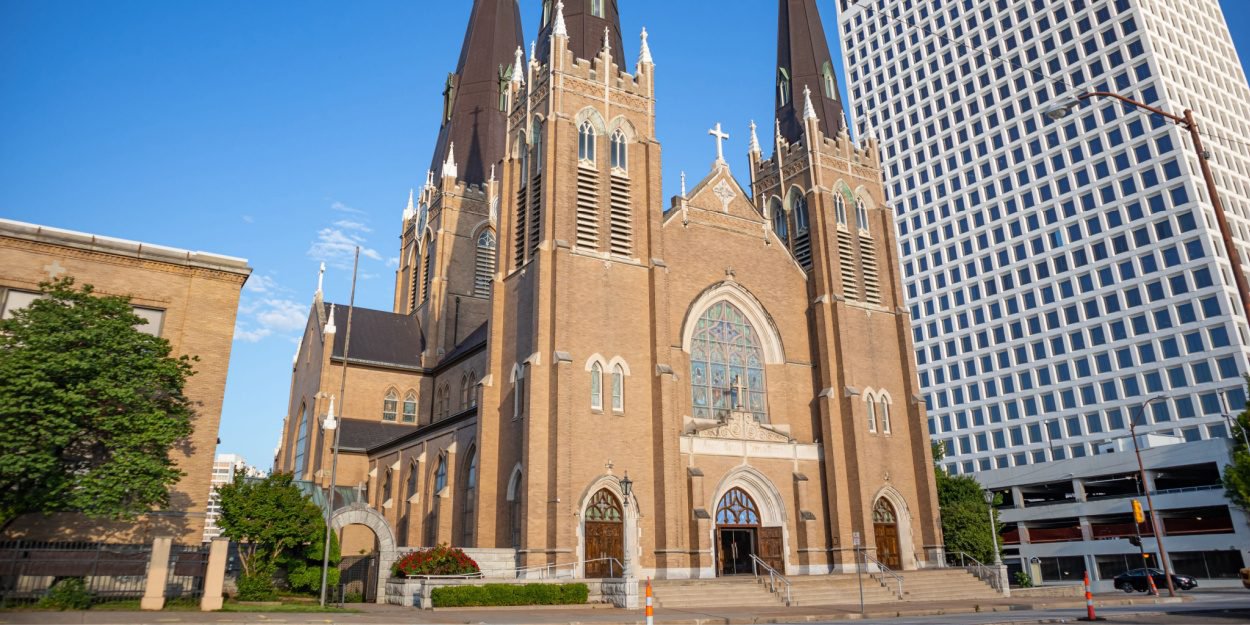 ---
"Yesterday our parish and school community was targeted by an individual who intended to sow fear and evil. »
The Holy Family Cathedral School in Tulsa, Oklahoma was the target of an attack on Wednesday, October 5, around 16 p.m. the assailant, Daniel Edwards, has since been arrested by the police.
In one communicated, the diocese of Tulsa returns to the drama.
"Yesterday our parish and school community was targeted by an individual who intended to sow fear and evil. At around 16 p.m., a man carrying a cooler approached the front of the cathedral and attempted to enter. Finding the doors locked, he walked down the alley between the school and the cathedral. »
Gary D. Kastl, Vicar General of the Cathedral of the Holy Family and rector of the classical school, explains that students were then on the steps of the cathedral taking pictures. They were sheltered in the school by the teaching team, until the police allowed them to leave.
"It appears that the individual set an object on fire and threw it to the side of the cathedral, damaging some south-facing windows," the vicar continues.
The diocese expressed its gratitude to the receptionist of the church, who intervened.
"We would also like to express our sincere admiration for our front desk clerk, Rod Notzon, who confronted the individual and suffered lacerations to his hands after the individual attacked him with what appeared to be a sword. »
He was taken care of at Saint Francis Health System and is currently recovering from his injuries.
"These situations are destabilizing and invite rejuvenation and reflection," says Gary D. Kastl before repeating his gratitude to teachers, staff, parish and school administrators "for their quick and careful action to ensure everyone's safety." , as well as to the local police for their "rapid response" and "leadership".
MC