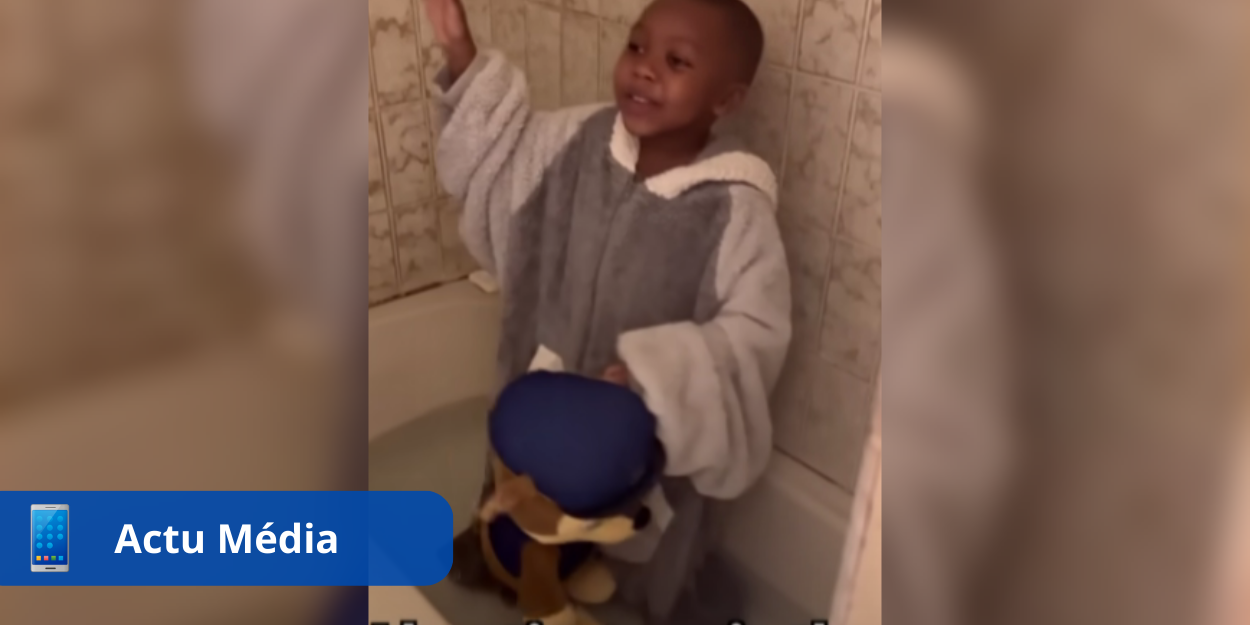 ---
Luke Tillman, son of an American pastor, decided to baptize all his toys "in the name of the Father, the Son and the Holy Spirit".
A little American boy is panicking on social networks. Luke Tillman is a pastor's son. His mom posted a video of him christening her stuffed animal, Chase from PAW Patrol. And this video went viral.
See this post on Instagram
"Are you sure Chase wants to be baptized?" asks his mother. "Yes," says the little boy, "he needs the Holy Spirit."
Then, after singing a song, he declares, "Obeying the Scriptures, I baptize you in the name of the Father, and of the Son, and of the Holy Spirit."
Luke Tillman was invited to the Jennifer Hudson Show.
At the end of the show, this son of a pastor wanted to pray for the host, asking God to bless her.
On Facebook, his parents share their pride.
"Luke, as parents, we have sworn to God to raise you according to his ways and his word!" For the past 5 years, we have seen you develop a joy and a love for Jesus. It was nothing short of a blessing to watch the hand of God grow you for such a long time. The lives you have touched, the joy and laughter you have brought, and the conviction you carry will take you to places and open doors for you beyond. Know that you are protected by the Angels according to Matthew 18:10, covered by the blood of Jesus, and loved by a devoted family. It's your season my son..."
MC