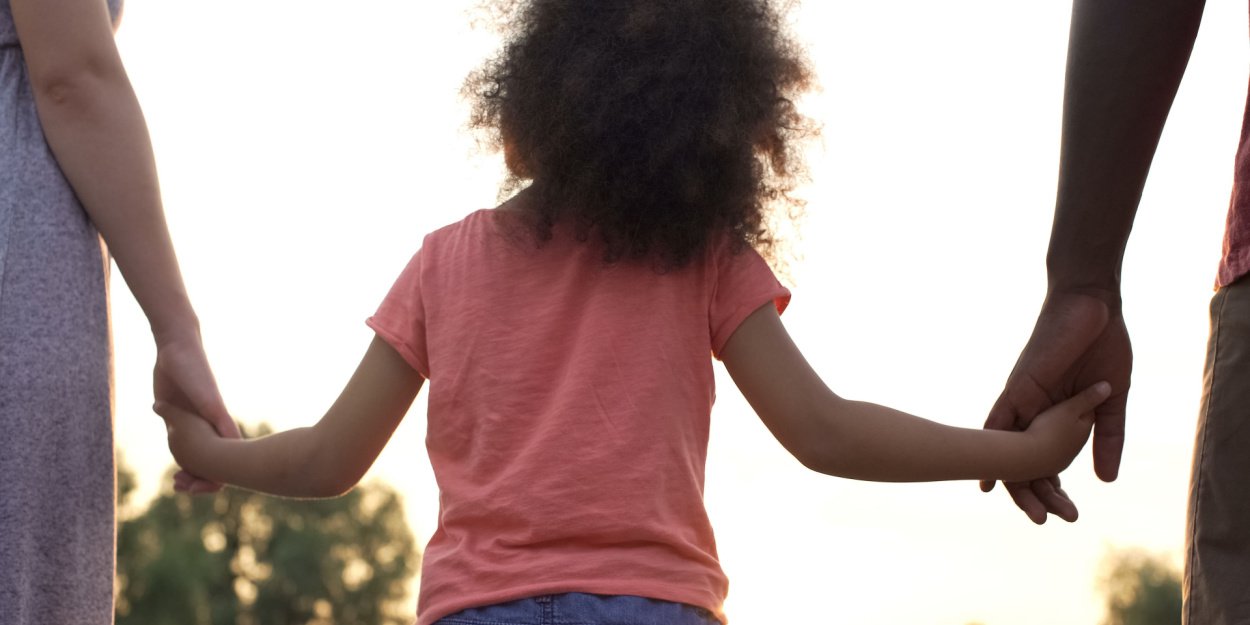 ---
While it happens that, for lack of space, orphan children sleep in the offices of the Department of Children and Families in Massachusetts (DCF), a Catholic couple was denied the right to adopt one A. In question, their approach to LGBTQ issues. The couple decided to file a complaint. In North America, several such cases have been recorded.
Veteran of the Second Gulf War, Mike Burke probably did not imagine that his application for adoption in his country would turn into a minefield. He and his wife Catherine, a former paraprofessional with children with special needs, are very committed Christians in their church. They interpret the music there during the mass and live their religious convictions there.
In 2022, this couple who could not conceive children decided to adopt one. More than 1 children are currently without families in Massachusetts, many of them sleeping in offices at a center in Boston, the state capital. social workers told the Boston Globe last year that at the end of the day, children in state custody have nowhere to go and stay in offices to sleep.
The application for adoption could therefore look like a formality. At most, the candidates imagined that the possible obstacles would concern Mike Burke's post-traumatic syndrome, a consequence of his military commitment in Iraq. He made the choice to talk about it openly during the 30 hours of training and interviews, and their DCF instructor noted in his report that he and his wife "have a strong understanding of how trauma can affect people".
However, the social worker who had conducted the home interviews with them, Linda-Jeanne Mack, wrote her report talking mostly about the Burkes' options regarding sexuality, according to court filings.
When she asked the couple how they would feel if their child came to identify as lesbian, gay, bisexual or quer, Catherine Burke said she would answer:
"There's nothing wrong with that, I'm going to love you the same, but I think you need to lead a chaste life."
The couple, however, clarified that they remain firm on their beliefs on gender identity, saying they do not believe in gender theory.
Adoption and Importance of LGBTQ Issues
The last DCF report for the period from January 1 to March 31, 2023 indicates that less than 1% of children aged 3 to 17 whose cases he has had to treat identify as transgender. Among those respondents who agreed to answer these questions, 46% of children say they are heterosexual, less than 1% say they are gay or lesbian, 2% say they question themselves.
In her report, the social worker pointed out that the couple have "many strengths…and seem to really understand what adoption/fostering is," but she questioned whether their beliefs about gender and sexual orientation would allow him to "support young LBGTQIA++". Mack mentions their Catholic commitment:
"They are heavily involved in their Catholic Church and cite their religious views as the main reason why they view LGBTQIA++ people this way."
However, the social worker did not explicitly recommend that the couple not welcome children. The blockages come from officials of the DCF Permission Review Team who, According to court documents, objected to the candidate couple that he did not respect "specific approval standards". The commission's letter says the Burkes do not meet conditions requiring parents to "support and respect a child's sexual orientation or gender identity" and "respect and strive to support the integrity of racial identity of a child".
According to the complaint, the couple were looking forward to welcoming a child without conditions of ethnic or cultural origin. The memoir points out that the Burkes were even open to the possibility of adopting several children from the same siblings so that they were not separated, and that they were ready to welcome children with special needs.
The Burkes asked Becket, a religious liberties group, to represent them in federal court to prevent other families of various faiths from facing the same rejections in the end. In a statement, the couple said:
"After months of interviews and training, and after years of heartbreak, we were on the verge of finally becoming parents [...] We were absolutely devastated to learn that Massachusetts would rather the children sleep in the hallways of hospitals than allowing us to welcome children in need into our homes."
Religion and adoption: several cases of conflict against the backdrop of LGBT issues
The Becket group argues that the state has made adoption an ideological affair at the expense of the religious freedom guaranteed by the First Amendment:
"This sad conflict was entirely avoidable. Massachusetts wants to maximize foster care and rightfully protect prospective adoptive parents from religious discrimination. Instead, Massachusetts has turned its policies into a ban on certain religious beliefs. It's both unconstitutional and unnecessary."
Last April, Jessica Bates, a Christian mother in Oregon, sued the state after seeing his application for adoption rejected. The certifier had asked her what she would do if the child wanted to receive hormone injections for gender transition, and Bates had replied that she would treat him like her other children and refuse her request.
However, going the other way, the US Supreme Court ruled in 2021 that a Christian adoption agency was not required to place children with same-sex couples. The state of Philadelphia was accused of refusing to enter into a contract with Catholic social services on the grounds that they did not accept adoptions from homosexual couples.
Jean Sarpedon
Image credit: Shutterstock/ Motortion Films