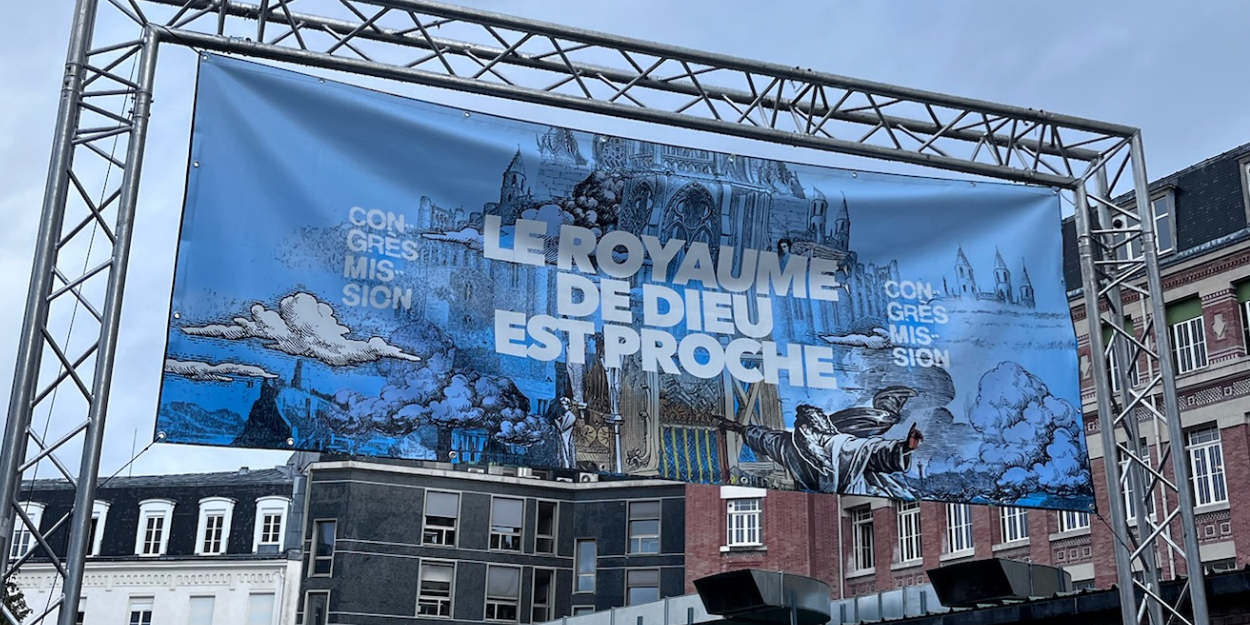 ---
Jonathan Schmutz, a 29-year-old trainee pastor in an evangelical reformed church, participated in the 8th edition of the Mission Congress last weekend in Paris. An event that brought together nearly 7300 people, mainly Catholics, to reflect on concrete ways to share the message of the Gospel.
For its 8th edition, which took place from September 30 to October 2, the Congress Mission returned to the capital. The theme this year was taken from Matthew 4:17: "The Kingdom of God has come near".
Born in 2015, this annual Catholic event is designed as a laboratory to reflect on concrete actions to be put in place to make the Lord known to as many people as possible. It brought together nearly 7 people, Catholics, but also Evangelicals, even if they were in the minority (around 300%).
Jonathan Schmutz, a 29-year-old evangelical Christian, who attended the Congress for the second time, shared his experience with us.
This trainee pastor in training in an evangelical reformed church in the 6th arrondissement of Paris is also coordinator of The Chosen for the Francophonie. It is in this context that he went to the Mission Congress this year to communicate about the series and offer it to parishes and associations as a tool for evangelization.
He reports having been thrilled by this event, testimony to the Catholic vitality in France, and regrets that there was not more communication about the Congress in the evangelical churches.
Among the highlights of the weekend, he mentions the evangelical banquet organized on Saturday evening on the Place Saint-Sulpice with nearly 600 people. A meal of friendship which was an opportunity to live a practical missionary experience, since it involved inviting strangers to take part.
Jonathan for his part invited to his table four tango dancers who were there because they are used to dancing on the square. Table leaders, seminarians, members of associations, people in precarious situations or simply non-believers, thus shared a fraternal meal. This banquet was an opportunity to live, in a concrete way, a parable of the Kingdom of God and to experience the Gospel!
The evening vigil which took place after dinner also left its mark on the young pastor in training. He recounts a beautiful evening of praise in the Saint-Sulpice church with a sermon by Benjamin Pouzin (Glorious), followed by a "strong moment of prayer".
As an evangelical Protestant Christian, Jonathan says he felt out of place at this Catholic event. "During masses, there are always two or three moments that are a bit awkward, but overall it's quite rare". "There are few prayers to Saints and to Mary," he adds, referring to a fundamental difference between Protestants and Catholics.
"The people who come to the Mission Congress are Catholics who are on fire! In the end, we just feel like brothers and sisters, "he concludes.
Camille Westphal Perrier