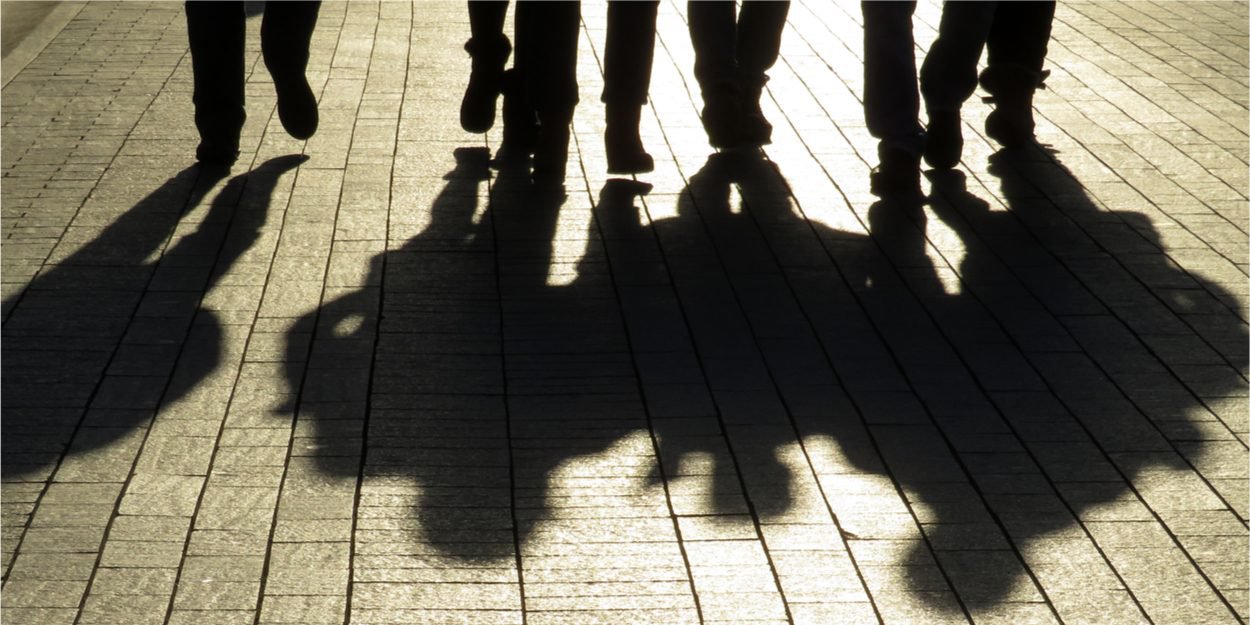 ---
"I put the Bible to my chest, and I started crying out to God in prayer for the first time in my life. I asked God, 'If you're real, please get me out of this'. »
25 years ago, Derek LaFleur was a member of the Bloods gang. Today, a pastor in Oklahoma City, he uses his experience to lead other gang members to Jesus.
Derek grew up in a Christian family. "If you're going to live under my roof, you have to go to church," her father said. But the parents' divorce and his mother's desire to leave the family home, gave Derek a feeling of rejection.
He was only 9 years old when he joined the Bloods gang, known for its rivalry with the Crisps.
"Divorce is when my anger started. I joined the gang at 9 because I was just trying to fit in and trying to feel that love and support. I mean, I'm not saying my family didn't like me at all. I just wanted to feel welcomed somewhere else. »
Derek then talks about the partying nights, the violence, the "run-ins" with law enforcement. "My college director told me that I was going to die or be in prison before I turned 18," he explains.
But Derek will not be arrested for his actions, until the age of 14, on April 1, 2001, when he is wrongfully accused and placed in a juvenile detention center.
"I will never forget the day I was arrested on April 1, 2001. I remember hearing the words 'you are under arrest'. They read me my rights, then I was handcuffed. It was just confusing, and I remember thinking about the things I said and the things I didn't say, going through my head over and over again, thoughts like, 'What the hell I did ? What was I doing? What didn't I do? Why did I get up?'. »
That day, a fight broke out in class between a female student and one of her neighborhood friends. The teacher was not there. Derek separates them. The bell rings and the students go to the next lesson. But the student accuses him of sexual violence. He was arrested by the police and then taken to a detention center.
"I started to realize that was my reality. It's really happening. The girl who fought had accused me and the other guys who had been arrested of holding her down and raping her," he said.
But there, in his cell, he sees a Bible.
"I put the Bible to my chest, and I started crying out to God in prayer for the first time in my life. I asked God, 'If you're real, please get me out of this'. »
Derek appeared in court twice on this charge, before being released from the detention center two days later, as his testimony agreed with the majority of those present. For 3 days he was under house arrest, before the charges against him were dropped.
What remains of this arrest, a criminal record, and therefore lost job opportunities. Then this folder will be deleted. A privilege that Derek attributes to God.
Five years later, Derek walks into a church and answers the pastor's call.
"The day I accepted Christ was a day I will never forget. I was 19 and walked into the church all dressed in red with my red bandana because I was a Bloods. And at the end of the church service, the pastor made an altar call. The pastor looked at me, and he said, 'There is one more person who has to come and really give his life to Christ. And then I stood up, and the whole church erupted in applause because everyone knew what kind of person I was. And from that day on, I never looked back. I decided to follow Jesus and was baptized soon after. »
But Derek says getting out of a gang is complicated.
"The rumors about gangs are true. Once you're in, you're in, there's no way out. But I prayed to get out of it. I was like, 'God get me out of this', because every time I stopped answering phone calls and went to church, the gang members would stop by my house and ask for me. »
It's a dream that will ultimately change his life. One night, Derek dreams that he is with members of the Bloods gang, in a car, surrounded by members of the Crisps gang. If, in his dream, he manages to flee, his two friends are shot. When he wakes up, the friend from his dream calls him to go eat together. Then both find themselves at the mother of this friend, a Christian, who had the same dream as Derek. She tells them it is a warning from the Lord.
"Even now I know that God gave us the same dream for a reason, because nothing happens by accident. Something in me changed that day. My heart sank when I realized we had the same dream, and I felt deep down that it was time to get even closer to Jesus. »
This woman became what Derek calls his "spiritual mother". She is now 76 years old. She and Derek still have a special relationship. Derek brought several friends from this gang to Jesus. Among them, the friend present in his dream.
MC