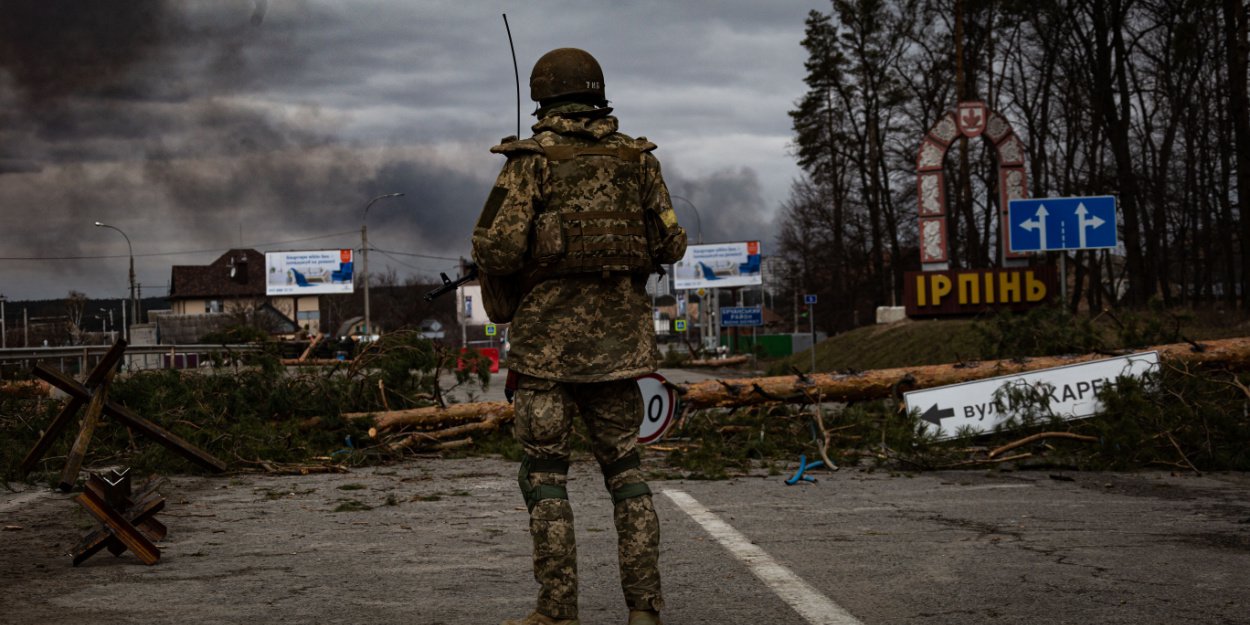 ---
Pope Francis on Wednesday lamented the "lack of courageous peace routes" in Europe to end the war in Ukraine, reminding the Old Continent of its role as a "bridge builder" at the start of a five-day visit to Portugal.
"Looking with affection at Europe and the spirit of dialogue that characterizes it, one could ask him: where are you sailing towards, if you do not propose routes of peace, creative ways to end the war in Ukraine (...)?", Launched the 86-year-old pope during his first speech to the authorities and the diplomatic corps at the cultural center of Belém.
"We are sailing on the ocean of history in tumultuous times and we feel the lack of courageous routes of peace", regretted the Argentinian Jesuit, who has constantly called for the silencing of the guns in Ukraine since the beginning of the Russian invasion in February 2022.
In a city where the milestones for the progress of the European community are "engraved", with in particular the signing of the Treaty of Lisbon in 2007, François recalled the "European dream of a multilateralism broader than the Western context alone" for " seize the slightest signs of relaxation and read between the most twisted lines".
"Europe, the real one, the world needs: it needs its role as a builder of bridges and a peacemaker in its eastern part, in the Mediterranean, in Africa and in the Middle East", he said. he hammered.
Faithful to the key themes of his pontificate, which began in 2013, the pope has spoken out against the scourges that he believes are weakening the West, such as migration policies, the demographic crisis, euthanasia or the arms trade.
"Where are you sailing towards, Europe and the West, with the rejection of the elderly, the walls with barbed wire, the tragedies at sea and the empty cradles? Where are you going if, in the face of the pain of living, you offer hasty remedies and erroneous, such as easy access to death, an easy solution that seems sweet, but which is actually more bitter than the waters of the sea?", he asserted.
"And I am thinking of so many sophisticated laws on euthanasia", he added as Portugal adopted a law in May governing "medically assisted death", thus joining the handful of European countries having legalized euthanasia or assisted suicide, with those of Benelux or neighboring Spain.
Sensitive to the issue of ecology, François also addressed the challenge of global warming, while the planet has just experienced the hottest month of July ever measured.
"The oceans are overheated and, from their depths, rises to the surface the ugliness with which we have polluted the common home. We are turning these great reserves of life into plastic dumps", he regretted.
The Editorial Board (with AFP)
Image credit: Shutterstock/ Kutsenko Volodymyr