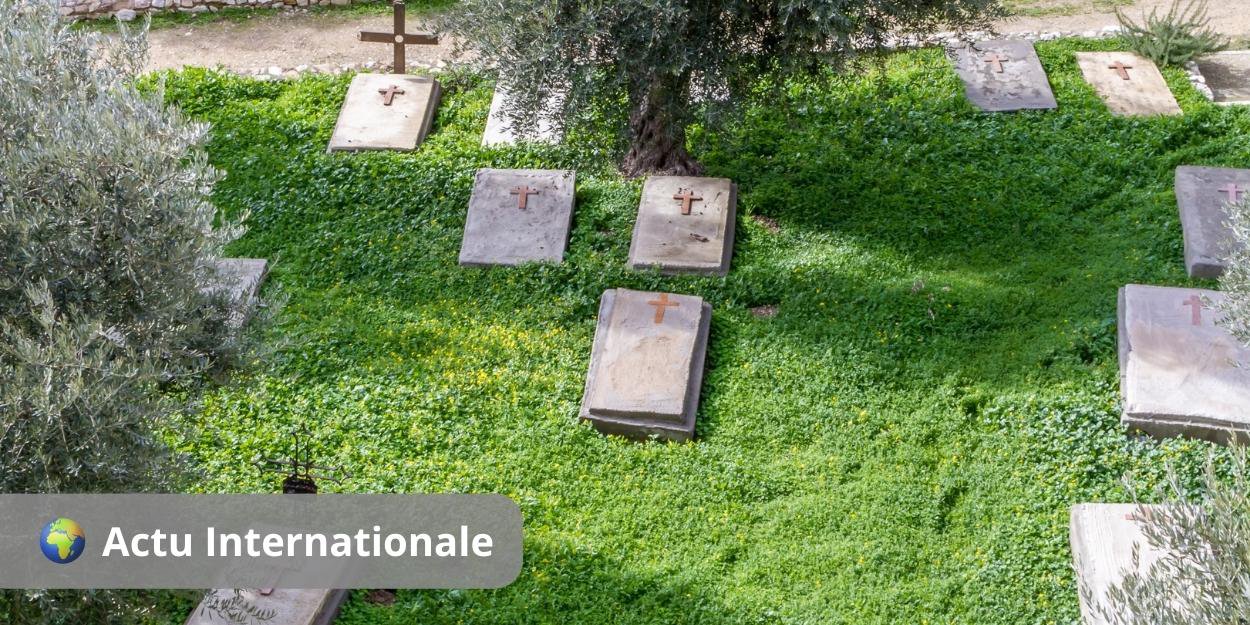 ---
Arrested Thursday for the desecration of a Christian cemetery in Jerusalem, a court was to determine the extension of the detention of two teenagers.
Israeli police announced on Friday that two teenagers suspected of desecrating dozens of graves at the Church Missionary Trust Association Ltd. Protestant cemetery in Jerusalem were arrested on Thursday. The teenagers, aged 14 and 18, appeared in court on Friday to determine whether their detention will be extended.
Turnkey overturned crosses and damaged graves were discovered earlier this week in the Protestant cemetery on Mount Zion, adjacent to the Old City of Jerusalem.
CCTV footage released this week on social media and local media shows two men wearing traditional Orthodox Jewish attire throwing rocks and knocking over headstones.
וידאו, שני יהודים משחיתים קברים בבית הקברות הפרוטסטנטי בהר ציון, אתמ.מ pic.twitter.com/NnCBvGkL6U

- نير حسون Nir Hasson @ חסון (@nirhasson) -
For the Episcopal Diocese of Jerusalem, which expressed itself in a press release, "these criminal acts were motivated by bigotry and anti-Christian hatred".
Doron Turgeman, Jerusalem district police commander, deplored the "serious" act.
"Any damage to religious institutions and sites is serious and undermines the unique and delicate fabric of life that exists in the city for members of all faiths and faiths. »
Mount Zion, the place of the Last Supper according to Christian tradition, is also important for Jews who believe that King David is buried there.
In December 2021, leaders of the Churches of Jerusalem claimed that Christians had "become the target of repeated attacks by radical and marginal groups" in Jerusalem and elsewhere in the Holy Land and denounced the inaction of the Israeli authorities.
MC (with AFP)