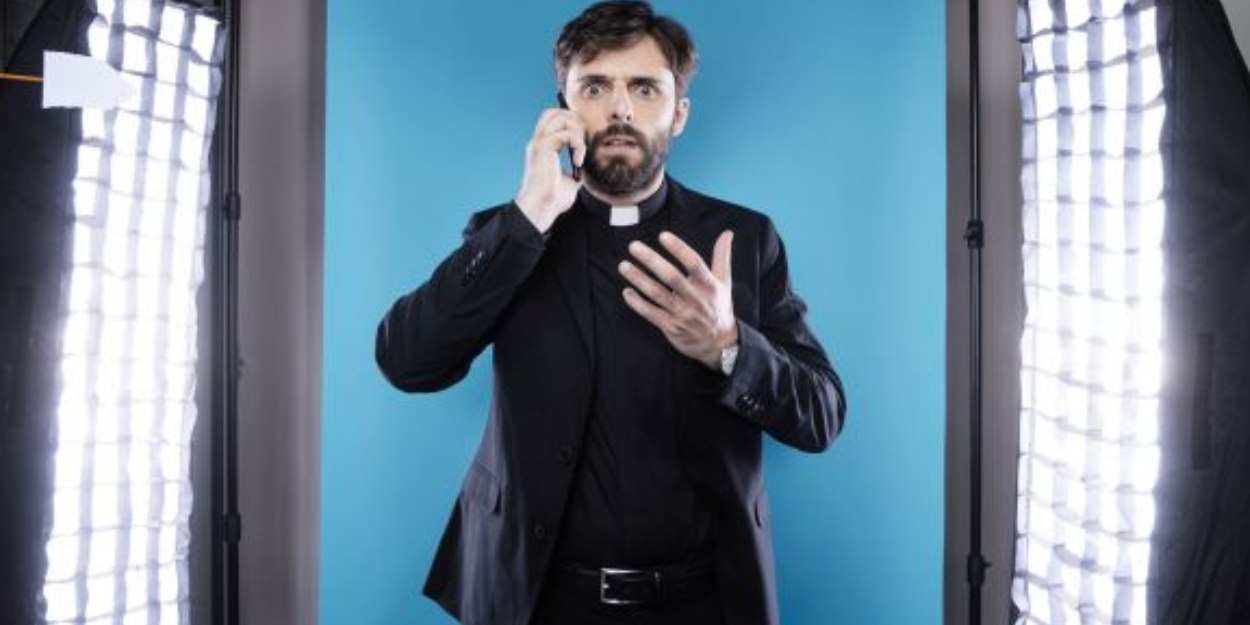 ---
On Wednesday, November 29, two performances of the play "Monsieur le Curé fait sa critique" at the Saint-André de l'Europe Church in Paris will be filmed by Canal+ for upcoming broadcast. There is still time to reserve your place to discover this alone-on-stage which alternates between humor and depth, brilliantly performed by Reynold de Guenyveau.
Two performances of "Monsieur le curé fait sa crisis", a play directed by Mehdi Djaadi and produced by Première Part, will take place in Paris on Wednesday November 29 at 17:30 p.m. and 20:30 p.m. at the Saint-André de l'Europe Church in the 8th arrondissement. district of Paris.
During both performances, Canal+ teams will be present to capture the show which will soon be broadcast on the television channel. There's still time to reserve your place to attend!
This play tells the story of Father Benjamin Bucquoy, a young priest sent to the parish of Sainte-Marie-aux-Fleurs, in Saint-Germain-la-Villeneuve. He, who simply dreamed of bringing the faithful to God, spent his time settling quarrels between parishioners and dealing with their dissatisfaction with him. When they sign a petition to protest his methods and he learns that his bishop has entrusted the position of professor of Holy Scripture that he coveted to one of his friends, he decides to run away. .
The role of the priest, as well as all the other characters, are played by Reynold de Guenyveau who brilliantly sketches a gallery of colorful portraits. Throughout "Monsieur le Curé has his crisis", the actor takes on the features of around fifteen characters such as Monique with her high-pitched voice and her mannerisms, the gruff Ildefonse or the endearing Mado.
Only one on stage, often very funny, which is ultimately an invitation to "love people over time, with their wrinkle-free wrinkles". It also reminds us of the importance of maintaining our personal relationship with God to be able to love others. "I failed in my times of prayer, when we do not maintain our dikes, they give way," confides the Priest with emotion when he realizes his mistakes.
This very successful show is adapted from the book of the same name written by Jean Mercier, former editor-in-chief of La Vie, released in 2016 by Quasar editions.
Camille Westphal Perrier