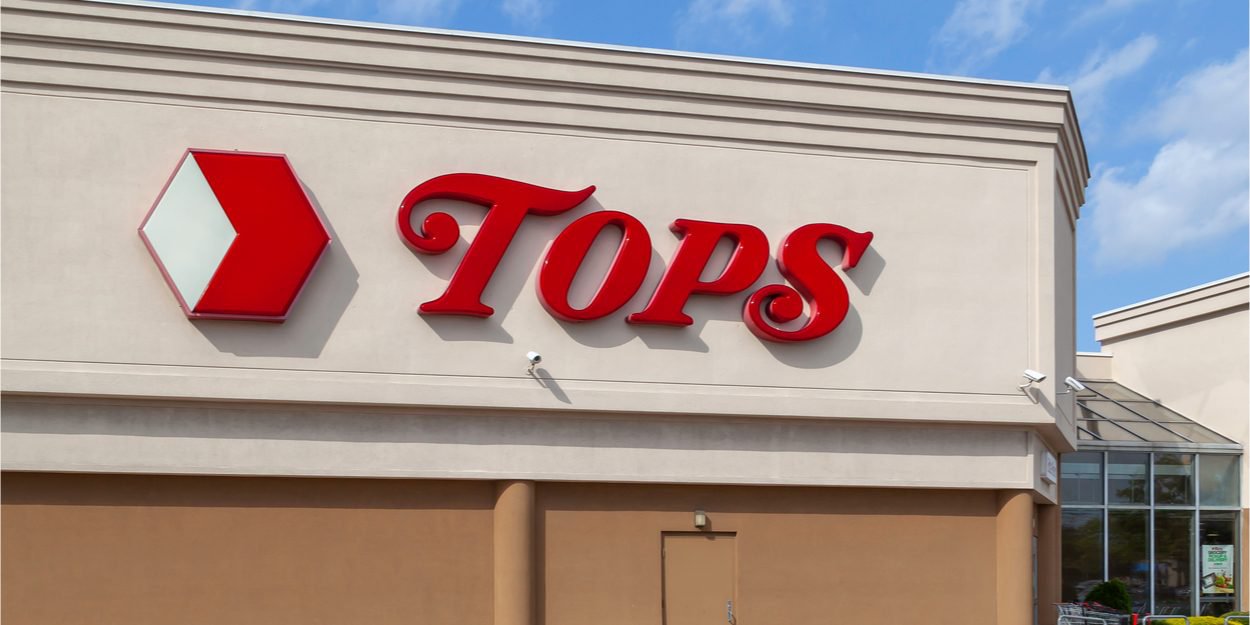 ---
In shock, residents of the city of Buffalo in New York State paid tribute on Sunday to the ten people killed the day before in a supermarket, the majority of them African-Americans, by a white man in a shooting described by authorities as "a racist hate crime".
"Some of us are very angry," said Pastor T. Anthony Bronner, during a vigil in front of the Tops supermarket parking lot where a young man, equipped with an assault weapon and a protective vest bullet, fired on Saturday afternoon, killing ten and injuring three.
Eleven of the victims were black people and two were white, in this predominantly African-American neighborhood of Buffalo, a northern city on Lake Erie, on the border with Canada.
Joe Biden will go there on Tuesday "to share the pain of a community that lost ten of its own in a horrific and senseless mass killing," the White House announced.
UN Secretary General Antonio Guterres for his part strongly condemned the killings, which he described as a "despicable act of racist and violent extremism", his spokesman said on Sunday.
A large crowd gathered at the scene of the tragedy on Sunday, praying, laying wreaths and chanting the word "unity" while another vigil was held at a church where Buffalo Mayor Byron Brown said he was "Devastated" by this "racist and violent attack".
The gunman identified as Payton Gendron, 18, drove more than 300 km from his place of residence in Conklin in the south of the State to carry out this massacre, even carrying out "a reconnaissance operation" the day before the incident, according to the authorities.
"How can an 18-year-old boy get a gun? exclaimed to AFP Derryl Long, born in Buffalo and living in the neighboring town of Chautauqua.
"I can't understand what was going through that man's head, to drive three hours here, to this (supermarket) Tops because he knew it was a black neighborhood continued Mr. Long, 67.
"Stain on America's Soul"
"This individual came with the objective of killing as many black people as possible," summarized Byron Brown during a press conference.
"The evidence we have gathered so far leaves no doubt that this is a racially motivated hate crime and will be prosecuted as such," said Buffalo Police Chief Joseph Gramaglia.
"Hate crime" in the United States refers to an act directed against a targeted person because of elements of their identity such as race, religion, nationality, sexual orientation or disability. Considered an aggravated federal offence, it carries harsher sentences.
"We must work together to fight the hatred that remains a stain on the soul of America," Joe Biden hammered in Washington on Sunday.
Payton Gendron threatened to kill himself before surrendering to law enforcement. Prosecuted for "premeditated murder", he pleaded not guilty during a first appearance before a judge.
The young man carried a camera and broadcast his crime live on Twitch even though the platform claimed to have deleted the content "two minutes" after the start of its broadcast.
He also published a 180-page racist "manifesto" before the facts, according to American media.
The Buffalo News newspaper also revealed that an offensive, racist and taboo word in the United States to designate black people had been painted in white on the barrel of the weapon.
"Domestic Terrorism"
"It was homegrown terrorism, plain and simple," said New York Attorney General Letitia James, who traveled to Buffalo to attend the vigil.
"Social networks allow this hatred to ferment and spread like a virus", denounced for her part the governor of the State of New York, Katy Hochul, originally from Buffalo.
This racist killing is reminiscent of two others: that of El Paso in Texas in 2019 where 23 people were killed by a far-right activist, including eight Mexicans and "Hispanic" people, and that of Charleston in South Carolina where a white supremacist had killed nine African-American worshipers in a church in 2015.
In both cases, hateful manifestos had been posted online before the attacks.
A day after this killing, a church in California was attacked. One person died and four seriously injured in a shooting whose motivation is not yet known.
Shootings in public places are almost daily in the United States and gun crime is on the rise in major cities such as New York, Chicago, Miami or San Francisco, especially since the 2020 pandemic.
Several initiatives by elected officials to strengthen gun laws have failed in Congress in recent years, with the powerful NRA gun lobby remaining highly influential.
The editorial staff (with AFP)
Image credit: Shutterstock / JHVEPhoto