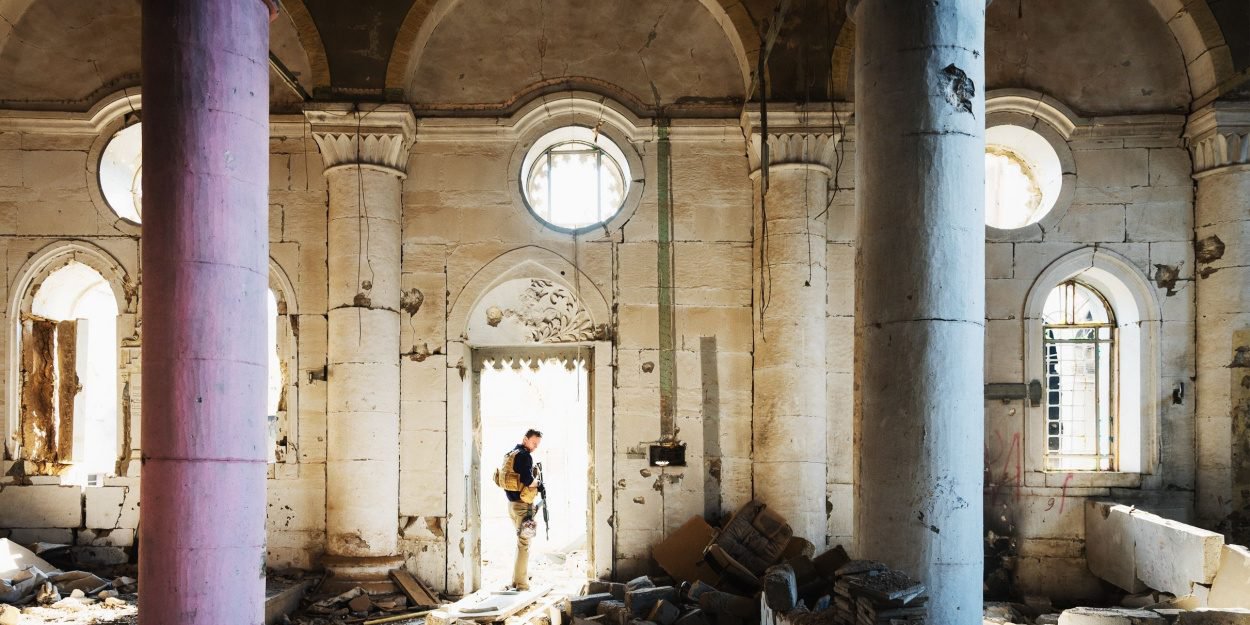 ---
The Bell Foundry Cornille Havard, which designed the bells of Notre Dame de l'Heure, speaks of an "exceptional adventure".
It is from the foundry of Villedieu-les-Poêles that Gabriel, Michel and Raphaël will leave, the three bells which will now join the bell tower of the church of the Notre Dame de l'Heure convent, partially destroyed by the Islamic State. In the heart of Mosul's old city, this church was destroyed in 2017 by Daesh militants.
The Bell Foundry Cornille Havard speaks of an "exceptional adventure". The Iraqi Ambassador to France, Wadee al-Batti, accompanied by the Director General of UNESCO Audrey Azoulay and the Dominican Provincial Nicolas Tixier went to the foundry to witness the "déchapage", and give the first shot of brush on the two other bells still under mold before their transport to Mosul.
"As a Christian from the city of Mosul, I have many memories of this bell tower, throughout my childhood, during my studies, it punctuated my life," said Mr. al-Batti, also an ambassador to UNESCO. since Sunday. Ringing the bells again in Mosul is for him "a victory of life: that of being united together against terrorism and violence".
For Brother Nicolas, "these bells bring hope, and not only for the Christian community".
In close collaboration with the Iraqi authorities and with the formal agreement of the Order of Preachers, UNESCO is overseeing the reconstruction of the old city of Mosul after its destruction during the fighting against the Islamic State, a project involving more than 100 millions of euros. Audrey Azoulay saw in this project "support for Mosulian society in its diversity, cultural, religious, knowledge, university, bookstore, it is a question of rebuilding this spirit, and not only stones".
In October 2019, the Church of the Convent of Our Lady of the Hour joined the Al-Nouri Grand Mosque complex and the Syriac-Catholic Al Tahera Church among the major objectives of the project to stabilize and rehabilitate the city. , funded by the United Arab Emirates, named "Reviving the Spirit of Mosul", which aims to reconstruct the main historical landmarks of the city. Through this international initiative, UNESCO intends to support reconciliation and social cohesion in Mosul through the restoration and reconstruction of emblematic historical places. In this perspective, the rehabilitation of this church is not only important because of its heritage and cultural value, but also as a testimony to the diversity of this city.
These three bronze bells, which weigh from 110 to 270 kg (fa, mi, sol) were cast in November in a characteristic alloy composed of 78% copper and 22% tin.
Their installation is planned before March 6, 2023. The complete end of the reconstruction work of the convent is planned for December 2023 at the latest.
MC (with AFP)