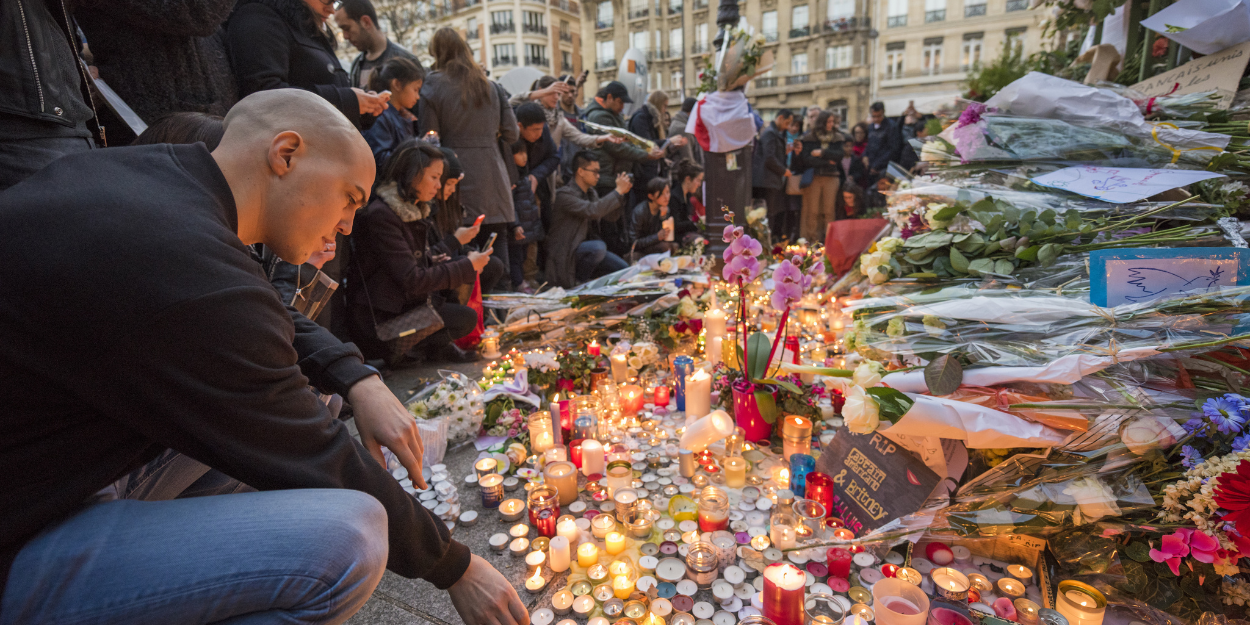 ---
On Monday, Prime Minister Elisabeth Borne paid silent tribute to the 130 people killed on November 13, 2015, in the attack claimed by ISIS. She calls for us not to forget "those who have been torn from us by barbarism".
Prime Minister Elisabeth Borne participated on Monday, in Paris and Saint-Denis, in brief ceremonies paying tribute to the 130 victims killed eight years ago during the worst terrorist attacks perpetrated on French soil.
On her X account, she paid tribute to "the victims, their loved ones, the survivors" and recalled that this day will remain "engraved in our memory".
Le # 13November2015, Islamist terrorism struck France right in the heart.

A day engraved in our memory, like the faces and names of those who were torn from us by barbarism.

Tribute to the victims, their loved ones, the survivors. Never forget. pic.twitter.com/cKaUNeEcQ9

— Elisabeth BORNE (@Elisabeth_Borne) November 13, 2023
For his part, the President of the Republic, Emmanuel Macron wrote that "we will never forget" and also invited the French to remain "united" in the fight "for our ideals".
November 13 remains engraved in our memories in which the echo of each victim resonates. We will never forget. We will always fight for our ideals. United.

— Emmanuel Macron (@EmmanuelMacron) November 13, 2023
In front of the town hall of the 11th arrondissement of Paris, Arthur Dénouveaux, president of Life for Paris, paid tribute to the victims and denounced "security laws made in an emergency".
Life For Paris is an association of "victims and families of victims of the attacks of November 13, 2015". Its aim is to "create a space for dialogue, sharing, mutual aid and solidarity".
Full speech from our president @Arthur_Dvx in front, there @ Mairiedu11 today, on the occasion of our public commemorations in tribute to the victims of the attacks of #13novembre. pic.twitter.com/qV6QWuxqpW

- Life for Paris (@lifeforparis) November 13, 2023
In his speech, Arthur Dénouveaux focused on the "superhuman efforts" that he believes must be made to live "after such a tragedy" and to "transform the desire for revenge into a thirst for justice". He evokes a "painful resistance" to continue living and above all to "look our executioners in the eyes and tell them that we were suffering but do not give in to their violence".
At the end of his speech, the president of Life for Paris compared the political reactions following the 2015 attacks and those which followed the recent assassination of Professor Dominique Bernard. This French teacher killed on October 13 by a radicalized ex-student placed the country on "emergency attack" alert.
According to the president of the organization, the "legitimate" demand of the people which "demands that the State do everything in its power to fight against terrorism", is "not always satisfied". Thus, he believes that instead of "reflection" and "reaction", the government only puts in place "security laws made urgently". In this sense, he affirms that "apart from emotion and controversy, the attacks no longer cause much."
In conclusion, he recalls that "together, we form part of a civil society that refuses to give in" and that we must be "proud" of it.
Melanie Boukorras
Image credit: Shutterstock / Frederic Legrand - COMEO (November 13, 2015)