Tribune: Artsakh, a thousand-year-old Armenian Christian land, has just been stolen by the dictatorship of Azerbaijan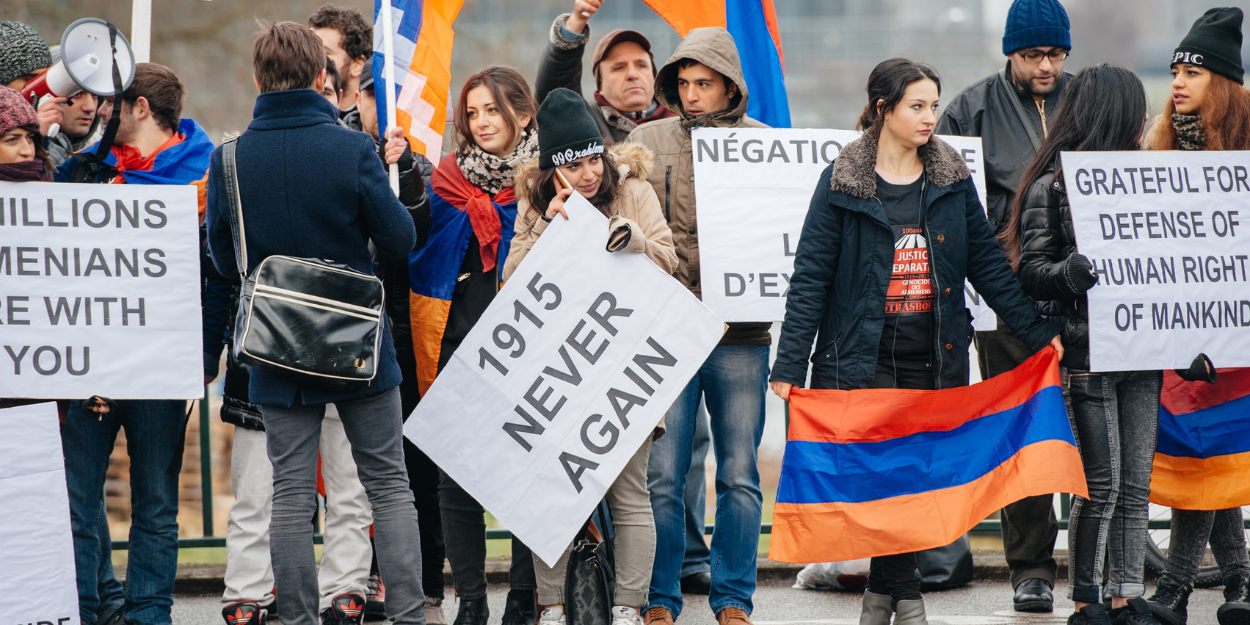 ---
Pascal Portoukalian is a French Christian of Armenian origin, living in Yerevan (Armenia) for a year.
It's done. After 9 months of an inhumane blockade, the criminal Azerbaijan of dictator Ilham Aliyev has entered the final phase of the ethnic cleansing of Artsakh (Nagorno-Karabakh).
After depriving its 120.000 inhabitants of food, energy and medical resources, the Azerbaijani army, supported by Turkey and armed by Israel, bombarded a population exhausted of strength and food on September 19.
In 48 hours, almost all Armenian military positions were taken, and the signature of the surrender was taken from these people who have lived on these lands since Antiquity.
The Aliyev dictatorship does not shy away from any element of language likely to mobilize its troops and its population. The blockade that began in December 2022 was initiated under the banner of the fight against the ecological damage caused by the Armenians. The disproportionate offensive of September 19, 2023 is presented as an anti-terrorist fight. The attacks and abuses which have marred the lives of the civilian and military population in recent years are announced as responses to Armenian provocations.
And in the background, an invented national novel according to which the Armenians stole these lands from Azerbaijan.
Azerbaijan which was founded in 1918, facing a 3.000 year old Armenia.
Right now, women and girls are being raped, elderly people are being assaulted, and men are being killed, because they have the misfortune of living on their ancestral lands. For how many days, how many more hours...
Armenia will receive a large part of these refugees. But it won't be seen. There will be no refugee camp, no homeless people begging for bread in the streets, because almost all of them will be rehoused with their families, with their friends, who will make a place for them. The mainstream media will have little visual material to sink their teeth into and will no more cover the disaster than they have for all these months and years.
Azerbaijan will not waste time. As it has already done on the part of the lands of Arstakh that it conquered in 2020, as it had previously done on the lands of Nakhichevan that Stalin gave it a hundred years earlier, it will use the same modus operandi : destroy any trace of an Armenian presence on the premises. Make chapels, cemeteries, monuments disappear. And in the best case, transform more imposing or more emblematic buildings, and rewrite their history.
Farewell to you, all these constructions which have borne witness to the faith and the presence of the first Christian nation in the world on these blessed lands. Sorry for not being able to protect you more. The world had its eyes too busy elsewhere. He needed to heat himself for the winter with Azeri gas. You are always in the wrong place, at the wrong time. Sorry for you.
Today you are falling into infamous hands who will soil you until you disappear.
But just as Armenian identity and faith were able to survive Persian, Russian, Arab, Mongolian, Turkish and Ottoman domination; just as the Armenian people were able to recover from the genocide of 1915, the Armenian population of Artsakh remembers and repeats these words of the poet Hovhannes Shiraz (1914-1984):
"We were at peace like our mountains,
You came like wild winds.
We stood together like our mountains,
You howled like the wild winds.
Eternal we are like our mountains,
And you will pass like wild winds."
Pascal Portoukalian