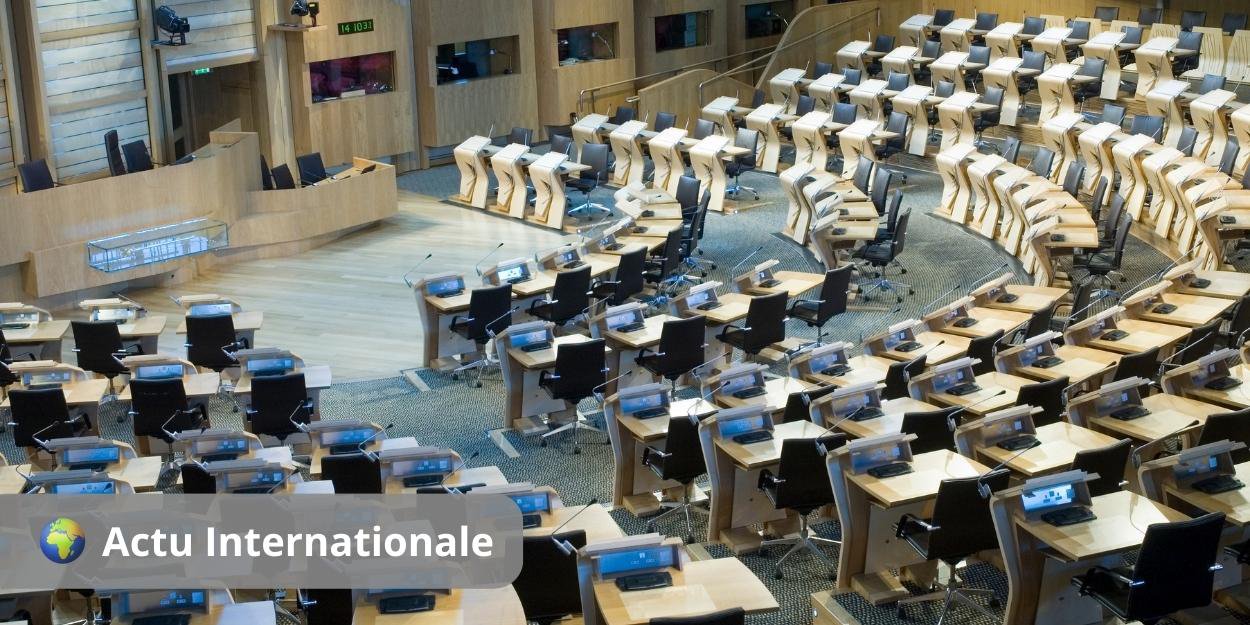 ---
Scotland's local parliament on Thursday passed a controversial bill to make it easier to legally recognize gender reassignment, permitted from the age of 16, after three days of heated debate.
Unsurprisingly adopted by 86 votes in favor (39 against), due to the majority enjoyed by the separatist government (SNP), the text removes the requirement for a medical and psychiatric diagnosis when applying for a certificate of recognition of gender.
It reduces the period an applicant must live in their acquired gender from two years to three months, with an additional three-month reflection period.
The certificate can therefore be obtained after six months, according to this text, defended by the independence government of Prime Minister Nicola Sturgeon.
In addition, the minimum age for requesting this certificate is reduced from 18 to 16, according to this text, comparable to that which has just been voted by the deputies in Spain.
After the vote, the British government announced that it was considering an appeal to the Supreme Court against the text, which risks creating disparities within the United Kingdom.
"We share the concerns of many people about certain aspects of the text, and in particular the safety issues for women and children," said the minister responsible for Scotland in the central government in London, Alister Jack, who intends to initiate a procedure aimed at blocking the text before it enters into force.
JK Rowling among the naysayers
Opponents of the text include best-selling writer JK Rowling, who in October tweeted a photo of herself wearing a "Nicola Sturgeon, destroyer of women's rights" t-shirt. They see it as a particular danger for women because it would allow men to have easier access to spaces reserved for women.
The local government argues that this new text will not affect a previous law, which allows trans people to be excluded from single-sex spaces such as changing rooms and emergency reception areas.
"I am a feminist", "I will do everything I can to protect women's rights as long as I am alive", declared Nicola Sturgeon on Thursday. "But I also believe it is an important part of my responsibilities to make life a little easier for stigmatized minorities in our country," she added.
The leader of the Scottish Conservatives, Douglas Ross, meanwhile underlined the risk that "predatory men try to exploit the loopholes" of the text. But the government puts forward the guarantees provided by law, which makes any false request a crime.
The bill had a rocky run through the Scottish Parliament. The session was for example suspended for half an hour on Tuesday, protesters shouting "shame on you" or "there is no democracy here" from the public gallery when elected officials rejected a provision aimed at making more difficult for sex offenders to change gender.
The UN special rapporteur on violence against women, Reem Alsalem, argued that this reform "would potentially open the door for violent men who identify as men to take advantage of the process to obtain a gender certificate and rights that go with it".
Concerns that Nicola Sturgeon had deemed "not well founded". She considered it "very important" that the protection of women be a priority, and said she hoped that the protection of the rights of transgender people would be just as important.
At the end of October, a Sturgeon government minister, Ash Regan, had tendered her resignation, explaining that her "conscience" did not allow her to vote for this text.
The Editorial Board (with AFP)