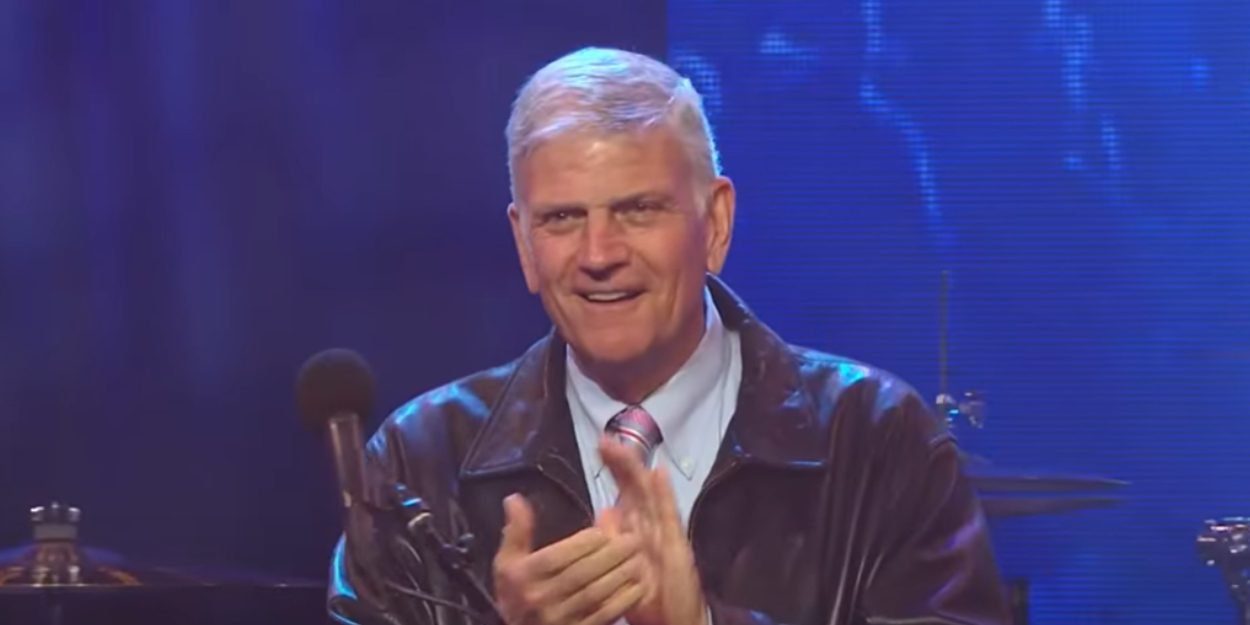 ---
At least 700 people accepted Jesus as their savior during Franklin Graham's 'God Loves You' evangelistic tour of the UK.
Franklin Graham was on tour in the UK last month, he organized several evangelistic events, in Liverpool on May 14, in Wales in Newport on May 21 and in Sheffield on May 25 to share the Good News.
Faithwire reports that the evangelist, son of famed Billy Graham, has worked with over 2.000 churches across the UK to make this event possible.
In total, according to Global News Alliance (GNA), 11 people attended the three events and at least 000 people accepted Jesus as their Lord and Savior on this occasion.
For Robert Chilvers, British director of the Billy Graham Evangelistic Association (BGEA), it was a key moment "for the proclamation of the Gospel" after two years of pandemic.
"We really feel not only that we have a real opportunity here, but that we can encourage other churches to seize the opportunity to proclaim the Gospel with boldness and clarity," he told GNA.
Thus, despite the controversy aroused by Franklin Graham's visit to England and Wales, these events were a real success.
As a reminder, the Mayor of Liverpool, Steve Rotheram, had demanded that posters advertising the 'God Loves You' tour be removed from buses. Asked by the BBC, he said he did not want "the views of a known hateful preacher - who has an appalling record of homophobic and Islamophobic views - to be displayed anywhere" in the city.
The Welsh Minister, Mark Drakeford, had also castigated the arrival of the American evangelist in his country. He had declared "regret" his visit considering that it conveyed a message of "hate".
A statement deemed "deeply worrying" by Franklin Graham who spoke in Wales online. He regrets that elected officials associate the opinions of Christians with "hate" and denounces religious discrimination.
The tour "God Loves You" will conclude in London on July 16.
The Senior Pastor of Harrow International Christian Center in London, Paul James, emphasizes the importance of the message conveyed by Franklin Graham when "the nation was seized with grief and the pain of loss". "Many have lost hope and are filled with anxiety and worry about the direction the world is taking," says the pastor, who believes that "the answer can only be found in Jesus Christ."
"We desperately need the God Loves You tour, and we can't wait to hear Franklin Graham share the most important message the world will ever hear."
Camille Westphal Perrier