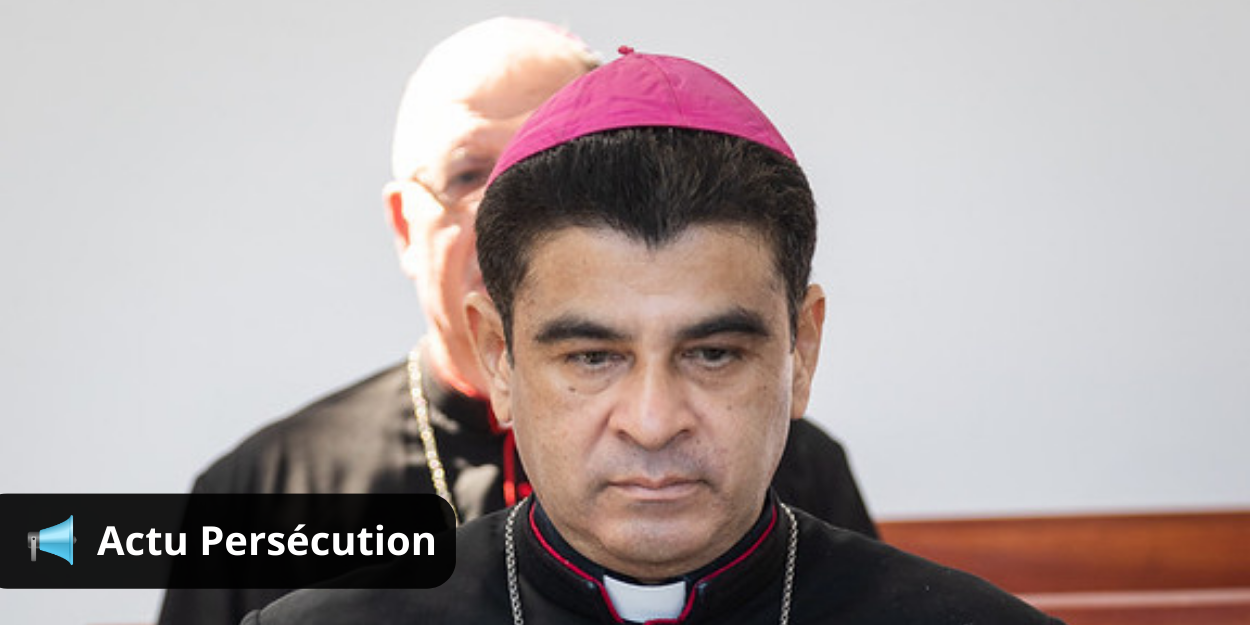 ---
In Nicaragua, Bishop Rolando Alvarez will be tried for "conspiring and spreading false news".
Under house arrest since his arrest in August 2022, Nicaraguan Bishop Rolando Alvarez, a critic of President Daniel Ortega's government, will be tried for "conspiracy and spreading false news". If the judicial authorities announced this decision taken after a preliminary hearing by the Nicaraguan justice, no trial date has yet been specified.
On August 19, 2022, the police broke into the episcopal residence where the bishop had been besieged for almost three weeks by police forces. Bishop Alvarez had been arrested and transferred to the capital, Managua. At least six clerics who accompanied him were also arrested and have since been detained without it being officially known what the charges against them are.
Oremos for the Church of Nicaragua 🇳🇮
Mons. Rolando Álvarez de rodillas en la puerta de la Curia, rodeado por policías y antimotines que lo asedian y maintaineden sitiado desde ayer. 🫀 pic.twitter.com/FE4fSGw6Nt

— Fray Foto (@fray_foto) August 4
In December, Rolando Alvarez was accused by the prosecution of conspiracy "against national integrity and spreading false news" in the media and on social networks.
Nicaraguan Bishop Rolando Alvarez is known to be a critic of the Ortega government. In 2018, opponents of the Nicaraguan president had found refuge in churches. Since then, relations between the Catholic Church and Mr. Ortega's government have deteriorated. President Ortega has accused the Catholic Church of being complicit in an attempted coup.
In September 2022, President Ortega went so far as to call the Catholic Church "a perfect dictatorship, a perfect tyranny".
"Who elects the priests? Who elects cardinals? Who elects the pope? (...) it is a perfect dictatorship, a perfect tyranny! ", he exclaimed when Pope Francis had insisted a few days earlier on the need to "never stop the dialogue" with Nicaragua.
Last December, when it published a report on religious freedom in Nicaragua, the organization Christian Solidarity Worldwide claimed that "the Nicaraguan government under the leadership of President Daniel Ortega and his wife, Vice President Rosario Murillo, has tightened its grip on power and intensified its efforts to eradicate critical voices from the country."
MC (with AFP)
Image credit: Creative Commons / Wikimedia