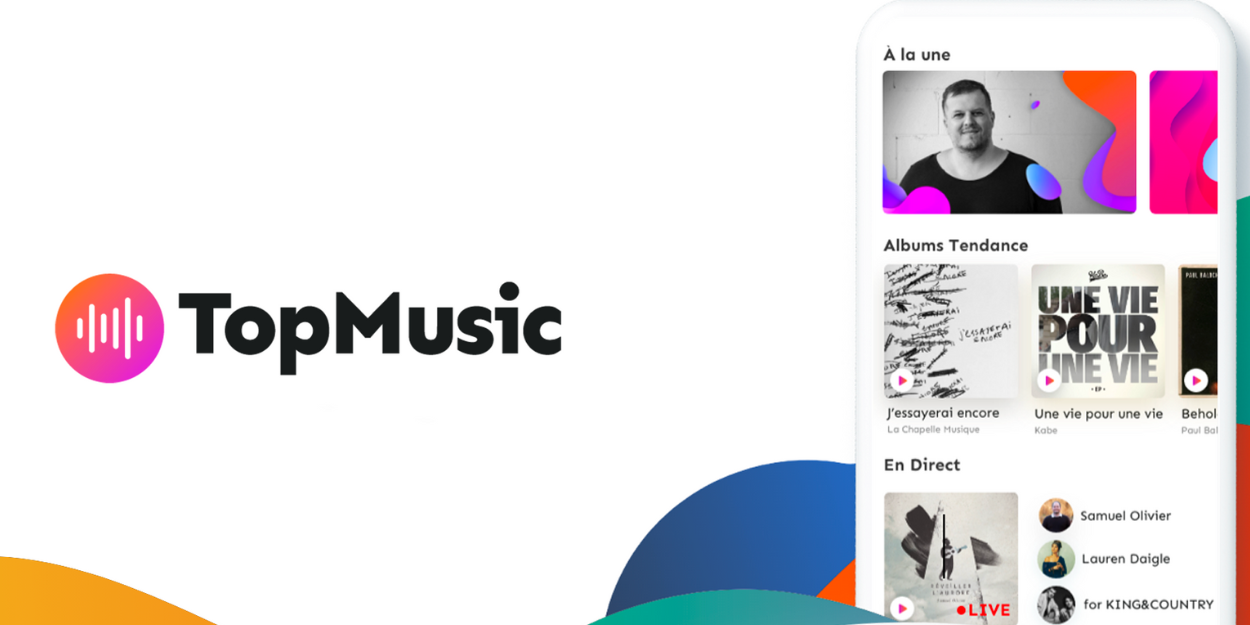 ---
Discover TopMusic, a music app that gives visibility to Christian artists and allows them to benefit directly from the financial support of their listeners.
After the illegal download disaster in the early 2000s and the drop in CD sales, music streaming platforms began to emerge, for better and then for worse. Spotify, Deezer, or even Apple Music are now essential for daily music consumption.
These platforms, while life-saving in some aspects, hurt music. They practice remuneration of rights holders (artists, authors, labels, etc.) which favors artists who are already very popular over artists from niche categories, in particular Christian artists.
The TopMusic application provides Christian artists with a double solution: give visibility their projects with a very targeted French-speaking Christian audience, while allowing them to benefit directly from the financial support of these auditors according to a fairer model (based on "tips" – each subscriber can give tips to the artists of their choice – and individual listening: the amount of the subscription is distributed to the artists listened to by the subscriber).
According to current estimates, the application will fund between 3 and 15 times more artists compared to the current platform average, based on artist community engagement.
More than 50 artists are already TopMusic ambassadors (Hopen, Samuel Olivier, Grégory Turpin, Hillsong, Dan Luiten, Matt Marvane…) and relay the project to their audiences.
"The TopMusic application is the tremendous promise of finding the best of Christian music, while encouraging those who create it", summarizes an enthusiastic artist ambassador of the initiative.
Today, more than 50% of Top50 FR titles promote so-called "explicit" content (insults, drugs, sex, violence, etc.). Faced with this drift, TopMusic wishes to promote Christian values ​​in French culture and society through music.
The first version of the application has already been developed, financed thanks to a successful Ulule campaign and the investment of the project leaders. TopMusic is ready for the launch and a whole team is already mobilized!
For the latter to be a success and for the company to reach its break-even point, TopMusic is looking for 530K€ in the form of a loan!
You too, give meaning to your savings… contribute to the launch of TopMusic!
For any information or to invest, click here.
Matthias guillemot