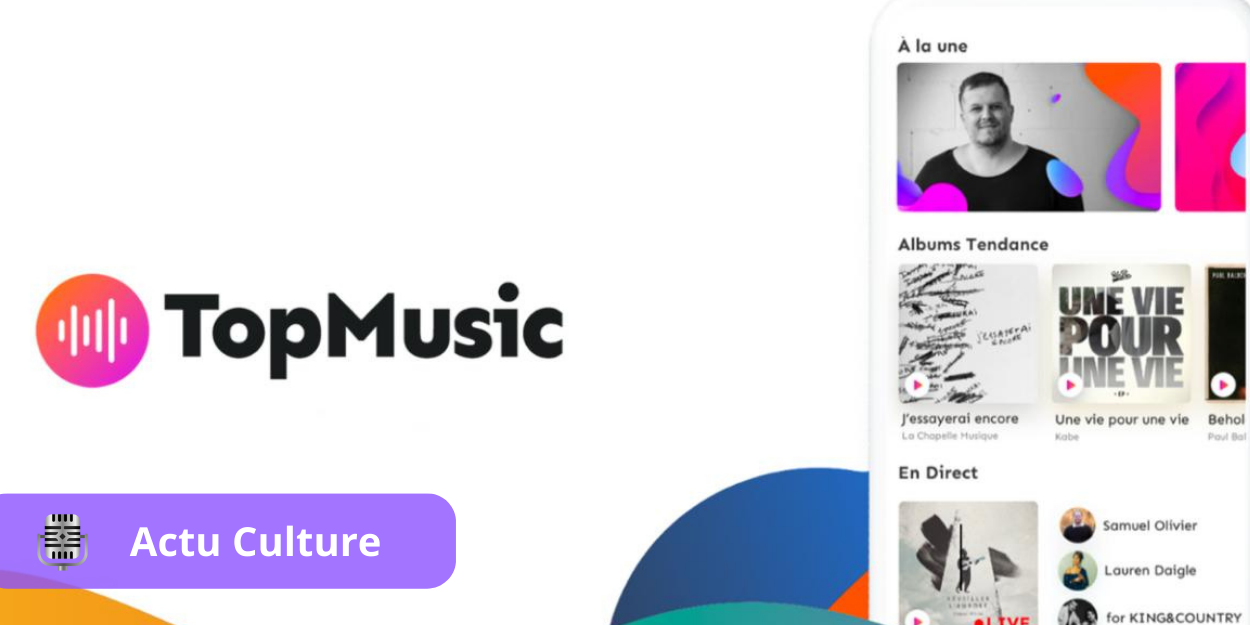 ---
Do you know the TopMusic project?
After the illegal download disaster in the early 2000s and the drop in CD sales, music streaming platforms began to emerge, for better and then for worse. Spotify, Deezer, or even Apple Music are now essential for daily music consumption.
These platforms, while life-saving in some aspects, hurt the music. They practice remuneration of rights holders (artists, authors, labels, etc.) which favors artists who are already very popular over artists from niche categories, in particular Christian artists.
A double solution for Christian artists!
The TopMusic application provides Christian artists with a dual solution: to give visibility to their projects with a very targeted French-speaking Christian audience, while allowing them to benefit directly from the financial support of these listeners according to a fairer model (based on "tips" – each subscriber can give tips to the artists of their choice – and individual listening: the amount of the subscription is distributed to the artists listened to by the subscriber).
Based on current estimates, the app will fund artists between 3 and 15 times more than the current platform average, depending on the engagement of the artist community.
Follow TopMusic on Linkedin to follow their news!
Launch of TopMusic for Artists in beta
After the announcement of the closure of their fundraising campaign on CrédoLending, TopMusic is pleased to announce the launch of their platform for artists in beta version.
The objective of the platform is simple: to bring together the entire independent Christian catalog!
Given the relative youth of the industry, they had to create a platform to allow everyone to create their artist profile and add their discography and, in 2 weeks, more than 250 albums have already been uploaded.
Are you an independent Christian artist?(If not I'm sure you know someone to share the info with!).
Create your account and get free preview access to the platform TopMusic for Artists by clicking here
Upload your complete discography now to be sure to be Live when the new application is released
Thanks to your access to the TopMusic for Artists beta, you can help us improve it by giving us your feedback.
Benefit from the ambassador program and receive a nice surprise after the validation of your first outing!
Good upload on TopMusic for Artists, and in case of problems, write to us on: [email protected]!
Matthias guillemot