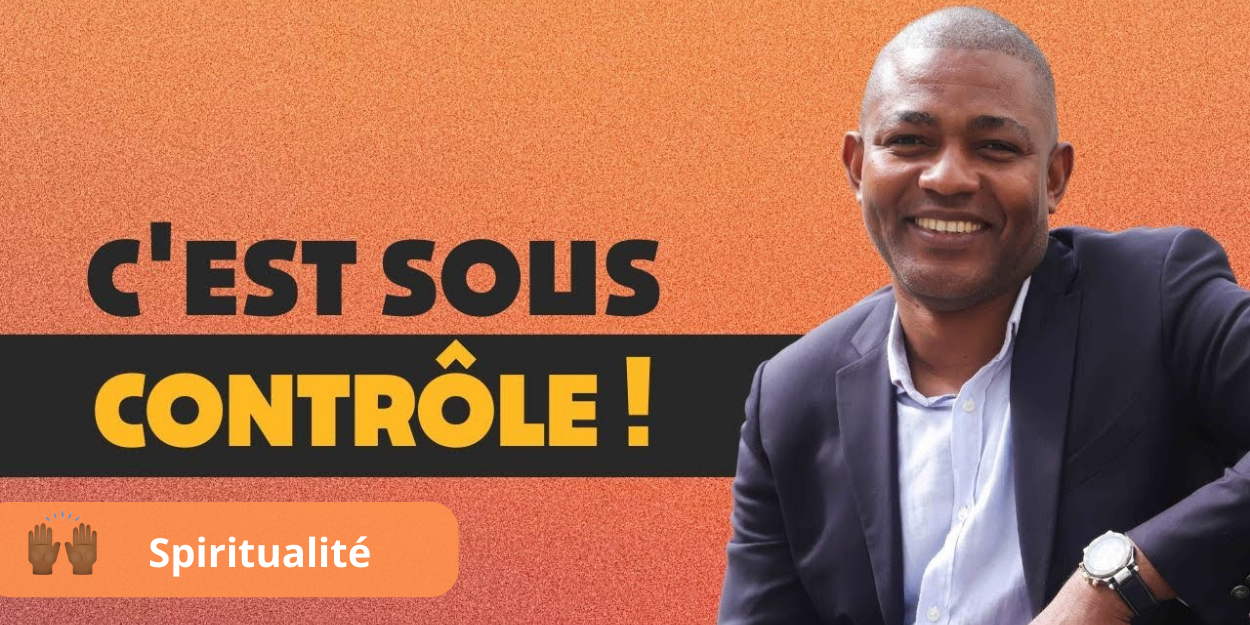 ---
Hello. This is Gabriel Oleko. I thank you for the time you take to meditate with me on our verse of the day, which is found in 1 Corinthians, chapter 10, verse 13, where the apostle Paul says: "No temptation has come upon you that has not been human, and God who is faithful will not allow you to be tempted beyond your strength, but with the temptation he will also prepare the way out so that you can endure it. »
The central idea of ​​our passage today is well known: is there a temptation that is stronger than our ability to resist? Are we victims of temptation or do we recognize that God makes us victors, even over temptation? Many times I heard people say, "It was stronger than me and so I had no choice but to succumb to it. »
Others partially admit their responsibility and they do not hesitate, as soon as they have the opportunity, to find an ideal scapegoat. It reminds me of the episode in the Garden of Eden where Adam shamelessly charges his own wife and complains about minimizing her share of the responsibility.
It is clearly established in the Word of God that we are not the victims but the doers, the victors. The apostle explains the reasons that lead him to recall our status as winners of evil and what we can learn from it: in everything we live, or perhaps suffer, and this despite the context of each one, nothing is strange or inhuman.
Others have experienced the same things or the same situations before us. Let us use their example, resist, fight, choose to love and honor God. It is a choice, that of belonging to God. We will remember Daniel in the lion's den or even Joseph at Potiphar's, but they are not the only ones.
Every day in the world there are millions of witnesses who choose to honor God rather than give in to evil. This is what the Epistle to the Hebrews tells us with magnificence to exhort us to persevere in truth and light:
"So we also, since we are surrounded by such a great cloud of witnesses, cast off every burden and the sin that so easily envelops us, and run with perseverance in the career that is open to us, having our eyes on Jesus who raises up faith and brings it to perfection; in exchange for the joy that was reserved for him, he suffered the Cross, despised the ignominy and sat at the right hand of the throne of God. Consider indeed, the one who supported against his person such an opposition on behalf of the sinners, so that you do not grow weary, the heart discouraged. (Hebrews 12.1:3-XNUMX).
God is faithful and He stays in control even when we don't feel like it. He will not allow temptation to be beyond your abilities. If so, he would take her away from you. If he lets it happen, it's because he's counting on you and he knows that you're victorious. What happened when Job was severely tried.
God did not abandon him and he took care of him by setting limits for Satan who could not go beyond the perimeter assigned to him. It's proof that God is in control no matter what. That's why he's counting on us.
A means of victory is already prepared for you! The God of victory is for us and he is with us. He said, "Do not indulge in the love of money; be content with what you have, for God himself said, I will not leave you nor forsake you" (Hebrews 13.5:XNUMX).
In closing, I invite you to count the benefits of being with God, choosing to honor and love him in the midst of the storm thrown up by temptation.
Have a nice day and God bless you.
Gabriel oleko