This Christian is accused of blasphemy in Pakistan, his family fears the reaction of Muslim neighbors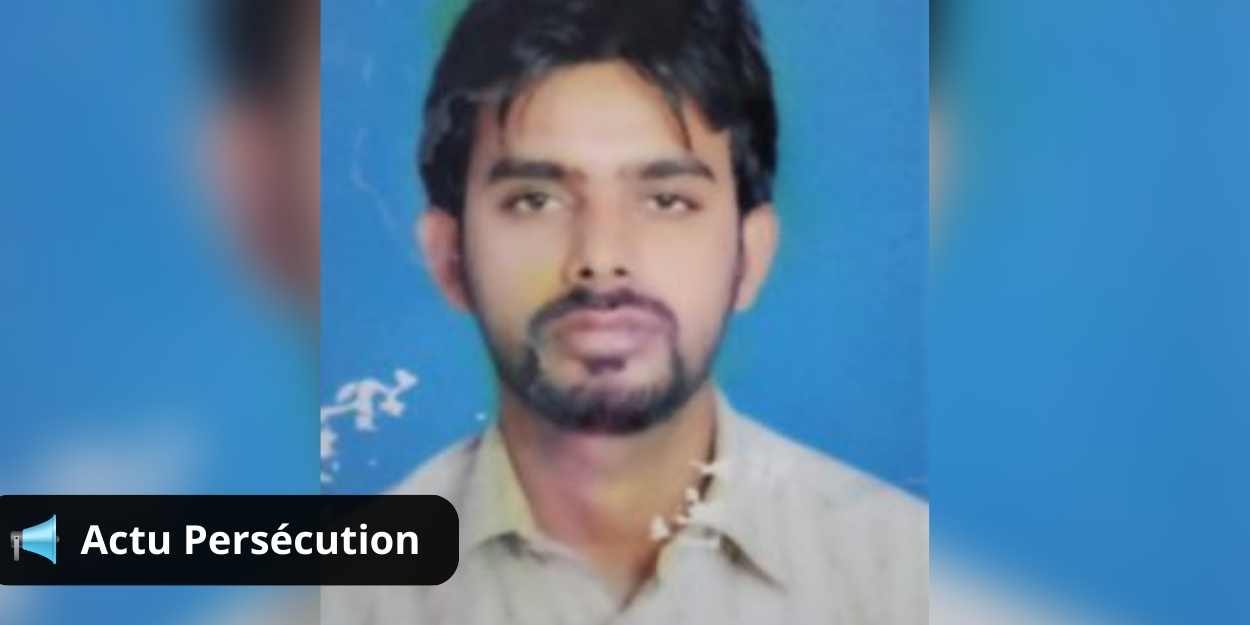 ---
The father of Ishtiaq Saleem, a Pakistani Christian accused of blasphemy, calls for the protection of his family.
Ishtiaq Saleem is a Pakistani Christian. He was charged with blasphemy last November for allegedly sharing sacrilegious images of Muhammad on WhatsApp and Facebook. He faces the death penalty. Since then, his family has lived in fear. His father, Saleem Masih, testified about his case to Morning Star News.
On November 29, Ishtiaq Saleem was arrested by officials of the Cybercrime Unit of the Federal Investigation Agency, who took him into custody in Islamabad.
He claims that he did not know his images. His father agrees.
"My son is a sensible man and has never committed such acts. Ishtiaq says someone had shared, in a social media group, the sacrilegious images that were inadvertently uploaded to his phone. He says he didn't post or share these images anywhere because he didn't even realize they were there until he was arrested by FIA officials. »
Ishtiaq is under the blow of several charges: having disrespected the prophet of Islam, having desecrated the names of wives, family members and companions of the prophet of Islam, but also of complicity of a crime and breaching section 11 of the Prevention of Electronic Crimes Act 2016, against the dissemination of hate speech.
The FIA's deputy cybercrime director in Islamabad, Mudassir Shah, claims to have "enough incriminating evidence" recovered from the defendant's phone.
If his father speaks now, it is to ask for help, because he lives in a neighborhood where Christians and Muslims live together.
"This news is spreading now, and we don't know how our neighbors or our religious groups would react to it. We need security and help from our community leaders. »
It is supported by the organization Voice of Justice. The president of this organization, Joseph Jansen, deplores the perpetual fear in which Christians in Pakistan live.
"A growing number of charges and arrests relate to alleged breaches of the Electronic Crimes Act, but the charge of blasphemy is often included in cases involving religious minorities. It is important to assess the intentions of the accused before he is charged with such a serious charge as blasphemy. »
MC