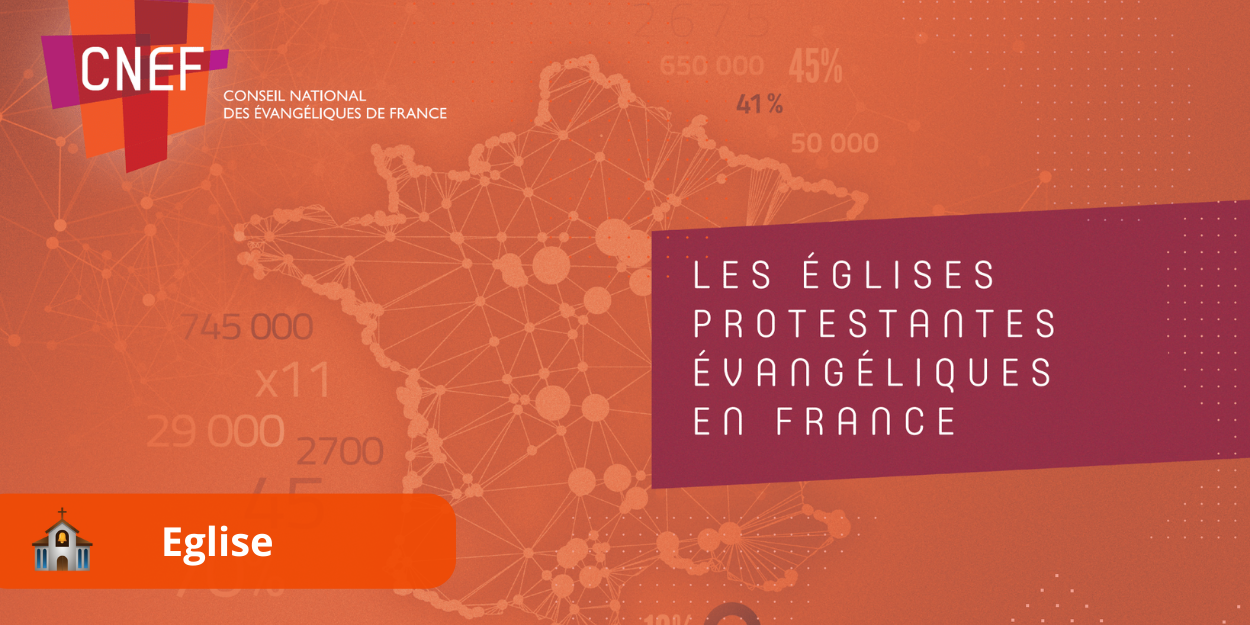 ---
According to a census of the National Council of Evangelicals of France published at the end of the year, there are at least 2700 places of evangelical worship in France for nearly 745 regular faithful.
2700 evangelical places of worship, 745 regularly practicing evangelical Protestants, 000 evangelical church for every 1 inhabitants... Here are some of the figures relayed by the National Council of Evangelicals of France (CNEF) according to the organization's 2023 census.
Another interesting data is the multiplication of the number of faithful of this branch of Protestantism observed in recent years. Indeed, according to the CNEF, the number of evangelical Protestants in mainland France has multiplied by 15 in 70 years. France had only 50 regular practitioners in 000.
The document also specifies that more than 70% of Evangelical Protestant places of worship grouped together in a union of Churches are affiliated to the CNEF, while around 300 Evangelical Churches present in the territory are not affiliated to any union or federation.
The affiliated Churches which bring together the most communities are the Assemblies of God with 530 churches, followed by those of the Evangelical Mission of the Gypsies of France (222) then the Churches (117) of the Evangelical Communities and Assemblies of France and finally, those of the Federation of Evangelical Baptist Churches of France (FEEBF) which has 115 communities.
From a geographical point of view, the three departments where there are the most churches are Guyana (150), Seine-Saint-Denis (94) and Bouches-du-Rhône (80).
According to the census, there is today 1 evangelical church for 25 inhabitants on the territory, the members of the organization have set themselves the objective of having a Church for 000 inhabitants in the coming years, to "promote the testimony of the Gospel in word and deed, everywhere and in all spheres of society".
For, as the document concludes, it is for this purpose that the unions of churches and evangelical Protestant works "are mobilizing in a spirit of unity within the National Council of Evangelicals of France".
Camille Westphal Perrier
On the same subject read also:
Discover the testimony of Jean-Rémy who settled in Corrèze with his family with the project of announcing the Gospel there. A decision which follows the publication by the CNEF of a map listing the regions where there were the most needs.