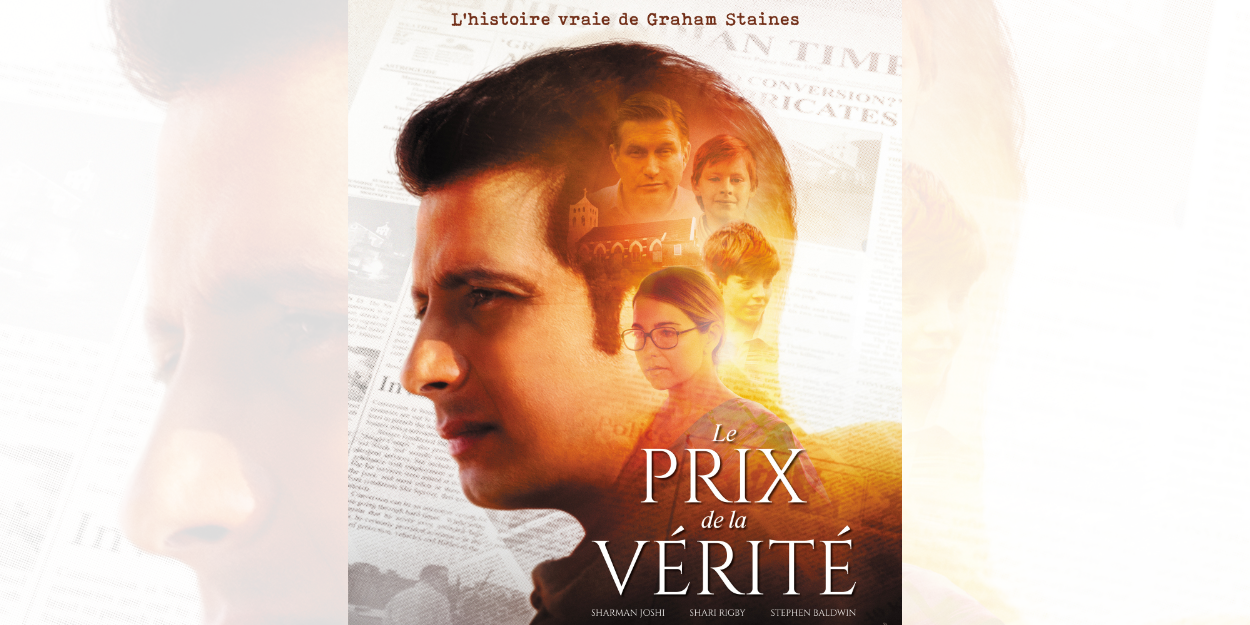 ---
Aneesh Daniel's magnificent film on the tragic fate of missionary Graham Staines murdered with his children by Hindu fundamentalists is finally available in DVD et VOD. A beautiful story of forgiveness and humanity.
The life of missionary Graham Staines (played by Stephen Baldwin) in India, murdered on January 23, 1999 with two of his three children by Hindu fundamentalists, is now available on your screens.
The film takes place in 1990, we follow Manav, an Indian journalist, responsible for investigating the Australian missionary suspected of buying the conversion of the poor to Christianity. He agrees to investigate with the promise of getting a nice promotion. Throughout his investigation, he will see his prejudices shaken and find himself confronted with a major dilemma: to promote his ambition or to bring the truth to light.
"The price of truth" is a captivating and tragic investigation, putting forgiveness and humanity at the center. It is finally available on DVD and VOD in all bookstores and on all platforms.
Here is the trailer:
The film was released last May in cinemas by Saje Distribution, with the participation of the director.
The DVD offers a nice 8-minute making-of as a bonus.
Marie-Laure Liller