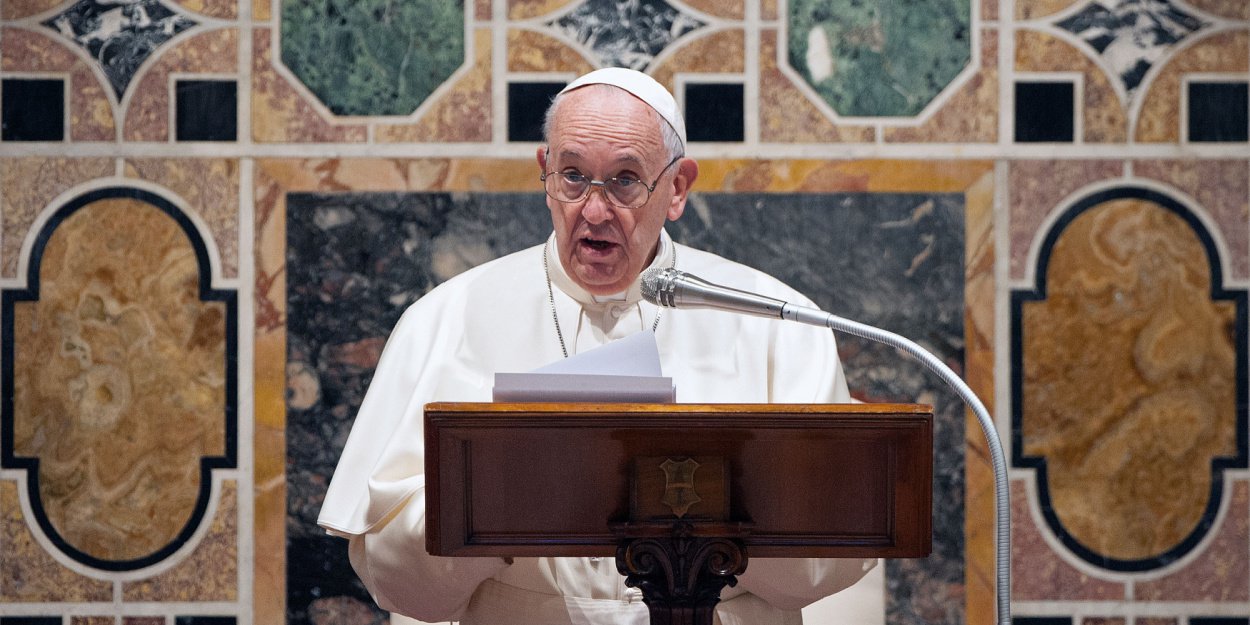 ---
The Vatican sought Tuesday to defuse a falling out with Ukraine after statements by Pope Francis exalting the legacy of imperial "Great Russia" in an address to young Russian Catholics.
"You are the children of great Russia, of great saints, of kings, of Peter the Great, of Catherine II, of a Russian people of great culture and great humanity," the pope told a group of young believers gathered in a church in Saint Petersburg.
"Never forget this great legacy. You are the heirs of great mother Russia, go ahead with this," he said according to this video released online.
Ukrainian Foreign Ministry spokesman Oleg Nikolenko called the pope's language "very unfortunate".
"It is with this kind of imperialist propaganda, in support of +spiritual pillars+ and in the name of the +need+ to save the +great mother Russia+, that the Kremlin justifies the murder of thousands of Ukrainians and the destruction of hundreds of Ukrainian towns and villages," he said at the end of the day on Monday.
It is "very regrettable", he added, "that Russian great power ideas, which are in fact the cause of Russia's chronic aggressiveness, are consciously or unconsciously coming out of the mouth of the pope, whose mission, in our view, is precisely to open the eyes of Russian youth to the destructive trajectory of the Russian leaders in power".
Vatican spokesman Matteo Bruni assured Tuesday that the pontiff's "spontaneous" remarks were aimed at "encouraging young people to preserve and promote what is positive in the great cultural and spiritual heritage of the Russia".
The comments were "certainly not (intended) to glorify the past or present imperial logics" of Russian history, he stressed.
Pope Francis regularly calls for peace in Ukraine, although in the first months after Russia's February 2022 invasion he was criticized for not naming Moscow as the aggressor.
Earlier this year he appointed a high-ranking cardinal to try to broker peace, who has since visited both Moscow and Kyiv.
The Vatican's official media portal reported on the pope's video message on Russian Youth Day, Aug. 25, but did not post a video or pick up on the specific quotes that sparked Kyiv's ire. .
The portal, on the other hand, reported that the pope called on young Russians to be "peacemakers" and to "sow seeds of reconciliation".
Moscow, for its part, welcomed the pope's remarks. "The pontiff knows Russian history. It is very good. It is deep, and the heritage is not limited to Peter and Catherine [...]. It is gratifying that the pontiff is in unison", said Kremlin spokesman Dmitry Peskov.
The Editorial Board (with AFP)
Image credit: Shutterstock/ PIXEL2020